McALLEN, TEXAS--In a notorious stretch of the Rio Grande known as "Devil's Corner," U.S. Border Patrol agents walk through a rustic camp used by smugglers who make a living ferrying immigrants from the Mexican side to the U.S. side of the river.
Strewn about are old rafts and life preservers, as well as discarded clothing and water bottles--all evidence of the many people who have been escorted through this area illegally, usually under cover of night.
"They'll come in multiple vehicles, they'll stage on the south side. They'll drop in multiple rafts from the Mexican river bank and they'll start paddling across eight to 10 at a time," said Border Patrol agent Enrique Romero.
This activity is part of the constant flow of human traffic that has made the Rio Grande Sector of the U.S. Border Patrol the hottest zone in the nation for illegal immigration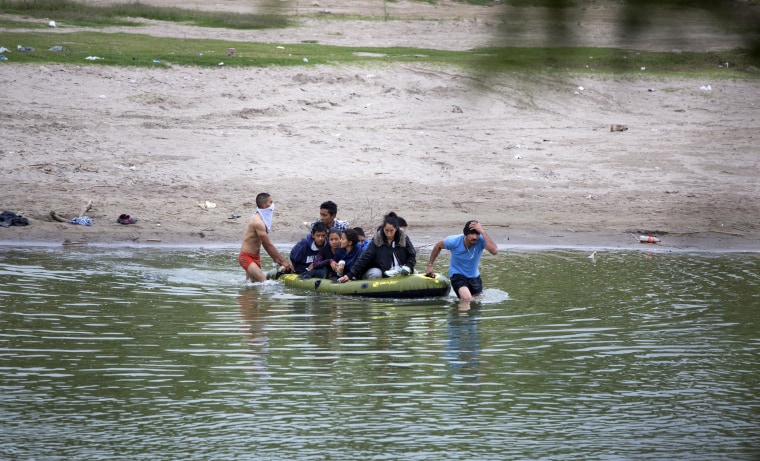 Most of the illegal border crossings involve Central Americans from El Salvador, Honduras and Guatemala.
"We've seen a steady increase," said Romero. "The work is continuous, but we're doing our best to keep our heads held high."
"It pulls at our heartstrings"
During all hours of the day and night, Border Patrol agents can be seen in white and green trucks patrolling the dusty roads along the Rio Grande, which is the international boundary between the United States and Mexico.
It's not uncommon to find them loading up groups of Central American families, young men and kids into the backs of government vehicles for the trip to a processing center.
With the dramatic surge of illegal immigration by unaccompanied children in the last few months, in which more than 47,000 have been apprehended border-wide since October, agents have been called upon to perform duties they never did before.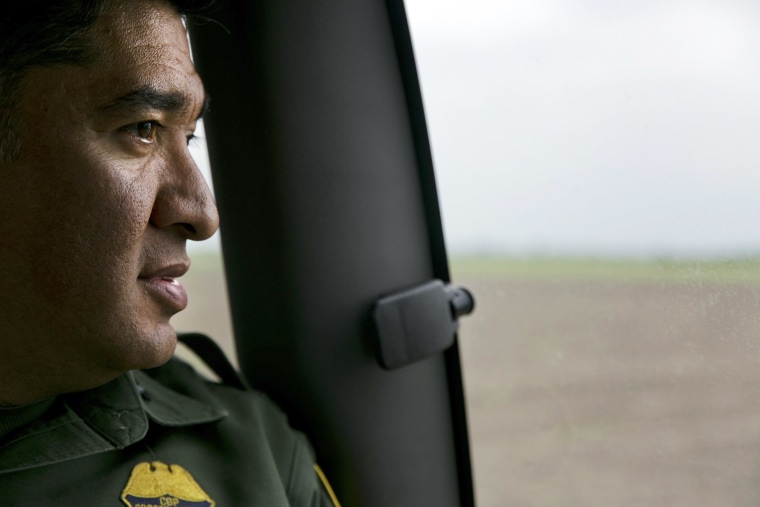 "We're having to provide them baby formula, diapers, medical treatment," said Raul Ortiz, the deputy chief of the U.S. Border Patrol Rio Grande Valley Sector, which monitors 312 miles of riverbank.
"We're having to provide them baby formula, diapers, medical treatment...it pulls at our heartstrings," said one agent.
"It pulls at every agent that's exposed to this, it pulls at our heartstrings," said Ortiz. "We have kids at home, so there is a lot of sympathy and empathy for what they're going through."
Skyrocketing Immigration Numbers
Before the surge began, agents in the Rio Grande Valley, known locally as the RGV, were detaining about 500 to 600 immigrants a day.
But now, according to Ortiz, "When you start to see routinely apprehension days in the 1,200 to 1,300 to 1,400 range, it makes it awfully difficult for any agency that's dealing with the problem."
The biggest challenges have been finding adequate space to house immigrants waiting for processing and to provide shelter for those who don't have families to take them in as they await immigration removal hearings.
Agents working along the Texas border find themselves regularly coming face to face with frightened mothers and children who have endured a grueling trip through Mexico, where they were escorted by smugglers often tied to drug cartels.
Many of the immigrants reported being robbed or suffering sexual abuse.
"Our agents have to reassure the people that we're dealing with that they're going to be safe, they're going to be secure…that the dangerous part is over," said Ortiz.
"This is a human issue. We're dealing with humanity. We're dealing with folks that are looking to us as a rescue element."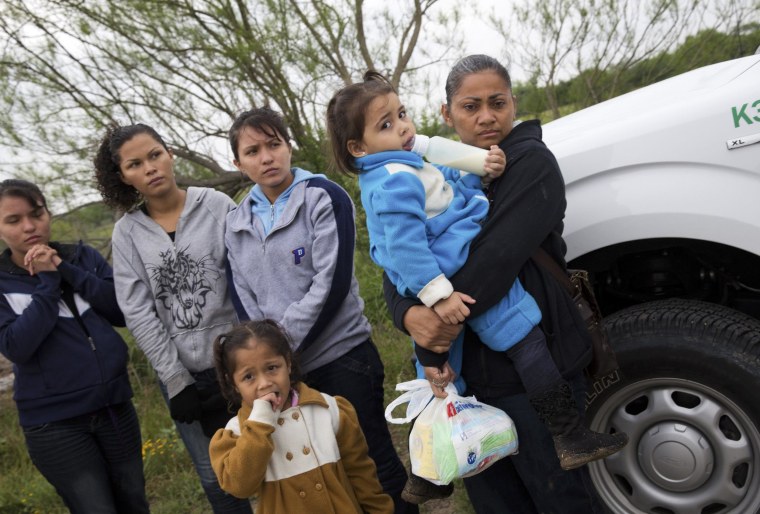 Managing A Steady Stream
Authorities say they see no sign of let-up in the current immigration surge, which they blame on desperate and violent conditions in Central America and on a concerted effort by organized smuggling groups to recruit passengers.
"Everybody has found themselves just a little overwhelmed with the traffic that we're dealing with" said Ortiz.
He insists, though, that the more than 3,000 agents in the RGV Sector have risen to the occasion and are performing well, despite the pressures, the sweltering heat and often-rugged terrain in which they find themselves pursuing fleeing immigrants and smugglers.
He describes recent allegations of mistreatment by agents as "sensationalized" accounts.
"I can't tell you how proud I am," Ortiz said. "The men and women in green have really stepped up to the plate and have done an amazing job of managing this issue."