Acclaimed chef and restaurateur Jose Andrés drew loud applause when he said Wednesday that immigrants should talk about the contributions they are making to the United States and how they are here "making this country great."
Speaking at the Congressional Hispanic Caucus Institute's annual conference in Washington, D.C., the Spanish immigrant - whose name is Jose Ramón Andrés Puerta but goes by his first name - told the audience he owns more than 20 restaurants and employs more than 2,000 people.
"I'm telling you this not as bragging," Andrés said. "I'm only saying it because we have to be telling, us immigrants, to the world—in case somebody didn't hear this well—that we are here contributing."
RELATED: Chef Jose Andrés Dumps Planned Restaurant At Trump
Andrés recently backed out of a deal to open a flagship restaurant in one of Donald Trump's hotels after the Republican presidential candidate made offensive comments about Mexican immigrants, calling them rapists and criminals.
At the CHCI conference on Wednesday, Andres didn't refer to Trump by name but called him a "clever maniac" who is calling for the deportation of undocumented immigrants—many of whom Andres said are working in the restaurant industry and are picking crops.
"Who is going to be feeding America if we kick everybody that is feeding America out?" he said.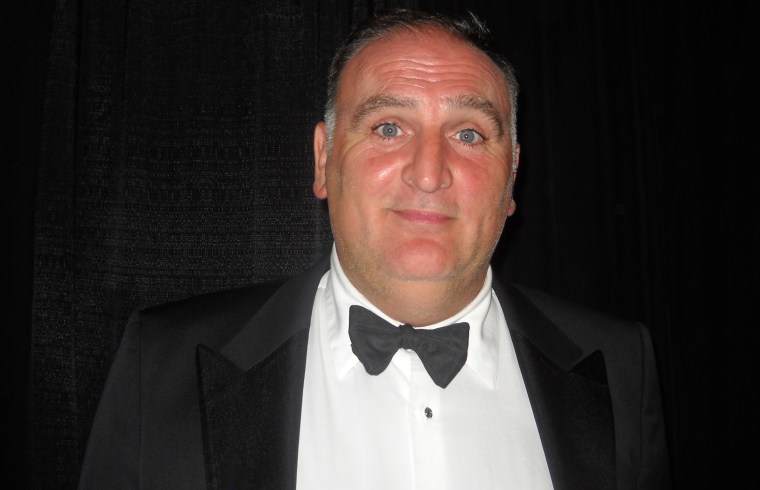 "We are here making this country great," he continued. "Nobody has to make America great again because America is already the greatest country on earth and people like us, we are only going to keep moving it forward.
He then went on to say how he hired a Bolivian immigrant, Rodolfo L. Guzmán, to work as a dishwasher years ago. Today, Guzmán is head chef at one of Andrés' restaurants.
"This is what immigrants are," he said. "A man that came from Bolivia with dreams, began as a dish washer and today is running one of my best restaurants—every day showing up, showing the way to immigrants like him."