One state is signaling the growing importance of bilingual skills by touting its young people who are fluent in more than one language.
Colorado Governor John Hickenlooper recently signed into law a bipartisan bill establishing a Seal of Biliteracy program, which recognizes high school graduates who are proficient in a second language. The legislation takes effect during the 2017-18 school year, and school district participation is voluntary.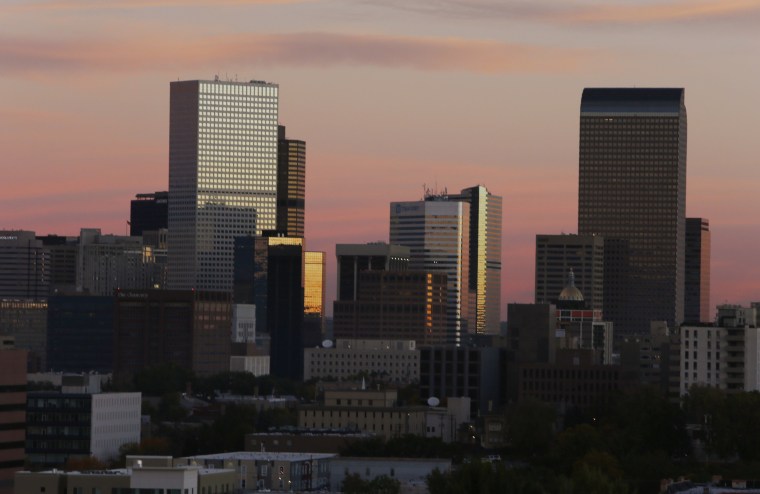 Republican Sen. Kevin Priola of Henderson was one of the co-sponsors of the bipartisan bill.
"Not only does it encourage younger people to see a value in taking language classes and in being fluent in two or three languages, it is a useful tool for the business community to know a potential employee has language skills without having to give them language tests," Priola, 43, said.
Priola, who was born in the United States and is of Italian, German, Russian and Irish ancestry, said he learned Spanish and knows some Japanese.
"Our family had a greenhouse for many years; a lot of our employees spoke Spanish and I practice it every chance I get," Priola said. The new law, he said, has been viewed favorably both in the business community and by various school district officials, who testified in favor of the bill months ago.
Between 2010 and 2014, online job postings in Colorado for bilingual candidates nearly doubled, from 2,892 to 5,092 postings, according to a report by the New American Economy. The demand for Spanish increased 87.4 percent, behind Chinese, which saw a 147.7 percent increase.
During that same time period, several Colorado industries have seen a surge in demand for bilingual talent, including medical and surgical hospitals (361.7 percent), government support (240 percent) and elementary and secondary schools (193.2 percent) topping the list.
RELATED: Report: Want the Job? Be Able to Say So in More than One Language
Colorado's search for bilingual employees mirrors the national trend of a growing interest in workers with foreign-language skills.
Guadalupe Gutierrez, 27, who lives and works in Denver as a registrar for a public charter school network, uses both Spanish and English to interact with students and their families. A lot of the students at Strive Prep SMART Academy are first-generation Americans or immigrant themselves.
"Part of my job is to make sure students are on track to graduate," Gutierrez told NBC News. "Explaining how credits work in English alone can be difficult, and parents are more appreciative when you're able to do it in Spanish."
Gutierrez was born in the U.S. to Mexican parents and was raised in the Denver public school system. Her bilingual and bicultural skills are an advantage when communicating with parents who primarily speak Spanish. "That has set me apart from other staff members," said Gutierrez. "Parents feel they can reach out to me for support, especially since I'm from the community as well."
Gutierrez is among the growing number of Colorado employees, many of them Hispanic, who use a second language regularly as part of their job.
Denver resident Nereida Serrano, 27, is a child protection case worker who works with kids who have been sexually abused. Communication is of the utmost importance.
"I'm able to advocate for families and that's really important for me," says Serrano. "Sex abuse is already very traumatic and for families to feel more comfortable communicating without a language barrier is huge."
Laura Escalante, 26, of Littleton, Colo., also uses Spanish regularly as part of her job as a youth intervention specialist for the Boys and Girls Club of Metro Denver.
"They come to my program for 15 days and we try to get them back on track and return them to their schools. In Southwest Denver, where I work, the majority of kids are Latino. Many speak English, but their parents sometimes don't. And some of the students are recent immigrants," Escalante said. "Knowing Spanish is a necessity. It helps me communicate with families."
Priola hopes the biliteracy seal will help both students and employers going forward.
"The world is becoming smaller and smaller. We need to embrace language and cultures," Priola said, explaining that business leaders pushed for this legislation since they recognized that bilingual employees means more communication with potential customers.
"We do a lot of business between Colorado and Mexico and our state has a large market for goods shipped to parts of Asia," said Priola. "I'm proud and honored to have signed this bill into law, which helps kids and employers going forward."