Acclaimed Dominican-American artist German Pérez has used his art to call out against injustice and violence against women, and now he is focusing his talents on helping a woman make it to the White House.
"I believe women in power demonstrate that they take care of more of the important things," said the New York-based artist, whose art is featured in several museums around the world and is collected by celebrities like dancer and choreographer Mikhail Baryshnikov and French chef Alain Ducasse. "When men are in power, they compete with each other to see who has more guns and who has the bigger guns. It's the male competition. Women take care of the important issues."
Pérez, who was raised in the Dominican Republic, told NBC Latino he learned from his mother and grandmother about the power that women have in the structure of society and within the the home. His mother was an educator and spent her time working outside of the home tutoring wealthy children.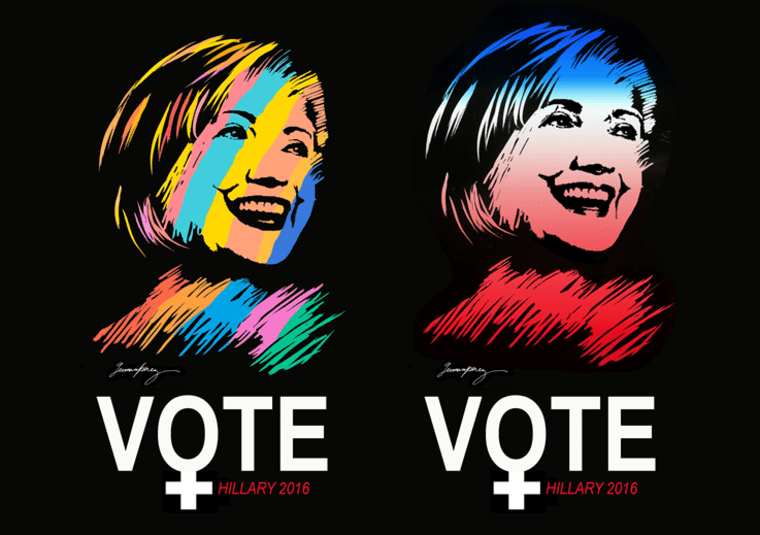 Pérez, who says he has been a fan of Hillary Clinton since she was First Lady, decided to use his art to celebrate her historic bid for the presidency. He sent the design to the Clinton campaign in July 2015. The campaign responded, thanking him for offering his design. Clinton herself signed the letter and wrote that she would ask her staff to work with his design. It is currently hanging on the walls of her Brooklyn headquarters. He is also selling some merchandise featuring the images; while he only makes a small amount from it he says he plans to donate it to the campaign.
"What is special with Hillary Clinton is that she has government experience, which is very important," Pérez said. "Women take care of the most important issues, so I will support any woman for the ticket, more than any man. I am tired of men in power, really, everywhere. I want to see women in power, not just in politics, but in the private sector too."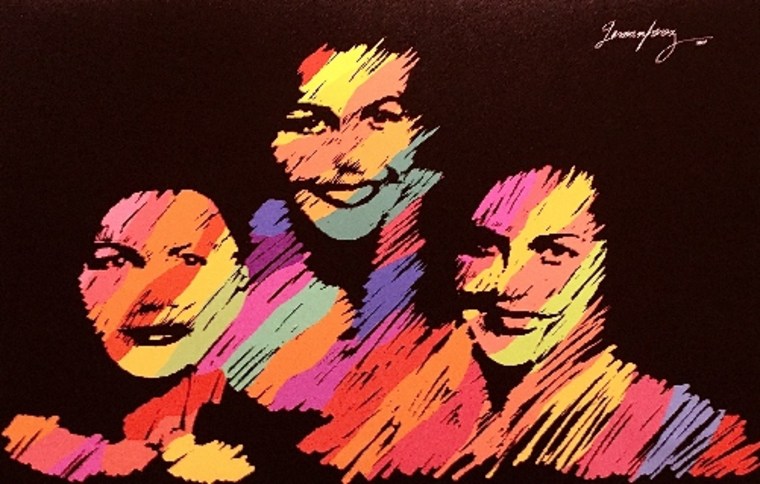 One of Pérez's most notable artistic installations was at the United Nations, when he paid tribute to the Mirabal Sisters. The sisters were political activists that opposed the dictatorship of Rafael Trujillo, and three of them were assassinated on November 25, 1960. When the United Nations marked the first International Day for the Elimination of Violence Against Women on November 25, 1999, Pérez honored their memory through his art.
Apart from work calling attention to the plight of women, Pérez's work includes the poster for the 13th Annual Latin Grammy Awards.
His work is displayed in the Dominican Republic Museum of Modern Art, the Budapest Museum of Modern Art, the Norwegian Museum of Modern Art and other institutions.