As readers, booksellers and academics gather Wednesday on World Book Day to celebrate words and language, there is an interesting transatlantic tiff over the use of Spanglish - the mixing of English and Spanish often used among U.S. Latinos when they are hangiando (hanging) together.
In a tongue in cheek yet telling open letter to Spain's language arbiter, the Real Academia Española (Royal Spanish Academy), a group of professors, journalists, translators, editors and even Mexican actor Gael García Bernal recently denouncedthe Academy's plans to define Spanglish as a mode of speech that "deforms" elements of Spanish and English vocabulary and grammar. The definition will appear in an upcoming edition of the Academy's dictionary.
The letter signers, who do not see Spanglish as a deformation, wrote that the Academy showed a "pathetic incapacity" to take into account the benefits and the social and linguistic nuances inherent in Spanglish.
Spanglish is a reflection of how immigrants here in the U.S. have defined and then redefined their identities.
Many of the Spanglish 'defenders' who signed the letter live in the U.S, where these words have been used for generations. Words include la marketa (English word is market and Spanish is mercado) or la boila (boiler in Engish, caldera or calentador in Spanish).
The tension between language purists and those who look at the lighter side of language is nothing new. But for language experts like Ilan Stavans, a Jewish Mexican professor of Latin American and Latino culture at Amherst College, Spanglish is a reflection of how immigrants here in the U.S. have defined and then redefined their identities.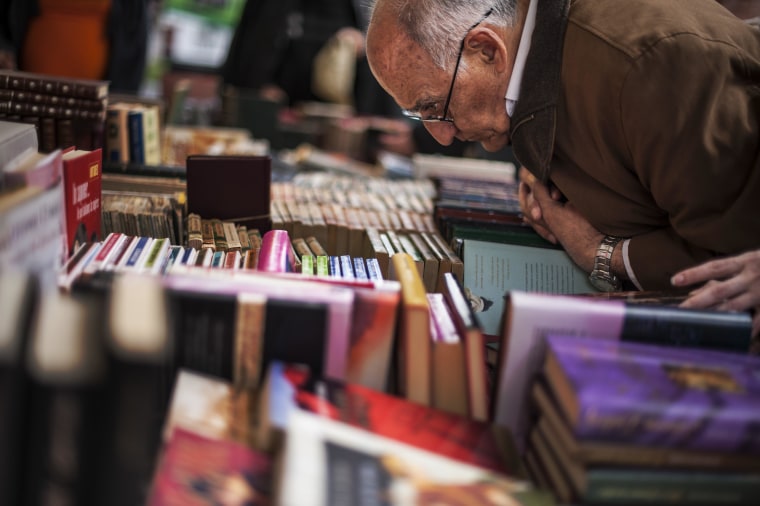 "Spanish language in Spain, and in fact all over the Americas has been the product of a 'mestizaje,' a transformation, that has been enriched by the words of the aboriginal languages that have made it back to Spain," said Stavans in a phone interview from his home in Massachusetts.
Spanish itself has added words from other languages. An example of this canoa (canoe) which came from the Arawak Indians in the Caribbean, Stavans added.
While some may see Spanglish as a deformed Frankenstein experiment, others say it is an example of how immigrants who live between two or more cultures try to conserve their values, even when they can't avoid changing over time.
"Immigration is not a one way street… to a certain extent, immigrants never leave home, at least in their imagination and psyche, and particularly in the United States, where immigrants are enabled and ennobled with the idea of keeping their roots and stressing their [hyphenated] identity," said Stavans.
Stavans is at work translating the ultimate Spanish-language novel into Spanglish four centuries after it was first published.
"In un placete de la Mancha of which nombre no quiero remembrearme," begins the Spanglish translation of "Don Quixote," which will be published in 2015. For the first time, bilingual Latino readers will appreciate the mock adventures of the errant knight who tilted at windmills through a nuanced translation that reflects their hyphenated Spanish-English culture.
The Spanish-language masterpiece "Don Quixote" is being translated into Spanglish.
Next year will be the 400th anniversary of the second volume of "Don Quixote". Stavans will publish a cultural history about Cervantes' masterpiece named "Quixote: The Many Lives and Implausible Adventures of the World's Most Popular Novel" (Norton, 2015). He will also publish a comic book edition of "Don Quixote's" first chapter in 15 languages, including French, English, Hebrew, Chinese, and Klingon—the fictional extraterrestrial language from Star Trek. For him, language is a living, adaptable experience.
And for those who worry Spanglish is a threat to the purity of the Spanish language, the group who does not think Spanglish is a deformity would perhaps tell them to tey kirisi (take it easy) and avoid getting es-stressed, (stressed), two of Stavans' favorite terms.