AUSTIN -- The Mexican "grito" is not for the bashful. It is a high-pitched, sustained howl emanating from every corner of the lungs and touching the sky. Heard at family celebrations, usually to the brassy strains of mariachis, the grito is a primal shout, a cry for joy that moves the soul and rattles the spirit.
It is all that and more for Kathryn Gonzales, a 31-year-old Mexican American entrepreneur from Austin.
"The grito is very much a part of my family and my culture … It's like home," says Gonzales, who with a developer partner has created a smartphone app all about the grito. That's right, the grito, a cultural touchstone many generations over, has gone high-tech.
The Grito app debuted during Mexican Independence Day celebrations in Austin, observances which pay homage to "El Grito," Father Miguel Hidalgo's call for revolt against Spanish rule on Sept. 16, 1810, or Diez y Seis de Septiembre.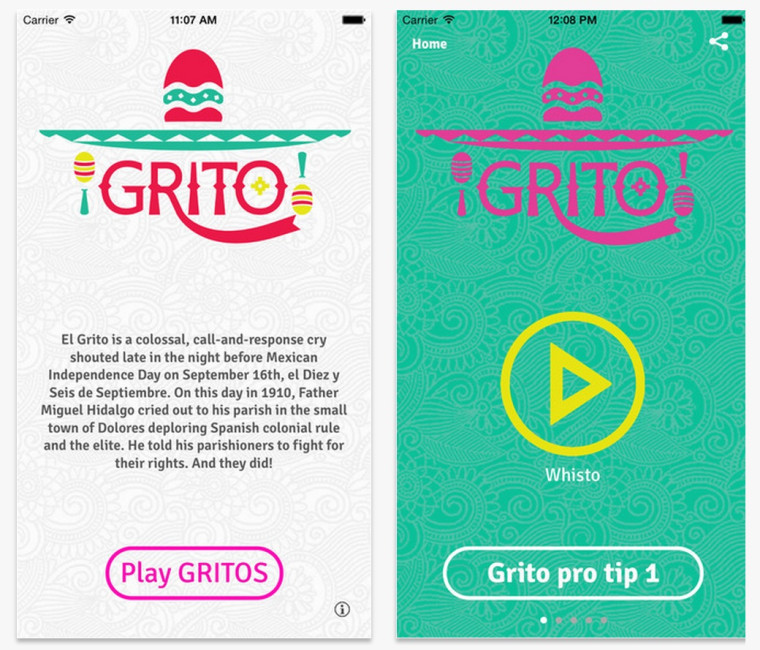 The app contains information about the grito's origins, a few tips on how to belt one, and samples of five gritos. Gonzales' father Albert is heard on one of them. A future version of the app will contain gritos by women and allow for recording your own.
A graduate of the University of Texas, where she majored in journalism, Gonzales got the idea while at a Dia de Los Muertos celebration in West Texas attended by a mostly Anglo crowd. When the band struck up the classic ranchera "Volver, Volver," with its heart-wrenching lyrics about a man's impassioned desire to return to his former lover's arms, Gonzales felt an overwhelming urge to belt a grito, figuring no one else would.
"But I didn't think I could pull it off," Gonzales told NBC News. "I wished I could pull out my phone and play a really good grito."
Gonzales, 31, decided then to create an app that honors and preserves "this piece of our culture."
"The grito," she said with a laugh, "is a means for expression beyond what I know American culture to be. This is the one thing we have of really letting our emotions out there."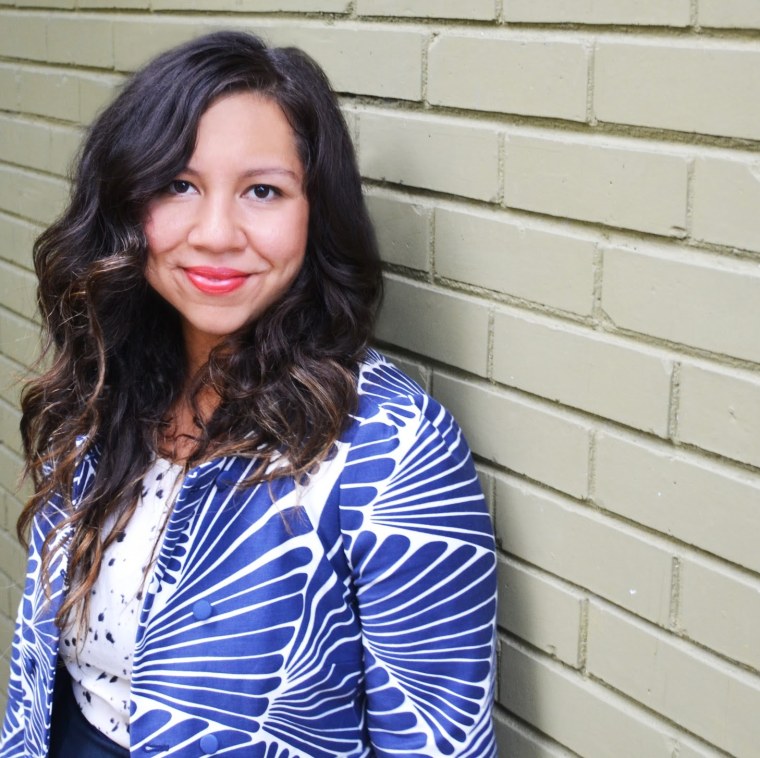 The West Texas incident reminded her of the family parties of her youth while growing up in then-predominantly Chicano East Austin. Her musician father and her cousin would bring out their guitars and play Mexican songs, and the gleeful gritos would erupt like fireworks. After her grandmother died, Gonzales noticed those celebrations occurred with less frequency. She started thinking about preserving traditions.
As she waited for iTunes to approve her app, a convenience store chain launched a grito app as part of a promotion for its burrito. Gonzales laughed it off, feeling it validated her own motives. "I wanted to create something that honored our culture," she said, "as opposed to helping promote a burrito."
And how does Gonzales' grito rate?
"It's lingering between a 6 and a 7," she said, laughing. "I'm not ready to let one out in public."
Not everyone is shy about letting the world see their gritos, regardless of their rating. Just go to YouTube and see.