QUITO, Ecuador — Ecuadorian President Guillermo Lasso on Monday declared a state of emergency and night curfews in three coastal provinces, amid a wave of violence over the weekend in the Andean country that left at least eight people dead.
Lasso declared the state of emergency in the provinces of Manabi and Los Rios and in the city of Duran, near Guayaquil, after Agustin Intriago, the mayor of coastal city Manta, was shot dead on Sunday.
It also comes on the back of riots over the weekend in the prison Penitenciaria del Litoral, in Guayaquil, involving clashes between gangs inside the prison.
Lasso has frequently resorted to declaring states of emergency as Ecuador struggles with prison riots and waves of violence throughout the country.
"We cannot deny that organized crime has permeated the state, political organizations and society itself, it is a problem that has been brewing for more than a decade," Lasso said after a security cabinet meeting.
The state of emergency will last for 60 days in the provinces, while the curfew will vary during that period, the government said.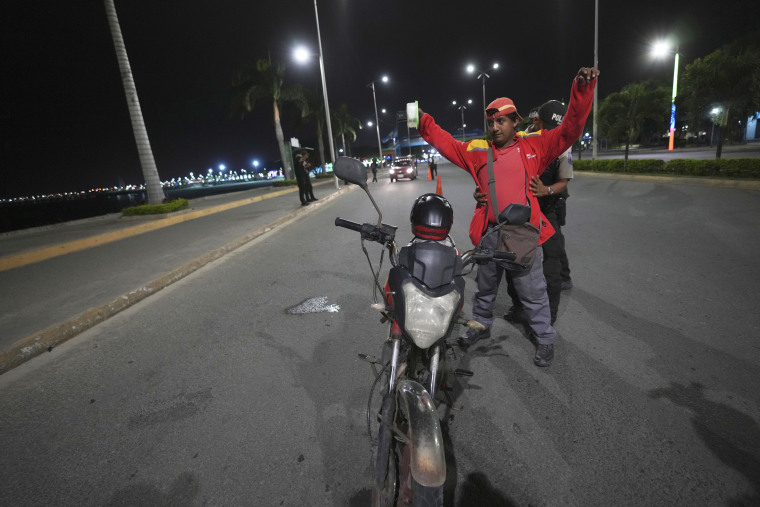 The murder of Manta's mayor is under investigation, Lasso said.
Sunday's riots left at least six inmates dead and 11 injured, according to the SNAI prison authority.
Prisoners also took 96 guards as hostages in jails in Cotopaxi, Azuay, Cañar, El Oro and Napo, and are continuing a hunger strike that began on Sunday in 13 Ecuadorean prisons, without disclosing reasons for the strikes.
The prison system in the South American country has faced structural problems for decades, but jail violence has soared since 2021, killing at least 400 people in frequent confrontations, which have drawn the concern of the United Nations and the Inter-American Commission on Human Rights.