When Gabrielle Solis speaks on the Spanish language version of "Desperate Housewives", it's the voice of Ivette Gonzalez, not Eva Longoria, that U.S. Spanish-speaking TV audiences hear. When the show's famous narration of Mary Alice Young is heard in Spanish, it is the voice of Emmy Award winning actress Marabina Jaimes.
These women are dub actresses, a side of Hollywood that is rarely seen.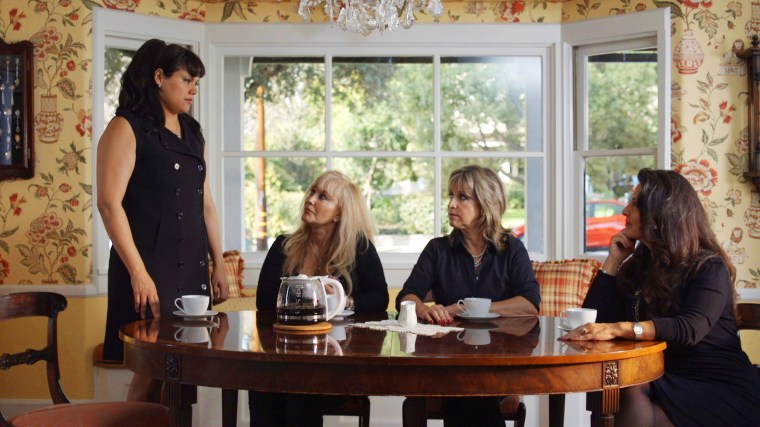 Independent documentary filmmaker, Andrea Meller, discovered the world of dubbing after reading an article on Latina dub actresses in the New York Times in 2005. She said what struck her the most from the article was the hardships these actresses had to go through as Latinas.
"They were either too dark or too light for a role. They either had too much of an accent or not enough of an accent," said Meller, who is of Chilean decent. "These women were having Latina defined for them by the entertainment industry."
"Now En Español", Meller's hour-long bilingual documentary, airs on Friday, April 24, at 10:00 p.m. EDT as part of VOCES, Latino Public Broadcasting's arts and culture on PBS.
Gonzalez, originally from Mexico, has had on-screen roles, but a lot of them have been stereotypical Latina roles, such as her role as a maid in the series 90210.
"With my look, you can imagine, that when they call me, it's because they need a Latina who has an accent." she says in the film.
Related: Native Americans Quit Adam Sandler Film Over Racist Jokes
Jaimes, of Puerto Rican and Mexican descent, said she encountered stereotypes and racism when she started to book on-screen roles in television. She would have people say to her that she needed to change her name because her name didn't sound the way she spoke.
Uruguayan actress, Gabriela Lopetegui, who is the voice in Spanish of Lynette Scavo, another of the women in "Desperate Housewives", said her acting on camera is very limited because she often is considered not "Latina" enough. She is light-skinned with blue eyes.
"I didn't give the 'Latino' look that here in the U.S. is only one type," said Lopetegui.
Natasha Perez, the voice in Spanish of the show's Susan Meyer character, is the youngest of the women. She immigrated from Venezuela at a very young age. She has had many roles in television, some that depict the stereotypical "Latina," like her role as a "gangster," on "The District."
"Can I be someone that goes to college and knows something?" Perez asked.
Related: Golden Globe Winner Gina Rodriguez Gives Shout Out to Latino Community
Meller was curious about the depiction of Latinas in Hollywood. She decided to embark on an almost six-year journey to follow the five Latina actresses who dubbed ABC's "Desperate Housewives." ABC was the first to start translating their prime time shows into Spanish for U.S. audiences, in 2005.
She reached out to the actresses to be part of her documentary, but had no response from any of them at first. She then called a professional colleague who introduced her to one of the dub actresses and in 2008, started her documentary.
"I chose to make my documentary about actresses from 'Desperate Housewives' because it's a show about the typical American Dream," she said.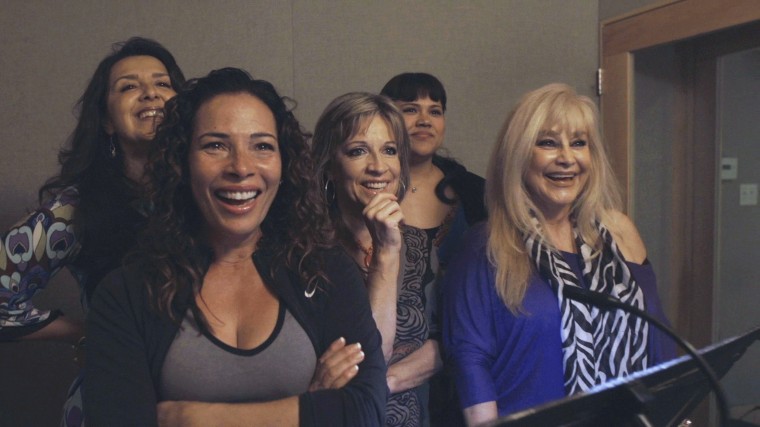 All of these actresses moved to Los Angeles in search of their American Dream and hoped to make a living from what they loved: acting. Meller herself moved from New York City to Los Angeles to make the film and follow a dream of her own.
Meller's documentary, "Now en Español," follows the women through their lives of dubbing, daily responsibilities, raising children and their careers. Several of them had careers in their home country but felt they needed to travel to Hollywood to advance professionally.
"I want people to relate to these women, while also bringing up many issues like diversity and representation in Hollywood," said Meller. "I think people will start speaking about how our country is changing and what we are seeing on TV is not what we are seeing in real life anymore."