NEW YORK, NY -- The late Mexican artist Frida Kahlo has been referred to as the "mother of the selfie," whose intimate yet legendary self-portraits have become immortalized in reproductions around the world. Others are captivated by her rumored love affairs with famous men and women—including Soviet leader Leon Trotsky and actresses Josephine Baker, Paulette Goddard and María Félix, among others - besides her famous relationship with the Mexican painter and muralist Diego Rivera.
Over 60 years after her death and beyond the merchandising of her thick-browed, iconic image, two exhibits in New York offer a deeper understanding of the woman who attracts so much devotion and admiration among art lovers everywhere and also among her many Latino, lesbian and gay, and feminist fans.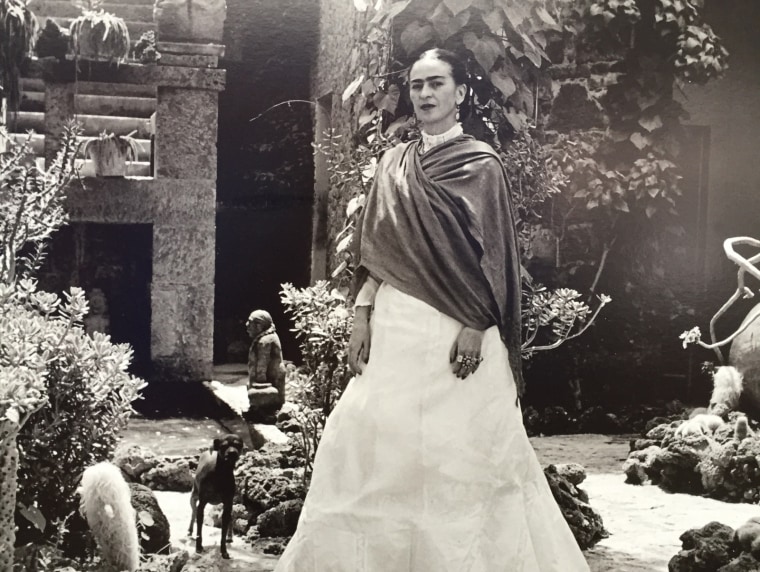 Clusters of yellow sunflowers, white calla lilies, and green cacti invite visitors at the New York Botanical Garden to explore Kahlo's intense connection with nature, sex and art in the exhibit "Frida Kahlo: Art, Garden, Life." Located just a short train ride from New York's Manhattan to the borough of the Bronx, fans can imagine themselves traveling to Mexico City. The exhibit, which is open until November 1, features a small collection of Kahlo's portraits and still lifes, and has recreated parts of La Casa Azul (The Blue House)—the Coyoacán, Mexico garden-studio where the artist lived from 1929 to 1954.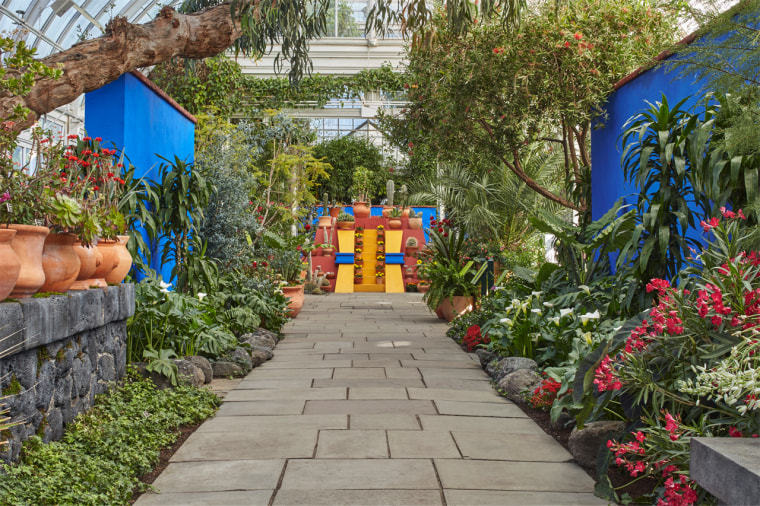 Gardening played an important part in Kahlo's art. And while her paintings are often described as "private," "diminutive" or "understated," they are defiant expressions of her perspective. "I paint flowers so they will not die," Kahlo allegedly said. And her knowledge of plants and animals allowed her to create allegorical paintings where she could assert her social and political beliefs.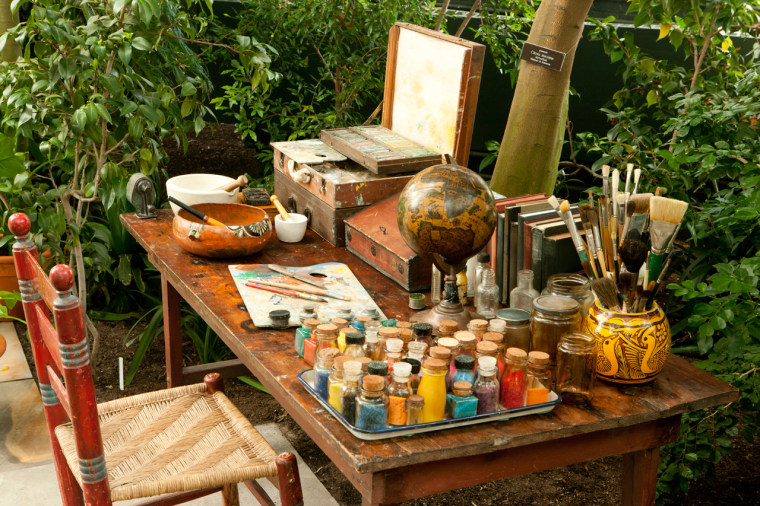 Visitors at the Botanical Garden will appreciate Kahlo's world view in the "Portrait of Luther Burbank," a painting of the man regarded as the father of modern gardening who is credited with breeding over 800 new strains of fruits, vegetables, flowers and other plants. In her painting, Kahlo transforms the famed horticulturalist into a half man, half tree hybrid with roots that feed off a buried corpse.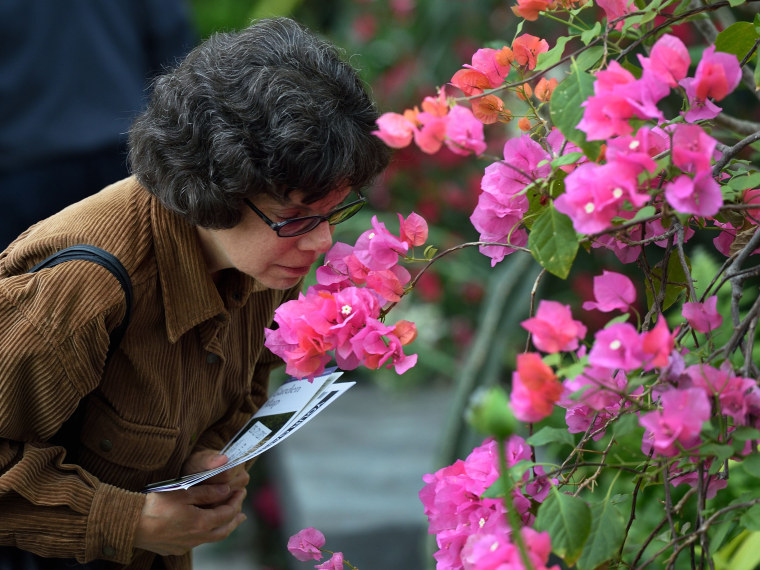 Her art depicted how nature is part of a greater life cycle where humans are changed into vegetation, and the living feeds off the dead. But Kahlo also uses hybridity as a theme to explore Mexico's mixed ethnicities, and to champion the beauty of diversity.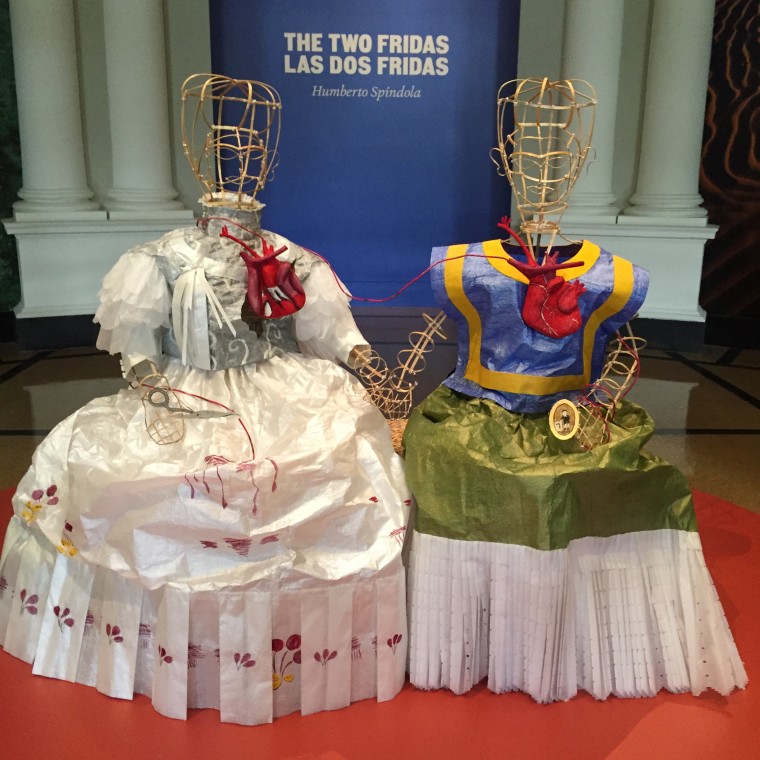 In this sense, Kahlo's art is compelling to many Americans and Latinos who can relate to a mixed heritage. Kahlo, for instance, would have known that the white calla lilies that she planted in her garden had originally been imported to Mexico with African slaves, as Peter Schjeldahl writes in The New Yorker.
This hybridity between cultures and forms has also inspired younger artists to make new connections with Kahlo. In "Frida Kahlo's New York," open at the Mark Miller Gallery in Lower Manhattan until June 7, award-winning Mexican cartoonist Felipe "Feggo" Galindo reimagines Kahlo visiting New York in the 1930s and 1940s. The series of pop drawings and storyboards shows Kahlo meeting Broadway legend and Latina icon Carmen Miranda, taking a selfie with King Kong by the Empire State Building, braiding her hair in the shape of a giant New York pretzel, and other extraordinary tourist experiences.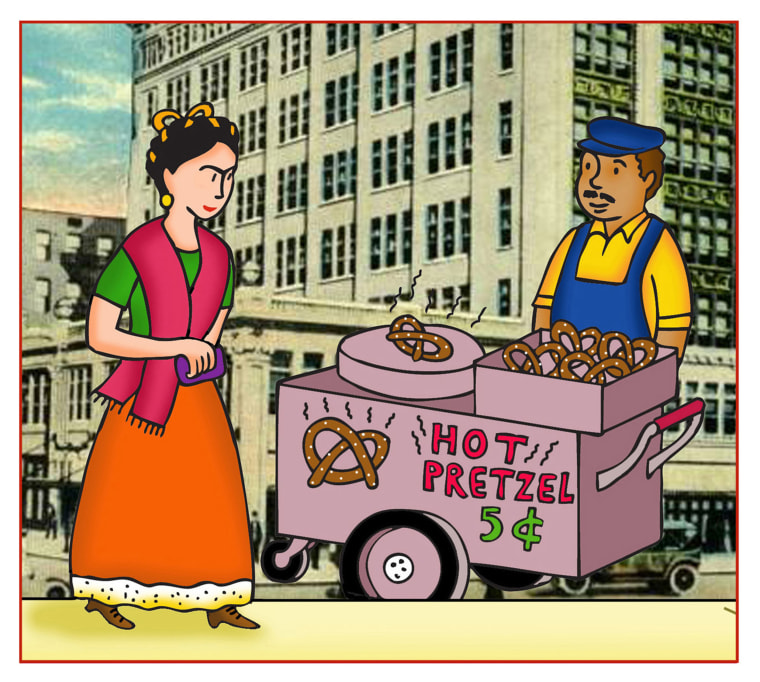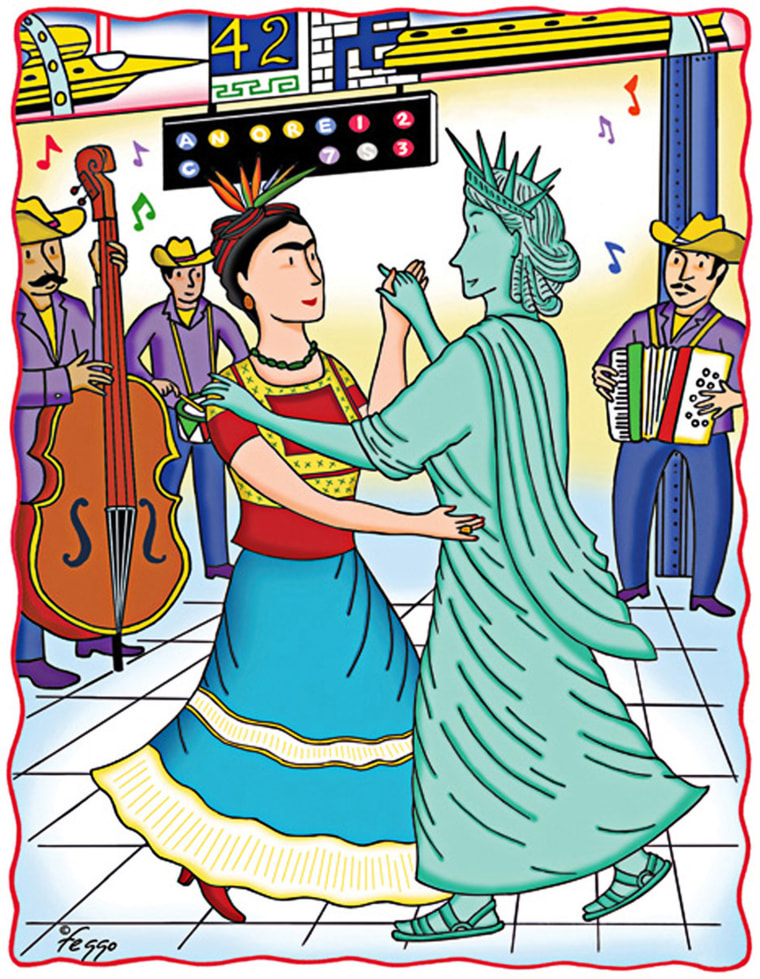 Feggo said he rediscovered Kahlo when he came to live in New York City. "I lived in Coyoacán almost 9 years [1974-1983] and worked in front of Frida´s home [La Casa Azul], but never visited," he said in an interview with NBC News.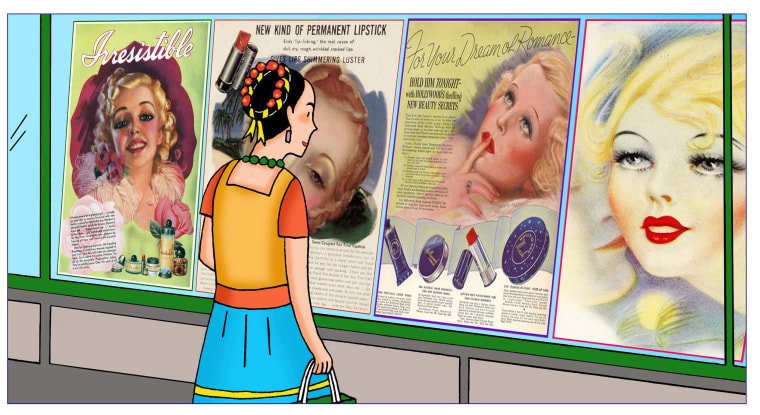 "After I immigrated to New York I started re-evaluating my culture and values and Frida became a role model," said the artist. "She can inspire immigrants to be strong in the face of adversity."
Kahlo's thick eyebrows, carefully braided hair and traditional Mexican dresses make her one of the most recognizable faces in art today. Yet so many relate to her because they can see the humor, pain, and loneliness in her self-portraits. And when they stare into Kahlo's steady, introspective eyes, they are challenged to dig deep inside themselves and carry on along their own path, like the iconoclastic painter herself.