Singer, songwriter and actress Gloria Estefan became the first Cuban-American artist to be honored with the prestigious Kennedy Center Honors award on Sunday.
Estefan was one of five 2017 recipients honored at the 40th annual event, as well as dancer and choreographer Carmen de Lavallade, hip-hop artist LL Cool J, television writer and producer Norman Lear, and musician Lionel Richie.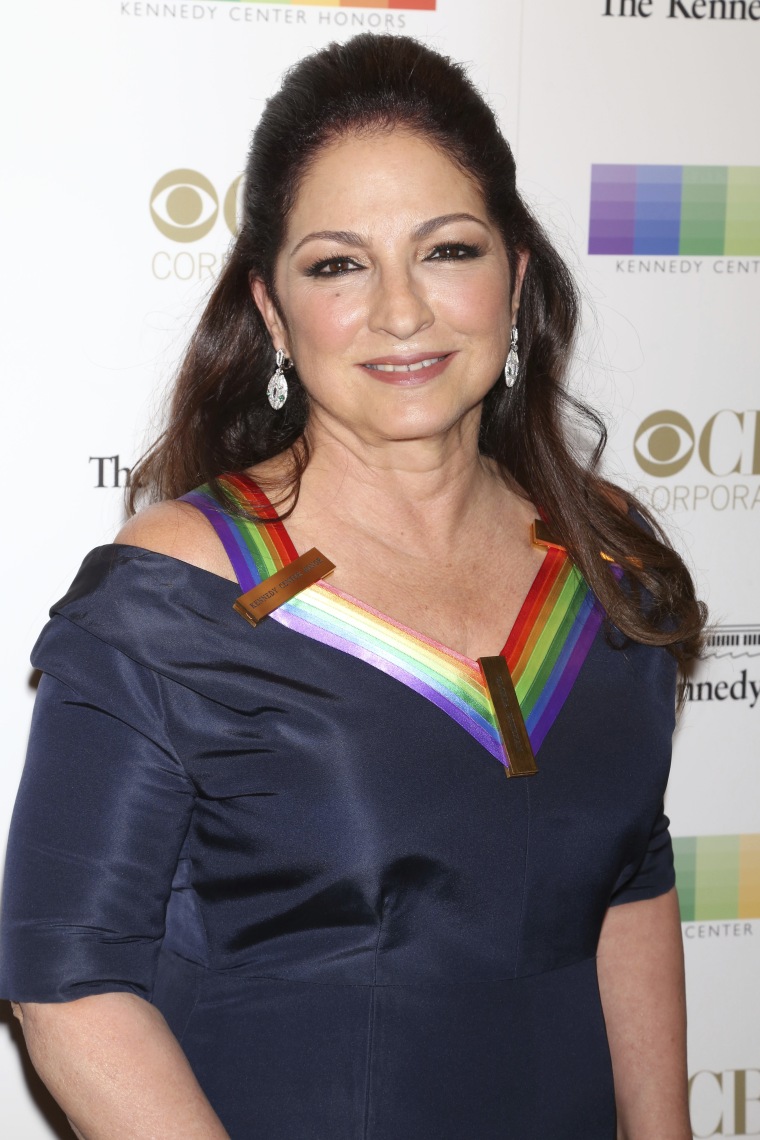 The honor is given to recipients in the performing arts who spend their lifetime contributing to American Culture.
In an Instagram post, Estefan posted that she felt "incredibly blessed to be in the same class" as the other four recipients. "Your talents & beautiful souls have touched the world and forever changed it for the better! Congratulations!," Estefan wrote.
In a tweet posted by the Kennedy Center, Estefan said that her dad brought her to the U.S. to live in freedom and to live in a country that allows everyone to be who they want to be. "We all have to stand up for what this country is. And I know that every one of the Honorees in this room has done that in their own special way," the post read.
Estefan's daughter, Emily, did a solo performance in honor of her mother's award, and later posted a black and white photo on Instagram of her mom as a child sitting on the hood of a car.
Emily wrote in part, "Congratulations to the little girl on the hood of that car, who worked like an animal to be able to for one night... sit back, relax, and truly feel the hue of what it means to be honored... and truly deserve it."
"I love you, Abuela and Abuelo are smiling with the glow of all of the angels upon you and all of us. Congratulations to the newest Kennedy Center honoree, who I was honored enough to grow in.. @gloriaestefan," Emily continued.
Among many other awards, Estefan has won seven Grammys, a lifetime achievement award and the Presidential Medal of Freedom presented by former President Barack Obama in 2015.
Recently, the story of Esteban and her husband Emilio, was portrayed in the hit Broadway musical 'On Your Feet!' The musical is currently on a tour around the U.S.