Can an 87-year-old Puerto Rican grandfather offer relevant words of wisdom to cable viewers today? HBO says Yes. HBO Latino has acquired the 15 episodes of the web series "Gran'pa Knows Best," and episodes began airing last week.
"Gran'pa Knows Best" stars a 3D printed likeness of creator William D. Caballero's grandfather, Victor Muriel. He provides the voice for the character as well.
"My grandpa has always left me these voicemails, and I saved them," said Caballero. "He is so quirky, they made me laugh. Starting in 2012, I thought there could be something here; I had voicemails going back a few years, and then I found a 3D modeler to create a miniature gran'pa."
The result was Caballero's short film "How You Doin' Boy? Voicemails from Gran'pa."
"After screening that, I would see how people laughed. Not laughing at him but laughing at his quirkiness," Caballero said. "Gran'pa reminds people of their own relatives, whether they are Black, white, Asian, or Jewish. People would come up to me at festivals and say, 'Your grandfather is just like my grandfather," so I hit on the idea that this character has a lot of universality."
The first in his family to attend college, Caballero is a 2001 Gates Millennium Scholarship recipient and an alumni of Pratt Institute and NYU. His autobiographical documentary, "American Dreams Deferred," aired on PBS in 2012. It showed the contrast between his college life and life at home in North Carolina, where he and his relatives lived in a trailer.
To bring "Gran'pa" to HBO, Caballero teamed up with actress and producer Elaine Del Valle. "I was judging a film festival, and I saw his short film about his grandfather," she said. "I was really drawn to it, and I told William we should work together because I am committed to presenting Latino stories."
Del Valle, who had already produced her own web series ("Reasons Y I'm Single"), sensed from the start that "Gran'pa" would be a good fit for HBO. "This little character is funny, he is wonderful," she said, "and I knew people would respond to him."
Each episode of "Gran'pa Knows Best" features questions submitted by social media users (under the hashtag "GranpaKnowsBest"). The topics addressed range from recreational marijuana use to dating tips. To create an episode, Caballero and Del Valle make a call to the real-life "Gran'pa" and then edit his response down for the show.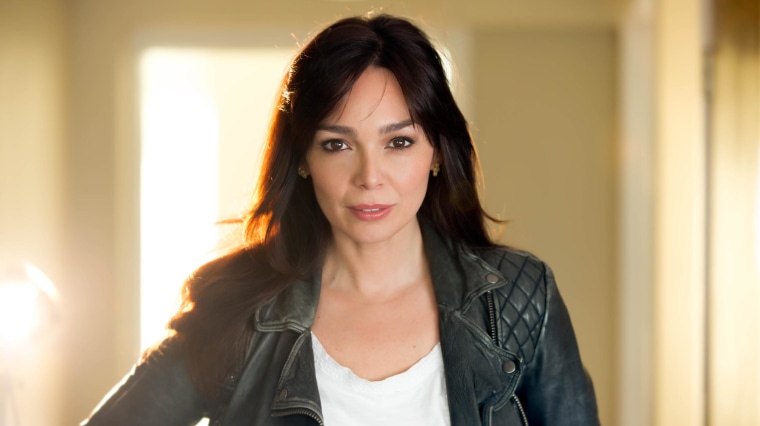 "This is a man who loves his grandson so much, and it shows," Del Valle noted. "We have a family tree episode planned..I think in his honesty, there is a lot of humor and love, and sadness too sometimes."
The episodes can also be found on HBO GO and HBO's new streaming service, HBO Now. Season Two of "Gran'pa" is already in production.
Del Valle's work as an actress, including an acclaimed one-woman show, convinced her that it was important to venture into writing and producing. "I started to write because we (Latinas) are so underrepresented, and under-written," she said. "Often when you see Latina characters on TV, the characters are defined by what they do, by their job, such as a nurse or a maid. They don't have much of a personal life… That's why we need to write and produce for ourselves, so we have a wider lens of how Latinos are viewed."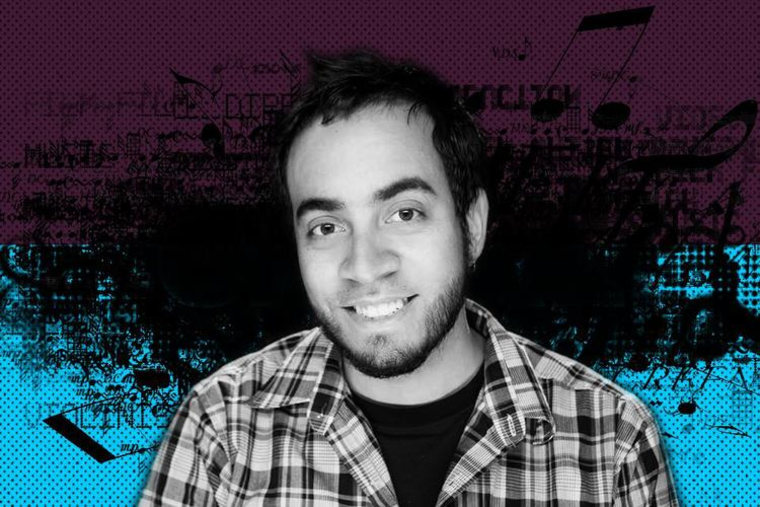 Caballero said that his grandfather seems bemused by the attention that he is now receiving (Muriel recently did his first interview).
Caballero hopes "Gran'pa" can help connect Latinos and other Americans. "More than anything, I want people to walk away with a little more understanding of the diversity that makes up our culture, what it means to be American," he said. "In the political debate right now, they are painting Latinos as "the other;" so I hope people will laugh and enjoy and see that all cultures are beautiful."
"A Puerto Rican grandfather at his core is like an Israeli grandfather or a Chinese grandfather," he said. "It is a universal archetype."