SAVANNAH, Georgia — For nine days Puerto Rico will wake up with its flags at half-staff, a day for each of the Puerto Rican National Guard soldiers who died in a fiery plane crash Wednesday in Savannah, Georgia, while boarding a WC-130 Hercules en route to the "aircraft cemetery" in Arizona where the plane was set to be decommissioned.
The plane, which was used in Puerto Rico and other Caribbean islands to rescue people during Hurricanes Irma and Maria, took the lives of Maj. José R. Román Rosado; Maj. Carlos Pérez Serra; 1st Lt. David Albandoz; Senior Master Sgt. Jan Paravisini; Master Sgt. Jean Audriffred; Master Sgt. Mario Braña; Master Sgt. Víctor Colón; Master Sgt. Eric Circuns; and Senior Airman Roberto Espada. All had participated in multiple rescue missions during both hurricanes.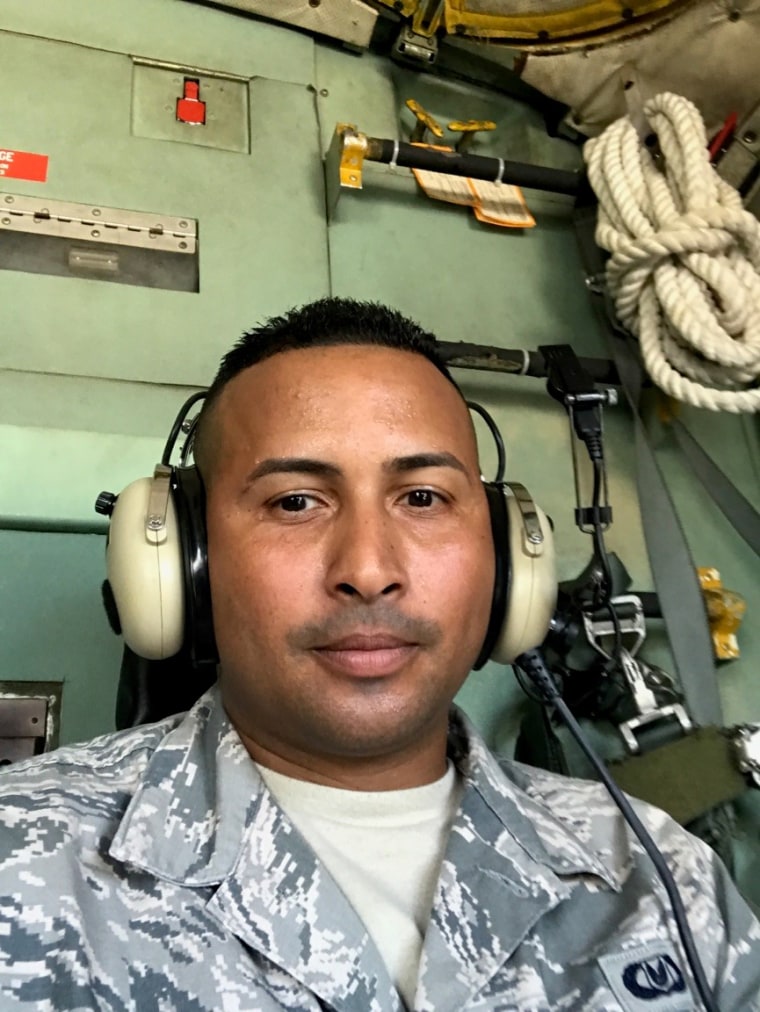 Roughly an hour before the plane crash, Roberto Espada was messaging his grandmother in Puerto Rico. Relatives think that in a way, his texts seemed to foreshadow the tragedy.
"He was on the plane with the headset. He took a picture of the plane and my grandma said: 'Don't get on that plane Robert. That plane is too old,'" Luis Danny Espada Gali, Roberto's brother, told NBC News.
"That was the last picture. That was the last communication," Espada Gali said. "I wish he would have listened."
Roberto Espada and the eight other Puerto Rico National Guard airmen join a longer list of tragedies. In just a month, 16 Americans have died in military aviation crashes in the United States — raising concerns over the safety of crew members.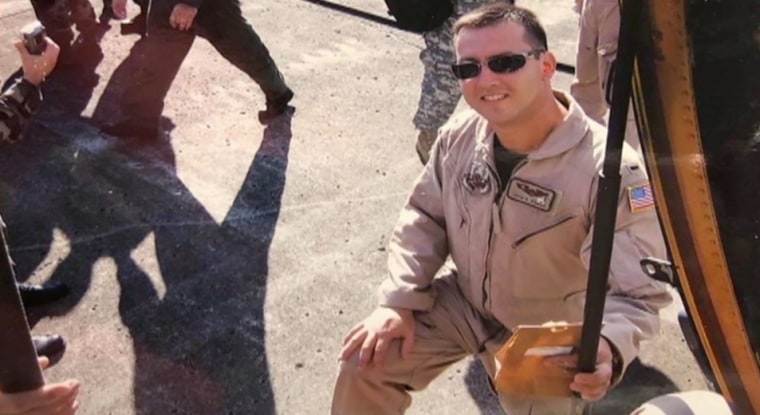 This is not the first time a WC-130 Hercules took the lives of multiple Puerto Ricans. In 2002, the same type of aircraft crashed into a mountain in Caguas, Puerto Rico — killing 10 people after the plane had taken off from a local naval base. The initial investigation revealed that the safety system that alerts the pilot if the plane approaches an obstacle, in this case a mountain, could have failed.
"This is not a crisis, but a crisis for the families," said Dana White, a Pentagon spokesperson about Wednesday's crash.
In the meantime, Puerto Rico Gov. Ricardo Rosselló asked for further investigation looking into the plane crash in Atlanta and requested that all aircrafts similar to the destroyed WC-130 remain on land until the investigation is concluded.
Just like the Espada family, Eric Circuns' family said that the plane was too old and they feared for the lives of their loved ones. The WC-130 Hercules that crashed on Wednesday had been undergoing repairs for the past month.
Lourdes Perez, Circuns' wife, told NBC News that she had told her husband, "that plane is an old plane and I don't want to lose you… and that happened."
"He rescued people in the Virgin Islands, too. In Irma, he had to go to rescue a lot of people," Pérez said of her husband. "He loved helping people regularly, as a civilian or as a military guy."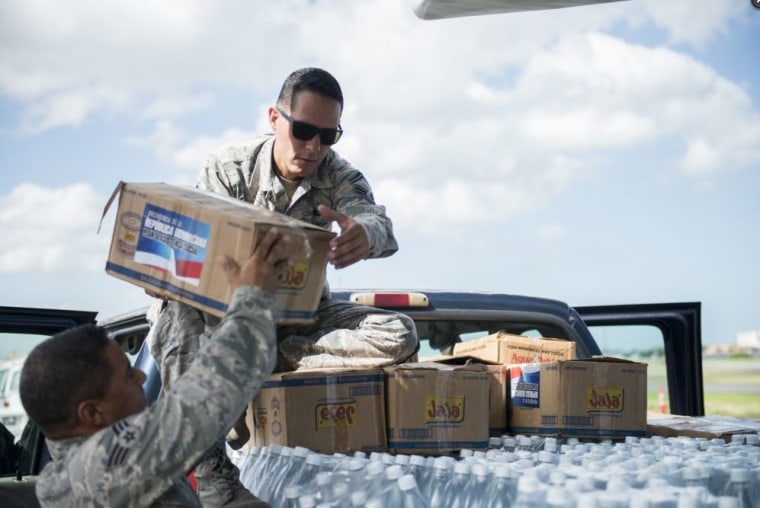 Circuns' adult and teen children describe him as a sweet, loving father who was talented in the kitchen. As the families continue to comfort one another while grieving, they're still grappling with losing loved ones.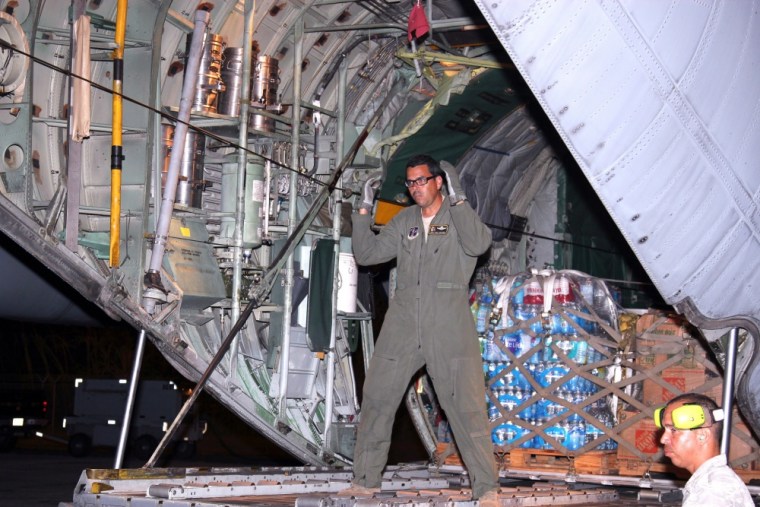 "I wish I had a time machine. I would go back and just bring him here and give him a hug and kiss him. But I can't. I can't do that," said Circuns' 16-year-old son, also named Eric, as tears ran down his cheeks.
"He died with his brothers," Eric said. "I just wish I could be there to say I love him. … I miss him so much, I don't know what I could do without him."
Gabe Gutierrez reported from Georgia, and Nicole Acevedo from New York. Natalie Valdés, NBC News associate producer, contributed to this report from Florida. Laura Barbosa, Donna Paine, Craig Stanley contributed from Puerto Rico.