As part of our NBC Latino Political Profiles series we are featuring Hispanics who are in elected office or are running or actively involved in local, state or national races.
While almost half of eligible Latino voters are Millennials, Councilman Andy Vargas has taken his civic duty one step further. On November 3, Vargas was elected to the city council of Haverhill, Massachusetts, becoming their first Latino councilman.
Oh, and he 22 years old.
"Some people think that you have to be a little crazy to announce that you're running for office at 21 years old – and I think there is certainly some truth to that," he said. "In many ways, young people have been the movers and shakers throughout history, ushering in new ideas, perspectives and potential solutions to complex problems."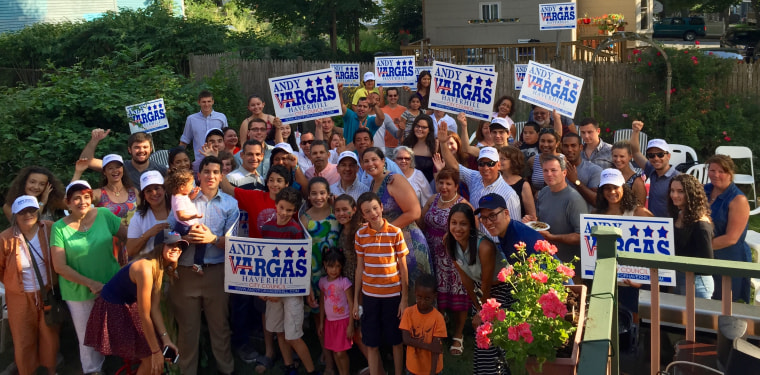 Located just over 30 miles north of Boston, Haverhill is home to some 62,000 residents. According to 2010 census data, about 15 percent of its residents are Hispanic or Latino. With the help of 75 campaign volunteers, Vargas spread his name throughout the city and and got the third most votes in the election: 3,830.
"This is literally a piece of the American Dream," he said. "My father labored in a shoe factory in Haverhill, and now his son gets to make decisions to help the city."
Vargas's father, the founder of the Dominican Organization of International Resources, was born in the Dominican Republic then moved to Cambridge, Massachusetts. His mother, a nurse practitioner, was the youngest of six children and the only one of her siblings born in the U.S. The Vargas household emphasized the importance of giving back to the community whenever possible. They also encouraged engagement with the issues around them.
"As a Latino and a Dominican-American, at every single family party, whether it was Thanksgiving, Christmas or a birthday, there was some sort of political discussion going on," Vargas said. "We debated everything from economics to gay rights. We would talk about any issue until one of my aunts would yell 'ya basta!' (enough already!)"
While a student at Boston University, Vargas interned at the U.S. embassy in Madrid and then at the White House. In his last semester he applied to a number of government offices and bureaus to prepare himself for life in the nation's capital, but then chose to return to his hometown.
"What happens in the suburbs is that kids go through high school, get into good colleges and they dream about going to big cities like New York, Los Angeles and Boston," Vargas said. "But what ends up happening is these people don't come back to their hometowns, so cities like Haverhill have a brain drain. That is one of the main reasons I came back."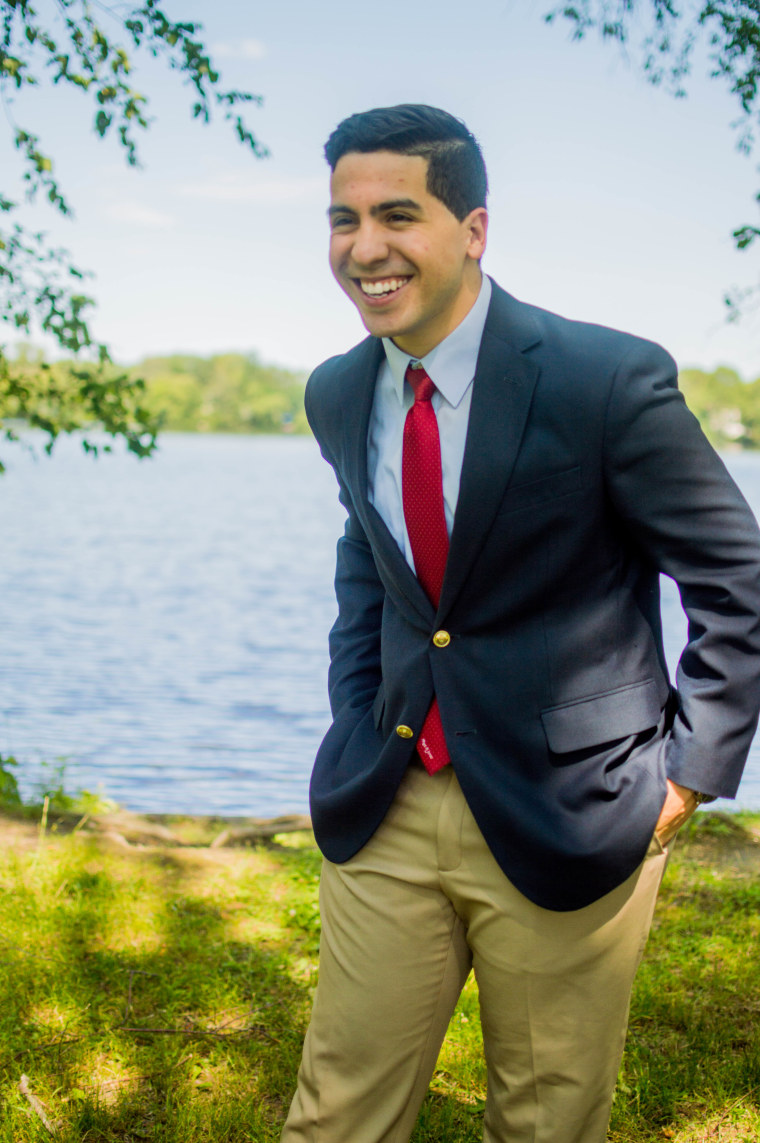 Vargas built his campaign platform on emphasizing the need for civic education for young people in Haverhill. While researching for his campaign, he discovered civic education requirements have disappeared throughout high school curricula. People are no longer taught their rights in school, nor are they shown how to participate in local governments.
RELATED: For 2016, Almost Half the Latino Electorate Will Be Millennials
"If you don't have an educated and informed population that knows how to bring about change to public policy or know the value of every vote, then you cannot begin to tackle other issues like immigration, income inequality or criminal justice," he said. "You can throw those other issues out of the window if you don't even know how to bring about change."
One of his campaign promises is to revive the town's neighborhood groups. His job requires fixing infrastructure like street lamps and maintaining cleanliness in public spaces, and he needs Haverhill's citizens to tell him exactly what he needs to fix.
"At the municipal level you don't get to touch legislation on issues that are popular like immigration," he said. "Most of the stuff we do is potholes and those nitty-gritty things that keep a town moving."
While he hopes to organize neighborhood groups and teach students how to participate in their local government, Vargas takes pride in being someone Haverhill's Latino youth can look up to.
"I'm honored to hold this small piece of history for my hometown," Vargas said. "My hope is that our story inspires Latinos in communities who have yet to scratch the surface of representation that reflects their population, to run for office."