At least eight people, including federal agents and a state immigration officer, are believed to be responsible for a deadly fire at a government-run migrant detention center in Mexico that killed 39 men this week, officials said Wednesday night.
Public Safety Secretary Rosa Icela Rodríguez said her office is assisting in the investigation by the country's prosecutor general into the fire Monday in Ciudad Juárez.
Two federal agents, a state immigration officer and five other people from a private company contracted to provide security are believed to be responsible for the fire, Rodríguez said at a news conference Wednesday evening.
No charges were announced.
Sara Irene Herrerías, an attorney with the prosecutor general's office who specializes in human rights, said at the news conference that it is requesting at least four arrest warrants, one of them for a migrant.
"None of the public worker or the private security officers took any action to open the door to the migrants who were already inside with the fire," Herrerías said in Spanish, adding that they could face charges for "intentional homicide."
The fire, which began Monday night inside the Estancia Provisional de Ciudad Juárez, across from El Paso, Texas, is one of the deadliest migrant tragedies near the U.S.-Mexico border in recent years. The migrant detention center is run by the National Migration Institute.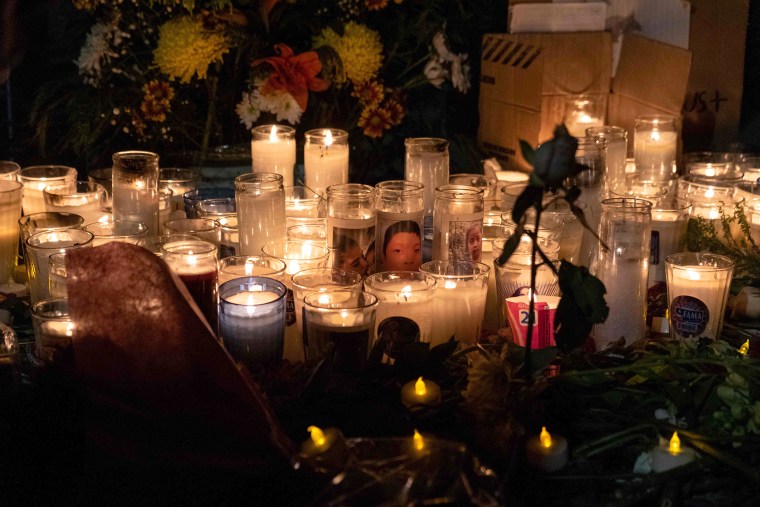 Herrerías said migrants bunched up some mattresses in protesting "about some inconveniences." Some eyewitnesses said a small group of migrants inside the center were upset about possible deportations and set the mattresses on fire, Herrerías said, adding some other witnesses who were seriously injured have not yet been interviewed.
A 30-second video from inside the center posted on Facebook by Equipo De Rescate Cd Juárez, a local group that assists in emergency events, shows the fire as someone behind bars starts kicking the padlock in an attempt to open it. Two guards stand in front of the locked door, pacing back and forth, until black smoke covers the entire room.
"This occurred inside a government-run facility in Mexico. They could have opened the cell to save a lot of people, but they didn't do it," said Juan Pabón, a Venezuelan migrant in Ciudad Juárez.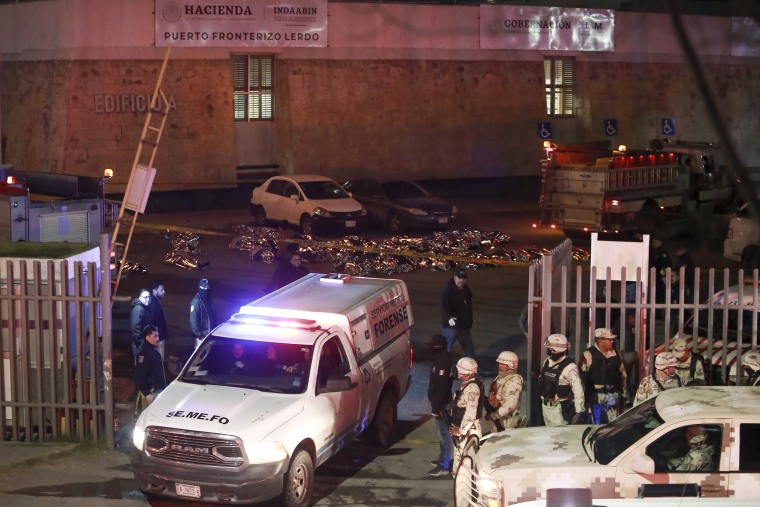 Herrerías and Rodríguez said the video is being used as evidence in the investigation.
At a news conference Wednesday morning, Mexican President Andrés Manuel López Obrador told reporters that any actions that may have led to the deadly fire would not go unpunished.
"From the investigation it is clear that there was negligence, but we still need to know exactly what happened," he said. "There will be no impunity."
The National Migration Institute had lowered the death toll on Tuesday evening from 40 to 38 following visits to hospitals. On Wednesday evening, Rodríguez updated the death toll to 39.
All of the people who died were men. Twenty-seven people remain in hospitals with injuries, Rodríguez said.
Of the people killed and injured, 28 were from Guatemala, 13 were from Honduras, 13 others were from Venezuela, 12 were from El Salvador, a man was from Colombia and another one was from Ecuador, according to the National Migration Institute.
Foreign Affairs Secretary Marcelo Ebrard has said his office has been in touch with leadership in the six countries "to report the tragedy that occurred in Ciudad Juárez and support their consulates to help victims and affected families."
Troy A. Miller, the acting commissioner of U.S. Customs and Border Protection, said in a statement that his office "is prepared to use humanitarian parole on a case-by-case basis to allow seriously injured individuals to receive critical care at medical facilities in the United States."
Information about the detention center's emergency protocols has been requested as part of the investigation, Rodríguez said. Authorities are also investigating the conditions in which the migrants had been detained, she added.