First things first. Vice presidential picks don't make or break the election for the top of the ticket.
Research shows that there is no home state advantage and that the percentage of people who cross party lines because of a vice presidential pick is well below one percent. Yet vice presidential picks are important because of the defense they can provide. That is especially the case this year where it is going to get very ugly very quick.
Hillary Clinton will need a seasoned, suave, and ruthless attack dog. So far about two-dozen names seem to fit that bill. Though Sen. Elizabeth Warren is often mentioned, most of the possible picks are men. Three of them—Julian Castro, Thomas Perez, and Xavier Becerra—are Latino.
RELATED: Opinion: Can A Female Democrat Afford a Latino Vice President?
The likelihood of Clinton choosing a Latino are as good if not slightly higher than her choosing a white male, female or African-American running mate. There are pros and cons for choosing someone from each of these groups.
However, what I am willing to put money on is who the Latino nominee is if she goes with a Latino VP pick.
I'm going to wage the smallest bet on Julián Castro, Secretary of Housing and Urban Development.
Ironically, he has received the most buzz. In January the United States Hispanic Chamber of Commerce officially endorsed him as their choice for vice president. Like his counterparts he has a prestigious academic background – Stanford undergraduate and law school graduate.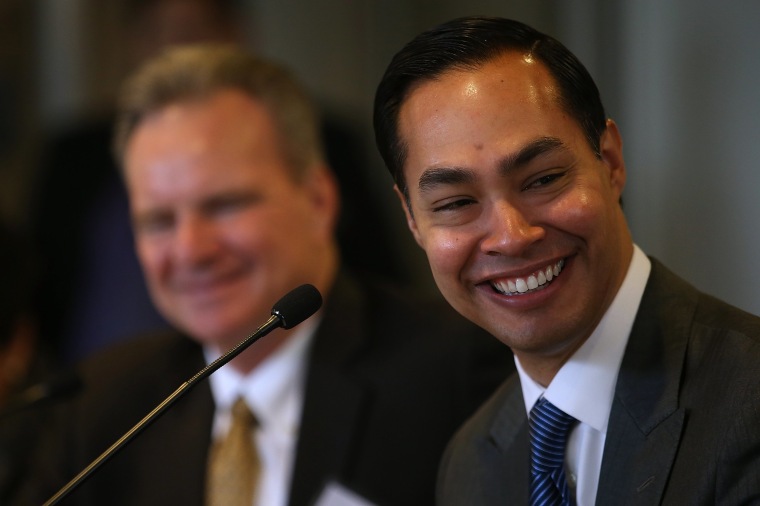 He served two terms as mayor of San Antonio, however the problem is that in San Antonio the City Manager is the one who holds most of the power in comparison to the executive. His time in President Obama's cabinet and hopefully future offices will beef up his government experience. But for now, the "lack of experience" tag is not helpful for someone who is one heartbeat away from the Presidency.
RELATED: Renewing Home Buying Confidence Has Framed Julián Castro's Year At HUD
Relatedly, Julián Castro is 41 and is blessed with a youthful and handsome face that doesn't look a day over 35. Such a stark contrast will not help Clinton, who if elected along with Ronald Reagan would be the oldest President to take office, in the first term. Optics matter.
The good news for Castro is that time will address both of his weaknesses and come 2024 and beyond he will be in a prime position to not just be a VP pick but a presidential contender.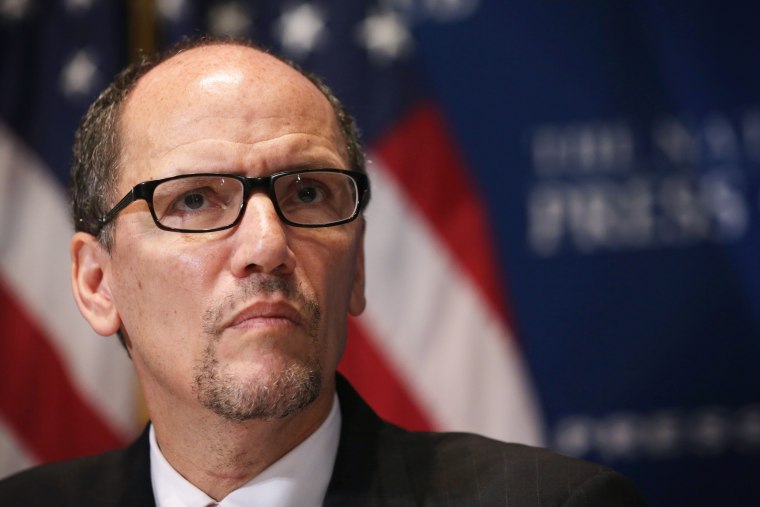 Labor Secretary Thomas Perez has better odds than Castro but I'm not doubling down on him. His pedigree is impeccable, having attended Brown for undergrad and Harvard Law School. He has decades of experience in government and is beloved by the progressive wing of the Democratic Party.
However, while Perez has extensive experience in government, the highest office he has held is as a suburban city council member.
Then there is the fact that he is Dominican American and not Mexican American. It's an uncomfortable thing to bring up, but numbers are numbers. Two-thirds of Latinos are of Mexican descent and the naming of a Latino VP pick would want to ensure this segment was mobilized.
An equally important drawback is that Perez does not fit the attack dog role. He's been a fighter in the Justice Department but it's been away from the cameras and political circus. Come August Clinton needs someone who's not going to show up to the political gunfight with a knife.
RELATED: VP Candidate or Not, Labor Sec. Tom Perez Touts Democrats' Jobs Record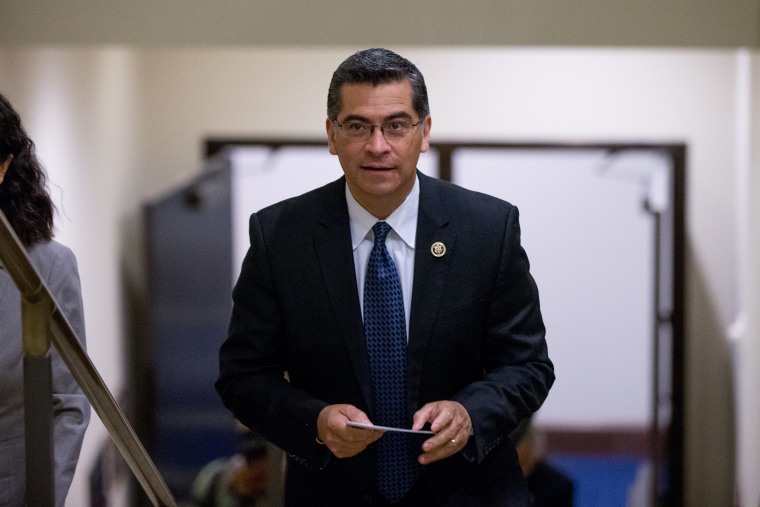 This brings me to California Representative Xavier Becerra. The Congressman has served in Congress for over two decades and is the highest-ranking Latino in the House. He also is the first Latino to serve on the most powerful committee, House Ways and Means. The Stanford undergrad and Law School grad is book smart but he's also got buckets of political street smarts.
In terms of demographics, Becerra is the son of Mexican immigrants and is fluent in Spanish. He is bilingually telegenic and while affable is a pit bull when it comes to defending partisan messaging.
All three Latino VP short-listers — Castro, Perez and Becerra — are supremely qualified to serve as the nation's second in command. They share similarities in their working class backgrounds and high educational achievements leading them to prestigious roles in government.
However, in this electoral climate, I believe Rep. Becerra's longer experience, Mexican American heritage and natural political battling ability makes him the odds-on favorite.