STANDING ROCK, North Dakota — We don't know what will eventually happen with the Dakota Access Pipeline. But regardless of the outcome, what will remain true is that many of us have come to see that organized, intersectional resistance can defeat corporate interests, and that when we find common ground, we can win.
For young Latinos, the experience has been life-changing.
"During the morning water ceremony, I drank from the Missouri River," said Alicia Smith, a Xicana who visited Standing Rock. "When I left camp, and we drove across it, I felt so sad. I was in awe of the expanse of it."
Alicia is one of many Latinas of indigenous descent who answered the call at Standing Rock.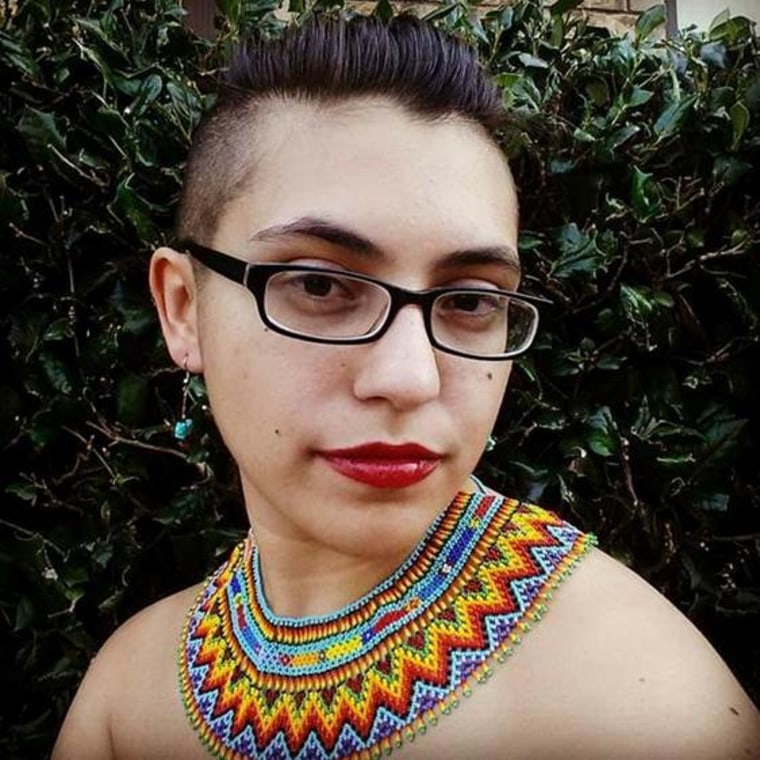 "The water protectors are a beacon of non-violent direct action," Alicia said. "Look at how powerful we are together! At camp, they're teaching us about standing strong together, united, connected to our ways and our ancestors."
The United States Army said on Sunday that it would not approve an easement the Dakota Access Pipeline needs to complete construction, halting the project and scoring a monumental victory for the Standing Rock Sioux Tribe, the water protectors, and their allies.
Still, the days ahead are uncertain. The delay in the construction of the pipeline could very well be overturned by the incoming Trump administration. Stopping one pipeline won't bring an end to the oppression of Natives, or the theft of their land, or the continued threats to the environment. There is good reason to be wary.
But regardless of the outcome, there is a movement that will continue. The diversity in Standing Rock is breathtaking. Everywhere, there are flags from different tribal nations, from different countries, and from different activist groups. There is a Two-Spirit camp that also hosts non-Native LGBTQ people. Young people march with elders. All these groups came together in defense of Native sovereignty, and of water, and of sacred land. More broadly, though, they were united by a movement to put people above corporate profits.
RELATED: Opinion: Latinos, We Are Indigenous, The #NoDAPL Fight is Ours As Well
"I was 1,000 miles away from home, at Standing Rock, when I learned about two pipelines that are being build right here on the East Coast, in my own state of New Jersey," said Monica Torres, a woman of Chinese, Dominican, and Puerto Rican descent. "One is Spectra Energy's 'AIM pipeline' that will carry fracked gas under the Hudson River, and the other are the 'Pilgrim Pipelines' that will go through the Ramapough Tribe's sacred homelands."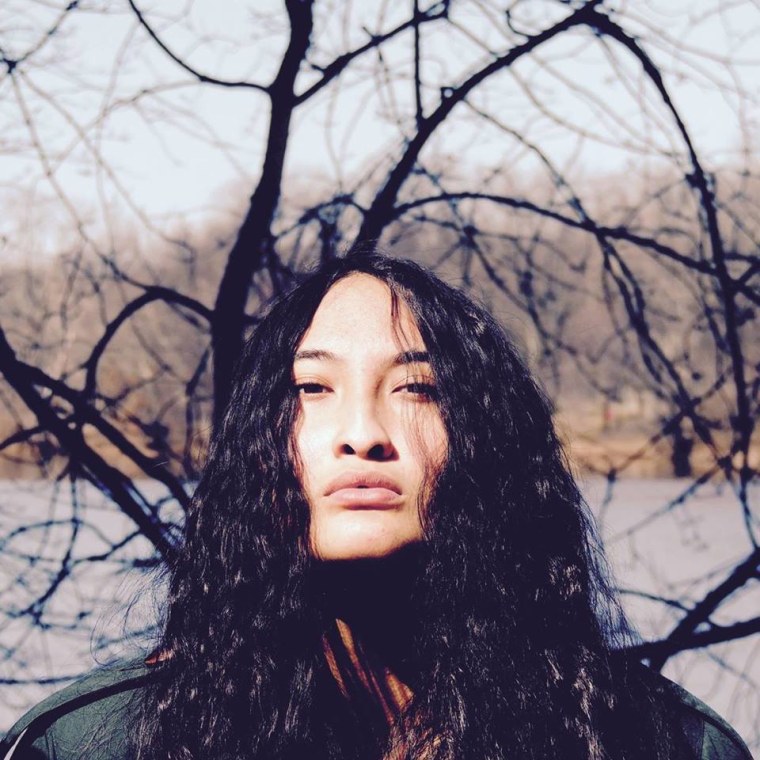 Torres identifies as Taíno, an indigenous people in Puerto Rico and the Caribbean. She says Standing Rock is important to her because she sees her own people in the plight of the northern tribes.
"My indigeneity flows in my veins, can be heard in the words and music of my peoples of the island of Puerto Rico," she said. "It is a testament to the strength of my island that, like Standing Rock, is being exploited for its resources as an extension of settler colonialism."
This is the new burgeoning consciousness that Standing Rock has helped to solidify behind a common cause. It is a consciousness that takes intersectionality into account, does not divorce environmental justice from race, and does not compromise with colonialism. And it has proven that a movement with such a consciousness can win.
RELATED: What's Next for the Dakota Access Pipeline? Some Protesters Wary of Future
I remember being in Standing Rock and helping to start a fire. I held the tarp up with my hand like a human tent pole while a woman used a stick to ignite the kindling in a pit dug out in the center of the clearing. Her grandmother fanned the embers with an aluminum pan while the woman's baby cried. It was raining hard. I could feel the heavy pitter-patter through the tarp with my palm that was holding up the ceiling. Resistance does have quiet moments, tranquil moments.
Already, in September, there was concern for the cold. The chill in the air promised bad things. Winter gear was in short supply here, in Red Warrior Camp, and more donations were needed. It was with this in mind that I sheepishly accepted all the things that were offered to me: a rain poncho, warm chili, crackers, potatoes, things I'd seen on various wishlists, things that were needed.
The fire started, finally, and the woman sat back on her haunches in the mud and said, "Whew!" while her mother laughed. It was a thick mud, the kind that holds on to your feet when you step into it and makes a sucking sound when you step out. The baby was in her boyfriend's arms. He transferred the child in a bundle to grandma, laid a grill over the pit, and heated up some SPAM.
On the news, the movement to stop the Dakota Access Pipeline and to protect Lake Oahe was described as a clash, a battle. Clashes did happen, sure. From Red Warrior, we could take a long walk to the sites where people had been arrested and where the media snagged their big photos of guard dogs, tear gas and water hoses. But more common were moments like these, moments with family, sharing food and talking and laughing and, perhaps most importantly, healing.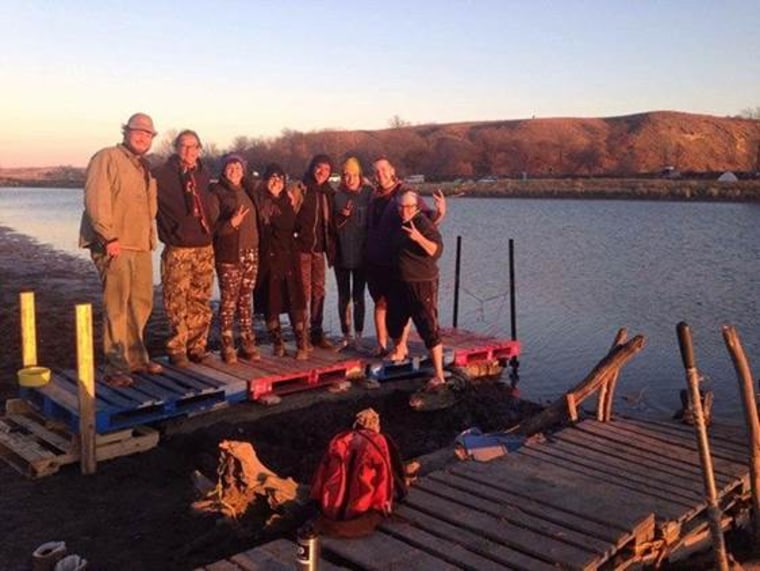 Storytelling is a sacred thing in many indigenous communities. Here at Standing Rock, where sleeping spirits were stirring, it took on a new significance.
Tribe after tribe arrived at camp to join the struggle, and in gatherings, in prayer, in songs, they exchanged stories. They learned from each other. They discovered ways they were alike, ways they were different and ways they had resisted colonialism; what worked and what didn't.
What emerged was a coalition of people who were determined to protect their water, and protect their way of life.
RELATED: 'Water Is Life': A Look Inside the Dakota Access Pipeline Protesters' Camp
It is a lesson in resistance for all of us: We too can come together. We too can win. Standing Rock shows us how. There is hope.
Ultimately, this is a victory for Native sovereignty made possible by the Standing Rock Sioux and the people who endured attack dogs, rubber bullets, pepper spray, and water cannons in freezing temperatures.
It was made possible by the people who marched, who set up camp and who inspired a movement that will resonate and light the way in the uncertain years to come. It will be a movement that needs all of us, all our stories, all our strength.
No matter what happens next, it's undeniable something has been started here. Something they can't put out.
"If we have that," said Alicia Smith, "nothing can get through us."