/ Source: Associated Press
A fast-moving fire has destroyed Lima's only community of Amazon natives, devouring nearly 300 simple wooden homes just 10 blocks from the Peruvian capital's presidential palace and parliament.
Authorities report one serious injury, a child with burns who was hospitalized.
The fire broke out early Friday in Cantagallo, home to more than 3,000 Shipibo indigenous people. Officials say 46 people were treated for smoke inhalation.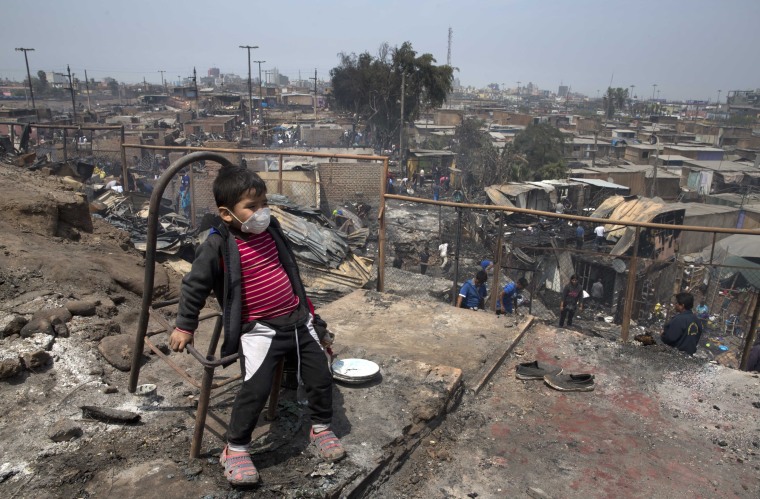 RELATED: Goldman Environmental Prize Honors Leaders From Peru and Puerto Rico
Firefighters tried to douse the flames, but water was in short supply and narrow streets impeded their access. Residents say the fire started near workshops where clothes, suitcases and shoes are made and where there were inflammable chemicals.
Cantagallo was founded in 2000 and its older residents hail from an Amazon region battered by the country's 1980-2000 internal conflict.