The chaotic and relatable environment of a young Latino high school student as he grows up in a San Antonio home with his single mom and five uncles is the topic of a new coming-of-age comedy.
"Primo," which premieres Friday on Amazon's free streaming service, Freevee, formerly IMDb TV, is based on the life of journalist and author Shea Serrano, 41. He's the author of bestselling pop culture and sports books, including "The Rap Year Book" and "Basketball (and Other Things)" — former President Barack Obama chose the latter as one of his favorite reads in 2017. Both books were turned into docuseries for AMC and Hulu.
"Primo" follows Rafa, a young Mexican American high school student portrayed by Ignacio Diaz-Silverio, as he balances cultural norms, college aspirations, societal expectations and the hectic home life of being raised by his single mom, played by Christina Vidal, and his five uncles, all with very different lives and perspectives on manhood.
Serrano, the first Mexican American to be a four-time New York Times bestselling writer, is one of "Primo's" showrunners and creators, alongside Mike Schur, known for his previous shows "The Good Place" and "Parks and Rec"; Schur is also the series' producer.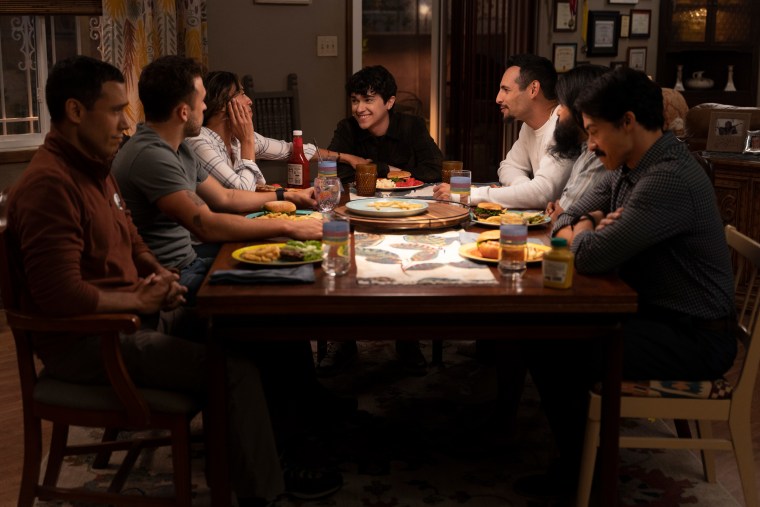 In a virtual interview, Serrano said that while the show is based on a Latino character, it's not about having "to say that the family is Latino."
"We were very aware of what we were wanting to do, and a lot of this stuff is, like, we don't need to say every single thing; we just will exist, and it'll be better that way," he said.
Over the course of the show, Rafa experiences major life moments, such as nearing the end of high school, connecting with the young woman of his dreams and realizing he has a chance to become his family's first person to go to college. And he gets plenty of advice and viewpoints from his family, especially his uncles.
"I hope people, when they watch it, they just feel good and warm and demand 30 more seasons of it," said Serrano, who's also a screenwriter, podcaster and former teacher. "When we were writing the show, like, let's just make it as specific as possible. And then let's get a bunch of really talented people, make some room for them and let them go nuts."
Diaz-Silverio echoed Serrano in emphasizing the show's universal appeal.
"I hope audiences don't come to it with this expectation of, like, 'Oh, this is a show about a Hispanic family,' because I don't think that's what it's about," he said. "I don't think 'Primo' is about Hispanic people more than 'It's Always Sunny in Philadelphia' is about Irish people. ... They just so happen to be that, and I actually think that's, like — a really important step in the evolution of representation is to just exist as people on screen and not have to make something about an ethnic identity."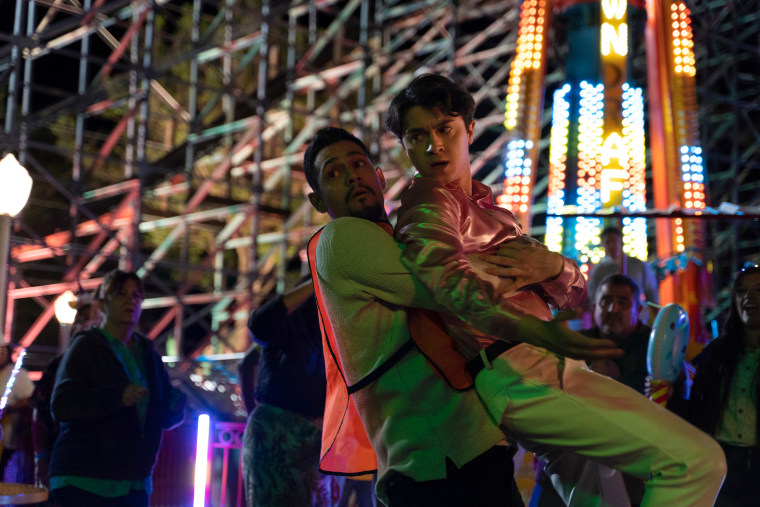 Serrano recently signed a television deal with Amazon Studios, the studio behind "Primo," to develop an original and limited podcast series.
He is also behind Netflix's comedy series "Neon," as well as "Miguel Wants to Fight," his first feature film, which will premiere on Hulu this year.