MEXICO CITY — The United Nations' top human rights official is calling on the Mexican government to set a timetable for withdrawing military personnel from law enforcement duties and replacing them with well-trained police.
U.N. High Commissioner for Human Rights Zeid Raad al-Hussein said Wednesday that the government should return soldiers to their barracks because military forces aren't designed to do police work.
Raad Al-Hussein said Mexico's defense secretary, Gen. Salvador Cienfuegos, had told him the army doesn't desire a policing role.
"He was very frank about the fact that he didn't enjoy the fact that he had been dragged into" policing work, Raad Al-Hussein said. "No military ... wants to de policing functions. The military is designed for something else."
Raad Al-Hussein added that better police forces have to be trained before Mexico's army withdraws or the military will leave a vacuum.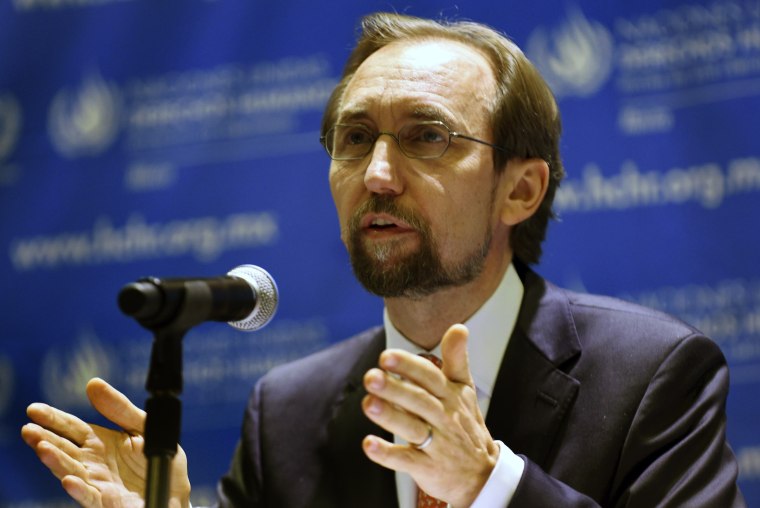 Mexican soldiers have been accused of human rights abuses, including a 2014 case in which three soldiers were charged with homicide in the slaying of at least eight suspects after they surrendered. A separate government human rights investigation concluded 12 to 15 suspects had been killed after surrendering and said the crime scene was altered.
Charges were dismissed last week against four other soldiers accused of covering up or failing to report the killings. Federal prosecutors said they have appealed that decision, in hopes of re-instating the charges.
"We have said we will watch this case very carefully," Raad Al-Hussein said.
The Defense Department issued a statement saying its officials "expressed the commitment of the Defense Department and the Navy to attend to any human rights issues that domestic and international organizations request attention for."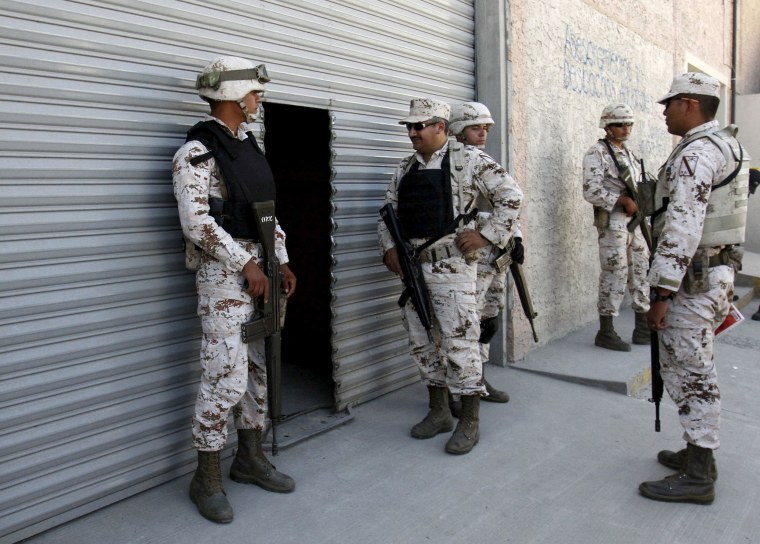 The statement added that the department described to Raad Al-Hussein "the actions that have been taken to strengthen the culture of respect for human rights" in the armed forces.
Raad Al-Hussein was scathing in his assessment of how Mexico's police, judicial and investigative system have failed Mexicans, leading to 26,000 disappearances and thousands of killings that remain unsolved.
"No one in Mexico can feel safe," Raad Al-Hussein said. "They're not enjoying the protection of the law."