A Utah man who assaulted a man and his son at their family tire shop in 2018 shouting he hated Mexicans was sentenced to 20 years in prison Tuesday.
Alan Dale Covington, 55, was convicted by a Salt Lake City jury in February 2020 of the hate crime of assaulting three men, members of the Lopez family who ran a local tire shop, because he believed they were Mexican, according to the Justice Department. His prison term will be followed by five years of supervised release.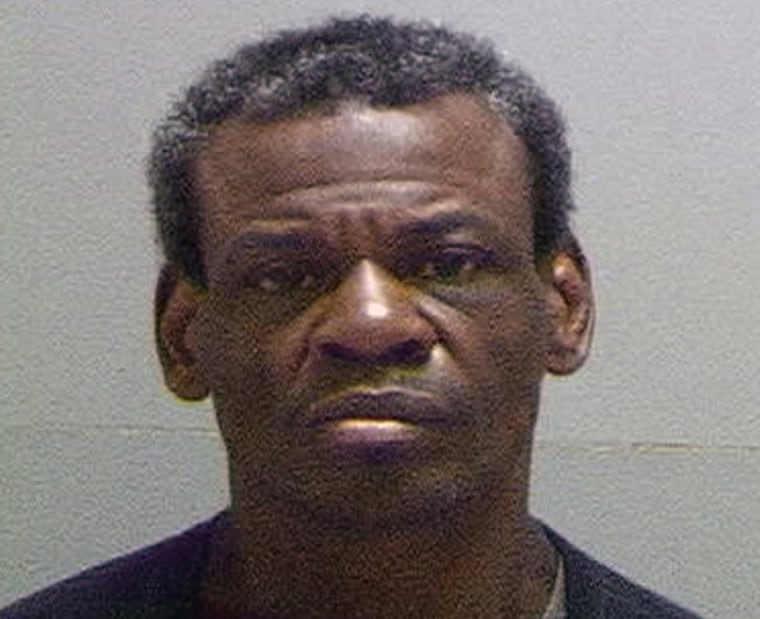 Covington entered the family-owned shop, Lopez Tires, on Nov. 27, 2018, armed with a metal pole and a hatchet. He shouted "I hate Mexicans" and "I'm here to kill a Mexican" before swinging the pole and hitting Luis Lopez, the son of the shop owner, in the head.
"I came out to ask if he needed anything and the first thing he said to me was, 'You guys killed my f------ daughter,'" Luis Lopez, 18, told NBC News in 2018.
"I kept saying, 'You're not going to kill us. You can't kill us,'" Lopez said in court, the Salt Lake Tribune reported. "Then he swung at me. That's the last thing I remember."
Covington attacked Lopez's father, Jose, in the back and eventually turned to the teenager's uncle Angel, who was able to escape the shop without injury and alerted the police, according to the Justice Department news release.
Lopez was born in the United States but the family is from Mexico. The family has not responded to a request for comment about the sentencing.
Lopez sustained major injuries from the attack and spent a week in the hospital. During his testimony, prosecutors showed the jury photographs of him lying unconscious in the hospital with blood around his right eye where Covington had smashed a pole in his face, and with tubes down his throat, the Tribune reported in 2020.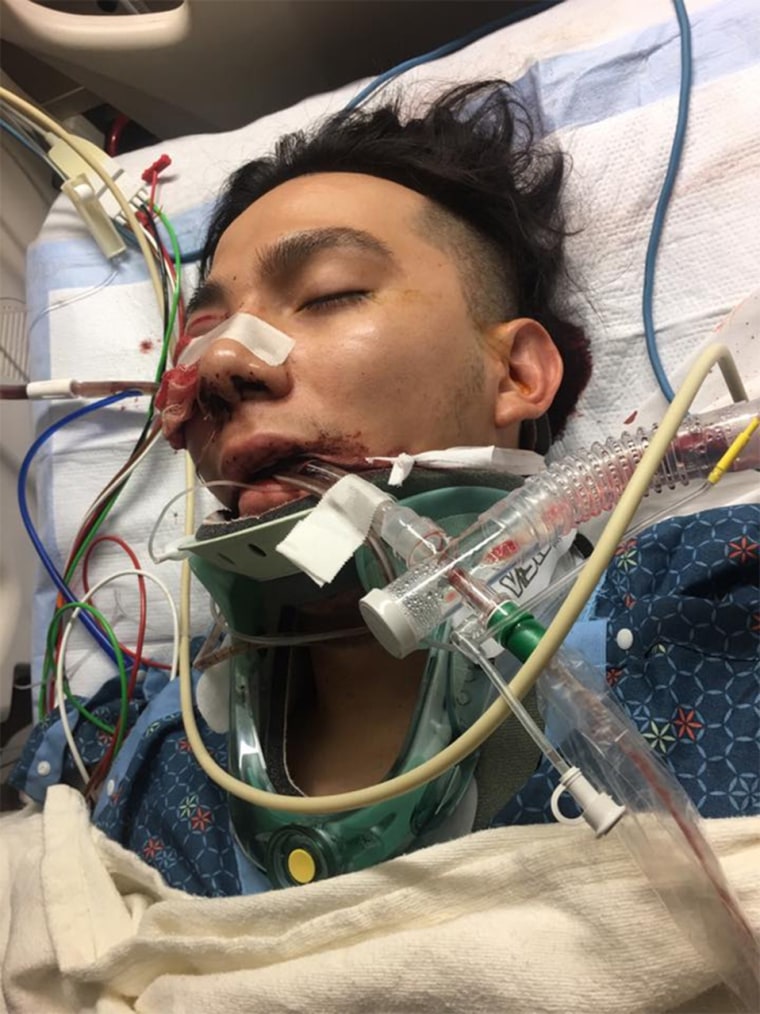 After the attack, Lopez's sister Veronica raised funds to support his medical treatment. "This man needs to help accountable for what he has done to my family," she said in 2018. "If my dad would have not used his own body to shield my brother from the other blows, he would have killed him."
Lopez told the jury in 2020 that he had always wanted to inherit the family business and enjoyed spending time at the shop with his father. But the attack impacted him psychologically and left him anxious and afraid, he said. He dropped out of school and had trouble holding down jobs, according to the Tribune.
Covington's defense had claimed that this was not a racially motivated attack because Covington was targeting the Mexican mafia — who he believed had killed his daughter — and not Mexicans in general. 
The jury heard from Covington's ex-wife, Mary Orozco, who identifies as Hispanic and had four children from previous relationships whose fathers were from Mexico. She said Covington doted on all of them, according to the Tribune.
But prosecutors maintained that Covington's racial biases motivated the attack. They said he had been searching for Mexican men when he entered Lopez Tires, and he found them.
"This was a horrific act of hate-motivated violence and there is no place for it in our state or country," said U.S Attorney Trina A. Higgins for the District of Utah. "These victims are part of our community, and no one should ever have to fear for their safety because of their race or nationality."
As NBC News previously reported, Utah initially could not charge Covington with a hate crime as well as aggravated assault because the state's law limited hate crimes to misdemeanor assaults. But the attack on the Lopez family was among the incidents that spurred a change in the state's law.