David Bowie is dead. After a brutal 18-month-long battle with cancer, the always elegant, always interesting artist has left this earth. I'm not going to sugarcoat the loss of this man. David Bowie is dead, and there will never be another like him in our lifetime. Something major has ended and it should be recognized as such.
From respected journalists and artists to my friends on Facebook, the outpouring of appreciation for his work and wonder is very moving and personal.
He may have been born a Brit, but Bowie's Latino fans would beg to differ.
In spirit anyways, he made his way into our corners of the world like if he'd been there all his life. Transforming himself in our imaginations with a musical muscularity and ethereal fragility that is truly astonishing when you think about it.
Bowie transcended nationality and time. His lyrics celebrated the pain of being alive, the grace that accompanied a good loss, and the joy of abandoning societal limitations at any cost. An artist that relished in the mundane folly of being human from an alien perspective, I think he had so many Latino fans because his fluidity allowed him to indulge in all worlds.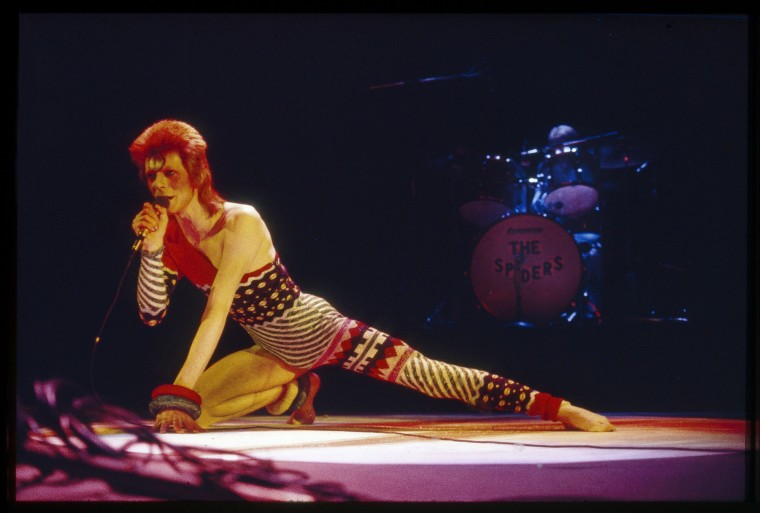 This was never more clear to me than when Brazilian Seu Jorge covered a few of his greatest hits in Life Aquatic. Even in a different language, the constant strumming of his guitar was nostalgic but the force of his passion made it unrelentingly hopeful. Very Latino indeed.
Ultimately, David Bowie spoke to the naked yearning we all feel at some point in our lives and added a dash of glitter and glam to our greatest fears. His most colorful personas never betrayed his profound depth. And with all that he made us dance.
By fearless indulging in our vulnerabilities, he gave us a way to be more ourselves. He made it all right to be undefinable, to defy a categorization and live individually together. Making our every day that much more interesting because at the very least, in our most freak feeling, alienating moments, we knew weren't alone in space. We had Ziggy Stardust to lead the way.