Growing up, conversations surrounding identity always frustrated me. The seemingly simple question, "Where are you from?,"—¿De dónde eres?"—always morphed into an abbreviated history lesson where I was required to explain how I could possibly have a popular Spanish last name coupled with brown skin and tightly coiled, kinky pelo, or hair. It's the same question that left me scrambling in my pre-teen years to create an alternative identity, one that the inquirer could understand. I was too self-conscious to correct his or her assumptions about Black Latino existence.
I don't speak Spanish fluently, which complicates things. Not too out of the norm for a Latino American who was raised to speak English first and where a language known as Garifuna, not Spanish, was spoken daily. My parents, both immigrants to the United States, are Honduran— Garifuna, to be exact. The legacy didn't miss my household: Saturday mornings were spent preparing and devouring machuca (a traditional Garifuna meal made with mashed plantains, usually served with either coconut, fish/seafood, or chicken soup); punta (a style of Garifuna music and dance) was played at every gathering, and stories were told of how the Garinagu escaped shipwrecked slave vessels off the coast of St. Vincent, settling ultimately in coastal communities in Honduras, Guatemala, Nicaragua and Belize.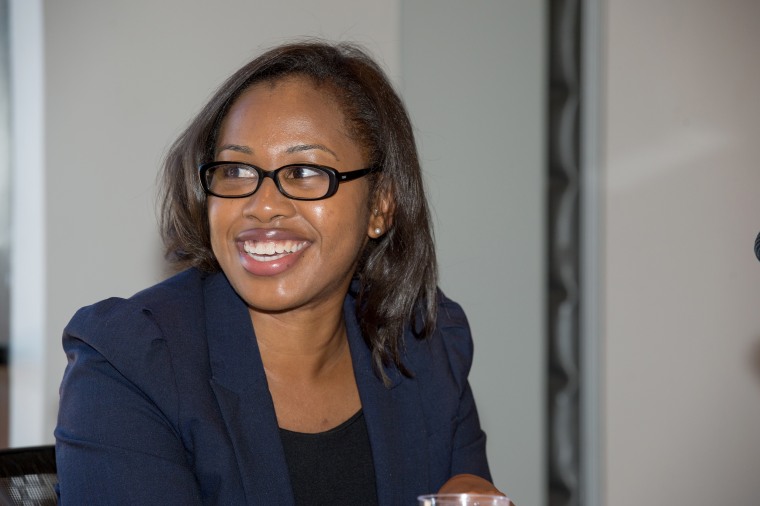 Despite the strong sense of Garifuna pride, I was straddling two worlds: the one where my family came from and where society defined Latino or Hispanic identity. Both terms are often used interchangeably. But where did Black Latinos (Blatinos), Latinegros, Afro-Latinos and Afro-Descendants fit into this space?
With a diverse community of roughly 54 million Latinos in America who trace their heritage to more than 20 Spanish-speaking nations globally, one term isn't going to suffice. While Latino is often the preferred description, according to the Pew Research Center, many Latinos identify with their country of origin or hyphenate their nationality to represent both cultures.
I choose to identify as Afro-Latina. And when the conversation gets deeper, I gladly mention my Garifuna roots by way of Honduras, and that I was born here in the States. Of course, some may have follow-up questions: like " You're Black and Latino?" (No, Black Latino—they're not mutually exclusive.)
It took a 2008 study abroad experience in Paris, France, where my classmates and I examined Black culture in "The City of Light" for me to fully grasp the complexities of identity and settle upon the term Afro-Latina. As I delved deeper into the lives of writer and civil rights activist James Baldwin, author Richard Wright and international superstar Josephine Baker - among many others - I peeled back the layers of my own identity. Most importantly, I embraced Afro-Latinidad.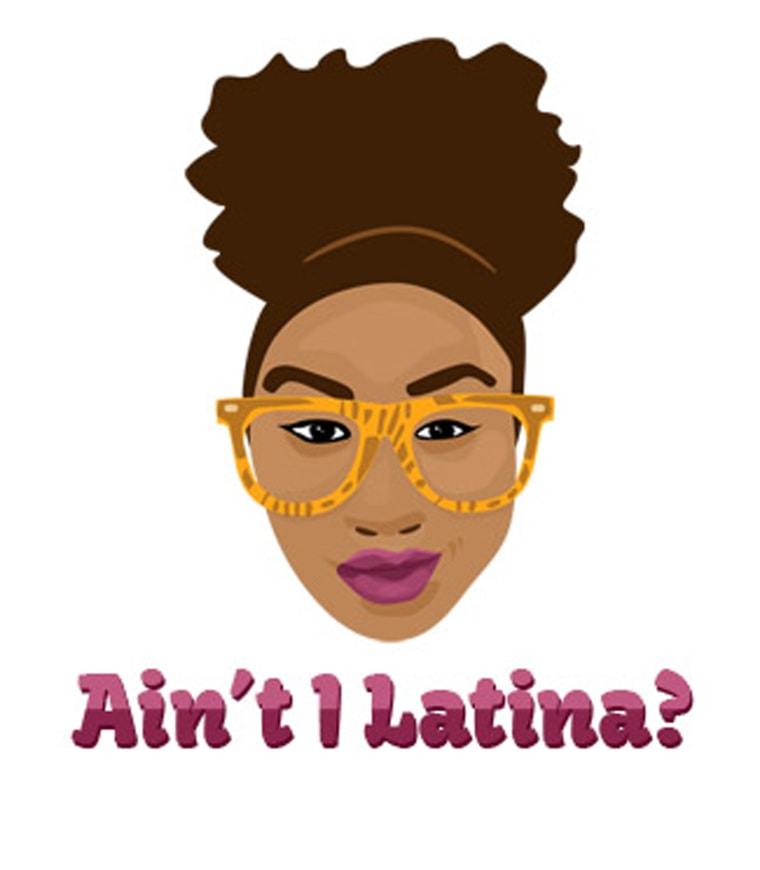 Despite the lack of Afro-Latina representation in media, trailblazers like singers Celia Cruz and La Lupe, activists Dr. Marta Moreno Vega and Yvette Modestin, and actresses Gina Torres and Lauren Velez have challenged the normative view of what it means to be Latina. Their work and efforts haven't gone unnoticed, sparking honest discourse and Afro-Latina empowerment across the web. Afro-Latinas such as Carolina Contreras, founder of the popular blog Miss Rizos; Zahira Kelly, widely known as Bad Dominicana, and duo Raquel Dailey-Parham and Rebecca Dailey-Wooley of Boriqua Chicks are reclaiming our narrative, using new media platforms to ensure afro-descendientes have a voice and seat at the table.
As a journalist in my 20s, I just couldn't shake the childhood longing to see myself more represented, whether it was on Latina or People en Español or networks like Univision and Telemundo. Magazines were an outlet for me, and while I read a bevy of glossies—Essence, Vibe, Vogue and Time were a few of my favorites—I wasn't 100% represented.
Quite frankly, I was tired of waiting. I wanted to showcase how diverse Latinas are, and celebrate and embrace Afro-Latinas wholeheartedly. Ain't I Latina? was born. Through the blog I created, I write articles on everyday Afro-Latinas who are excelling in their respective industries, as well as my own experiences in relation to my interests, culture and identity. The site has featured entrepreneurs, fashion designers, authors and media professionals, to name a few. The movement continues to grow as the platform expands to host more events, run more original video interviews and connect more Afro-Latinas.
It excites me that the table is growing. And I look forward to the opportunities presented to the next generation of Latinos, especially knowing that they can find a space that embraces them and their story.