It may come as a surprise to some, but Cinco de Mayo is considered a minor holiday in Mexico. And in the U.S., its historical and cultural significance has pretty much been drowned in shots of José Cuervo and frothy margaritas.
There is one city, though, that really takes its Cinco de Mayo seriously - so seriously their festival's URL is cincodemayo.org: Portland, Oregon. For the last 30 years, the city's Annual Cinco de Mayo Fiesta, which kicked off Saturday, May 3rd, has attracted thousands of visitors.
The crowds can savor authentic Mexican cuisine, buy handmade products from Mexican artisans, watch some popular "Lucha Libre" wrestlers and listen to a real mariachi concert by Ramon "The King of the Accordion" Ayala.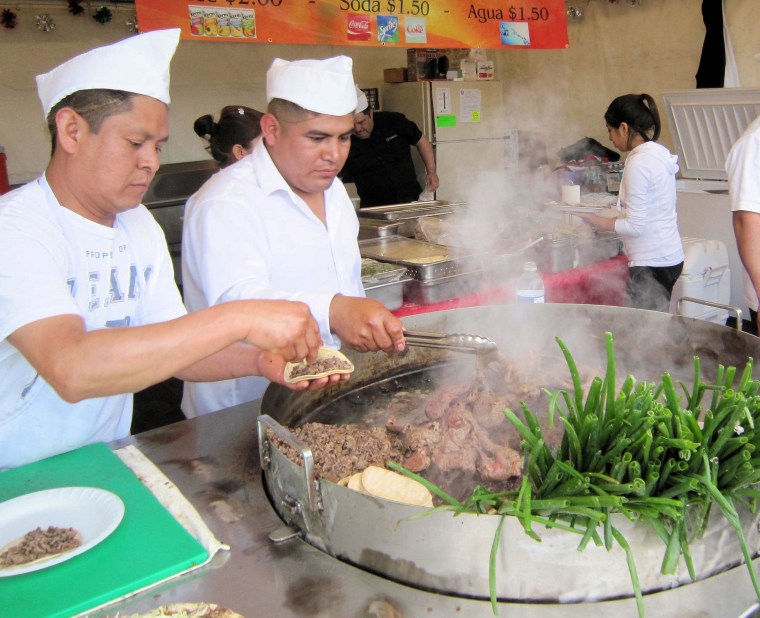 But the most "touching" part of the festival, according to one of its founders Stephanie Lamberson, is the naturalization ceremony that takes place Monday, May 5th. Portland's Mayor Charlie Hales will be there to welcome the city's newest citizens, who come from all corners of the world.
"That's something that's really special and it's such a nice and sentimental ceremony," said Lamberson.
So how did Portland, Oregon end up synonymous with Cinco de Mayo?
It all goes back to 1983, the year that the Portland Guadalajara Sister City Association (PGSCA) was launched. The volunteer-run organization works on international grassroots and community initiatives that benefit Portland and its sister city of Guadalajara, Mexico.
Over the last 30 years, the PGSCA has organized medical donations for Guadalajara's AIDS ministry, sponsored a Guadalajara youth softball team and contributed to a fund so Portland's Department of Environmental Services could assist Guadalajara's recovery efforts after a 1993 gas explosion.
Cinco de Mayo was not widely celebrated at that time. But PGSCA board members, many of them Latino, felt that putting on a celebration would not only raise money for their projects, but would also be a good opportunity for homesick residents of Mexican descent to see some of their culture in Portland.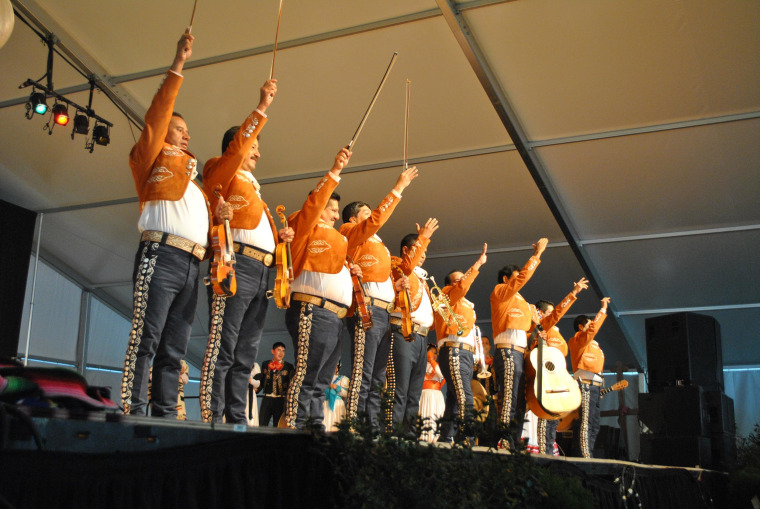 "It was fun to bring something new to the people of Portland and to share the rich culture of Mexico and what Latinos have to offer, said Lamberson.
Portland has a longer history with Mexico than many would assume. Anthropologist Lynn Stephen, a professor and director of the Center for Latino/a and Latin American Studies at the University of Oregon, points out that in many places in the state, Spanish was spoken before English.
"I always start with reminding people that for a period of time during independent Mexico, Oregon was on the border," says Lynn.
During the colonial period of the United States, Oregon was populated by many native Mexicans, as well as Spaniards, Peruvians and those from other Hispanic countries. According to Stephen, much of that history is "overlooked" in the state in favor of anecdotes about the exploration of Lewis and Clark and the Oregon Trail.
Hundreds of years later, the 2010 Census showed that in the previous decade, Oregon's Hispanic population had grown five times faster than any other demographic in the state. Latinos now comprise 12 percent of Oregon's population.
For the organizers, the success of their three-day festival is another indicator of Oregon's changing diversity. While many might not even know Cinco de Mayo's history - it commemorates the 1862 Battle of Puebla when Mexican soldiers defeated French troops - Portland resident and PGSCA Board of Director Shaun Garcia says the holiday has unified the city's residents, even its diverse Hispanics.
"Although [Cinco de Mayo] represents a Mexican event in history, the Latino community at large has embraced this celebration," said Garcia.