TOKYO — A U.S. naval base in western Japan was locked down Thursday amid reports of gunfire.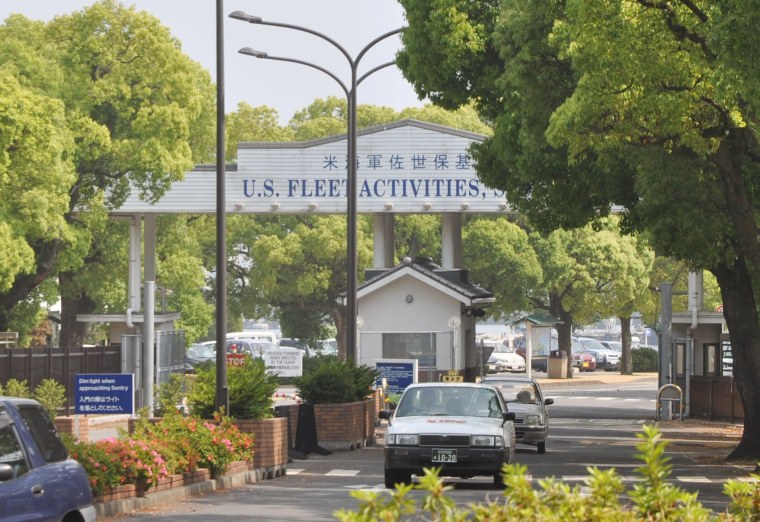 Security personnel evacuated a building at CFAS Sasebo, which is located 614 miles west of Tokyo.
"THIS IS NOT A DRILL— CFAS is on lock down. Everyone on main base needs to shelter in place immediately!!! Please stay calm and we will update you as we receive more information," a Facebook post read.
A switchboard operator at the base later confirmed the lockdown to NBC News.
The all-clear was given an hour later after no evidence of shots being fired or an active shooter could be found. No injuries were reported.