Good morning, NBC News readers.
The fallout from the death of Jeffrey Epstein continues make headines, as officials vow that the investigation into his alleged crimes will continue. We've also got the latest on new "red flag" gun laws and why the U.S. may be in a new arms race with Russia.
Here's what we're looking at this morning.
---
FBI agents swarm Jeffrey Epstein's private island in search for clues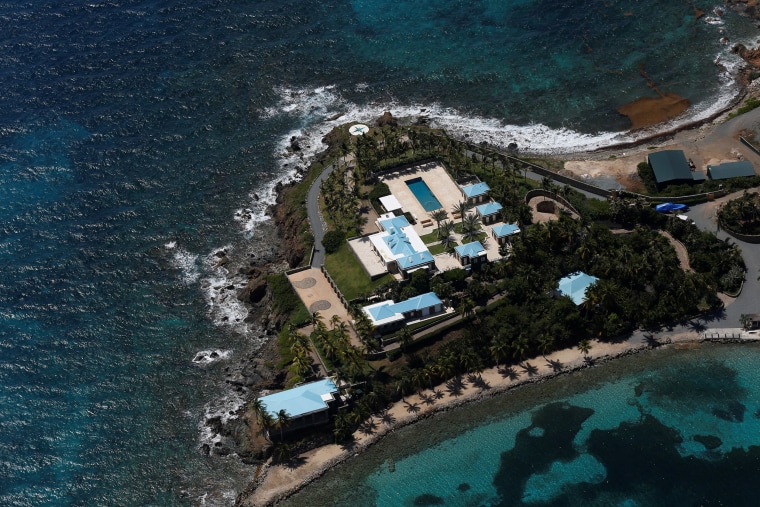 Federal agents and investigators are continuing the investigation into an alleged sex trafficking ring run by millionaire financier Jeffrey Epstein, despite his death on Saturday.
FBI agents were pictured raiding a property on Epstein's private island in the Caribbean, Little St James, on Monday.
The raid came 48 hours after Epstein was found dead in a federal jail cell in Manhattan in an apparent suicide, although the official cause of death is pending.
Attorney General William Barr said at a press conference on Monday that the investigation would continue and said there were "serious irregularities" at the jail where Epstein was held.
This article sheds some light on the legal road map ahead for Epstein's alleged victims.
---
New 'red flag' gun laws designed to stop tragedies 'before it's too late'
Legislation making its way through the Senate will not only help reduce the number of mass shootings but could also help prevent suicides, which represent about 60 percent of all gun-related deaths in the U.S, according to its backers.
Sens. Lindsey Graham, R-S.C., and Richard Blumenthal, D-Conn., are working on a bill to encourage states to implement "red flag" laws that would allow law enforcement to temporarily seize guns from people found to be a danger to themselves or to others.
"My goal is to have a system that can identify truly a person about to blow, and do something about it before it's too late," Graham said.
---
Highway patrol officer shot dead in gunbattle following traffic stop in California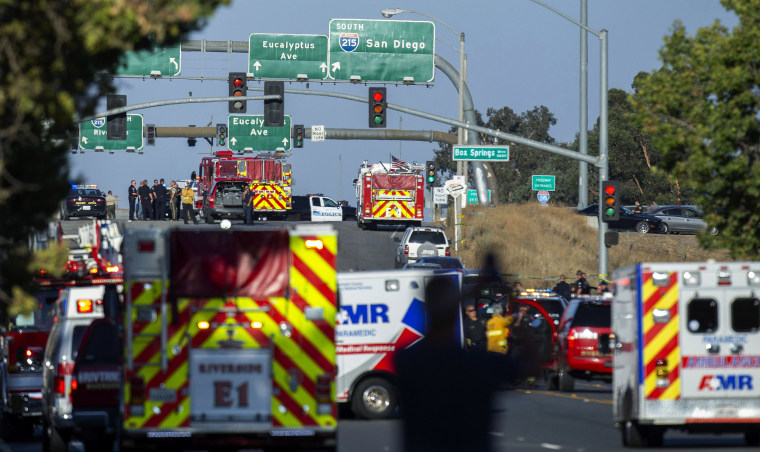 A highway patrol officer was killed and two other officers injured after a traffic stop in Riverside, California turned into a gunbattle Monday.
The officer who was killed stopped a truck and was shot, but was able to call for backup. He later died of his injuries after being airlifted to a hospital. The suspect also died from gunshot wounds.
Another wounded officer remains in a critical condition, while the third suffered only minor injuries.
Riverside Police Chief Sergio Diaz said at a news conference Monday night: "It was a long and horrific gunbattle."
---
Russian nuclear missile tests hint at wider goal of beating U.S. defenses, analysts warn
Russia is testing dangerous military technology in an attempt to beat U.S. missile defense systems, according to experts reacting to a explosion thought to be a Russian nuclear-powered missile test last week.
Five scientists were killed and radiation spiked in a nearby city following the blast at an offshore platform in the Russian Arctic last Thursday.
"We're kind of stumbling or drifting into this arms race with the Russians," said Jeffrey Lewis, a nuclear expert at the James Martin Center for Nonproliferation Studies at the Middlebury Institute of International Studies.
---
Want to receive the Morning Rundown in your inbox? Sign up here.
---
Plus
---
THINK about it
Jeffrey Epstein's death will slow the process of determining the truth of his alleged crimes, but that doesn't mean it shouldn't happen, argues Andrea Powell, founder and executive director, Karana Rising.
"Many questions still remain about what happened in this case. But what is perfectly clear is that this should not — this cannot — be the end, " she writes.
---
Science + Tech = MACH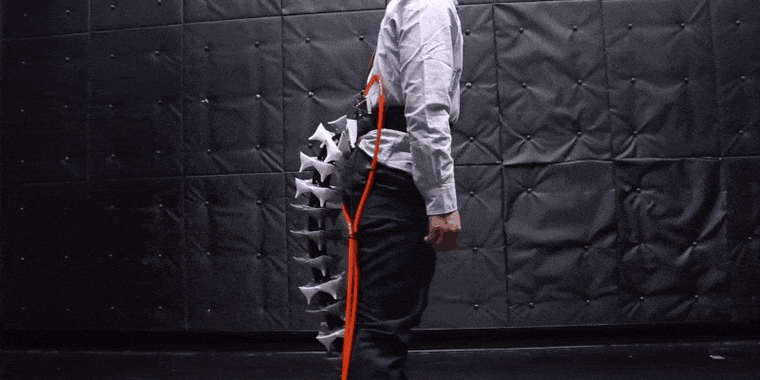 Evolution gave human ancestors big brains and the ability to walk on two legs — but it took away their tails.
Now, designers in Japan are looking to give them back.
A team at Keio University in Tokyo has created a "robot tail" worn at the waist that they say could help steady people with balance problems, and provide an extra margin of safety for construction workers and other physical laborers working in precarious or physically challenging environments.
---
Quote of the day
"Every single person in the Justice Department — from your Main Justice headquarters staff all the way to the night-shift jailer — knew that this man was a suicide risk."
— Sen. Ben Sasse, R-Neb., in a letter to Attorney General William Barr
---
One cute thing
There are two new, proud dads at Berlin Zoo. A pair of male king penguins have adopted an egg that had been abandoned by its mother.
Skipper and Ping, both 10, had previously shown their nurturing sides by trying to hatch stones and fish, a spokesperson for the zoo said.
"We just had to put it in front of one of the males. He immediately knew what to do. This is the first time we have tried to have a same-sex penguin couple incubate an egg," keeper Norbert Zahmel said.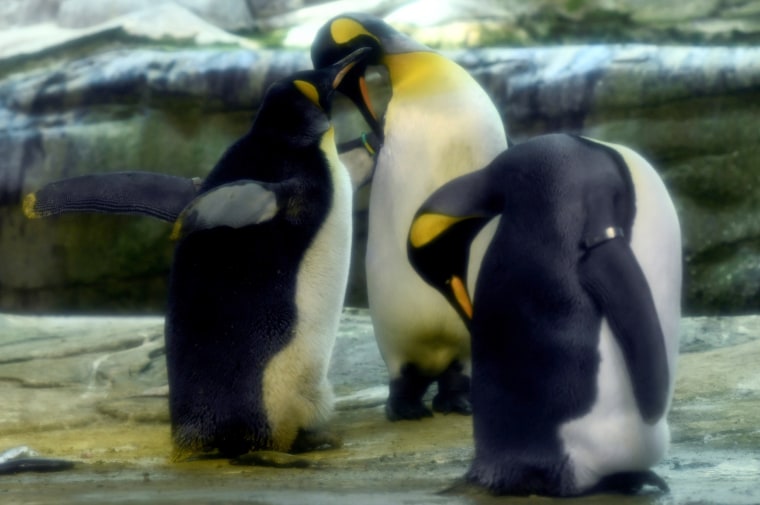 ---
Thanks for reading the Morning Rundown.
If you have any comments — likes, dislikes — drop me an email at: patrick.smith@nbcuni.com.If you'd like the Morning Rundown in your inbox every weekday, you can sign up here.
Thanks, Patrick Smith