Good morning, NBC News readers.
Richmond, Virginia, braces for a potentially explosive gun rights rally, Prince Harry opens up about his royal split and Super Bowl LIV is set.
Here's what we're watching this morning as the country takes a day to remember the legacy of the civil rights leader Martin Luther King Jr.
---
'We're terrified': Richmond residents brace for gun rights rally
As gun rights activists, white nationalists and militia groups prepare to rally in Virginia's capital on Monday to protest proposed gun control laws, residents are praying it won't be a repeat of the violent 2017 rally in Charlottesville that ended in a woman's death.
So what's going on? Every year on Martin Luther King Jr. Day, the Virginia Citizens Defense League holds a "Lobby Day" event at the Capitol to advocate for gun rights.
The demonstration usually attracts a few hundred attendees. But this year's event is expected to swell because the Democratic-controlled Legislature is proposing several gun control measures, some of which would limit handgun purchases and require background checks.
The Defense League says it wants a "peaceful event," but law enforcement, the governor and residents fear that violence will erupt as white nationalists and far-right militias from throughout the country are expected to attend. Here's what you need to know before the demonstration.
What is the alleged white supremacist group "The Base"? On Thursday, three members of a neo-Nazi group called The Base, which advocates for a white ethno-state, were arrested on the East Coast. Law enforcement officials said they had been planning to attend the rally.
The decentralized neo-Nazi movement has chapters across the U.S. and the world.
Here's more about the group that experts say should be taken seriously.
---
Trump forced to take a back seat in his impeachment defense as Senate trial begins
With his impeachment trial set to begin in earnest on Tuesday, President Donald Trump — who has often said he views himself as his own best spokesman — will have no choice but to watch along with the rest of the public.
Trump will be handing over the reins for one of the most crucial moments of his presidency to a team of his staunchest cable TV legal defenders, including former independent counsel Ken Starr and famed defense lawyer Alan Dershowitz.
But while Trump won't have a visible role in the trial, he isn't expected to sit idly by, and his allies expect that the public relations battle will go well beyond what happens in the Senate chamber.
Over the weekend, Dershowitz, whose past clients include financier Jeffrey Epstein, Harvey Weinstein and O.J. Simpson, said Sunday that Trump should not be removed from office even if he is guilty of everything the House has accused him of in its articles of impeachment.
Meantime, former Vice President Joe Biden's campaign issued a pre-emptive PR strike before the trial even gets started.
His campaign sent out an unusual open memo to the media warning against disinformation pushed by the president and his defenders during the Senate trial.
And in an interview with NBC's "TODAY" show, former New York City Mayor Michael Bloomberg said he would vote to convict President Donald Trump if he were a senator.
---
Game on! The Superbowl is set.
The Kansas City Chiefs will take on the San Francisco 49ers in the Super Bowl after they dominated their respective conference championship games on Sunday.
The 49ers bulldozed the Green Bay Packers behind running back Raheem Mostert to claim the NFC championship, 37-20.
The Chiefs ended a 50-year Super Bowl drought when they took down the Tennessee Titans in the AFC championship game, 35-24.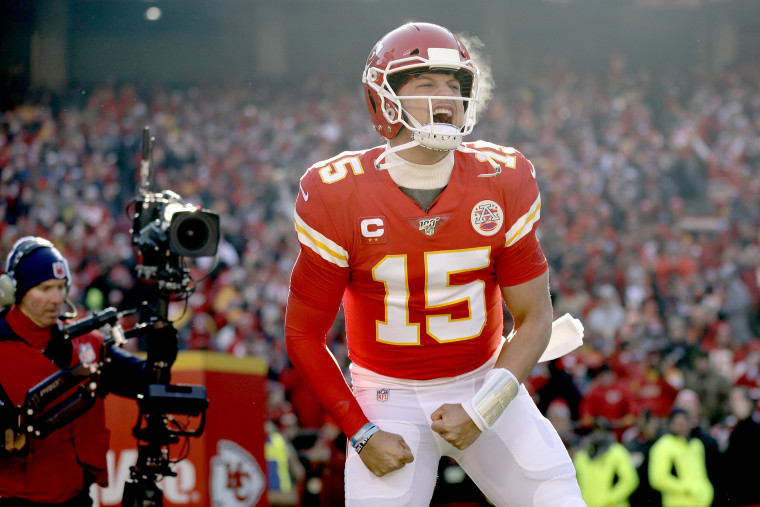 ---
Harry says he and Meghan 'had no option' but to 'step back' from the royal family
Speaking publicly for the first time since the details of his new arrangement within the royal family were announced, Prince Harry said Sunday that he and his wife, Meghan, had "no other option" but to step back from their roles as senior members of the British royal family.
In a speech during a charity event, the Duke of Sussex said he and Meghan had hoped to continue serving the royal family without public funding.
"Unfortunately, that wasn't possible," he said. "I've accepted this, knowing that it doesn't change who I am or how committed I am."
Harry and Meghan will no longer use "royal highness" titles and won't receive public money for their royal duties, Buckingham Palace said Saturday.
---
Want to receive the Morning Rundown in your inbox? Sign up here.
---
Plus
---
THINK about it
GOP senators are terrified by impeachment — and Trump's counting on it, administration critics George Conway and Reed Galen write in an opinion piece.
---
Live BETTER
Have a ski trip planned this winter? Here's how to prep your body so you can enjoy it — and not hobble around the next day.
---
Quote of the day
"I have a dream that my four little children will one day live in a nation where they will not be judged by the color of their skin but by the content of their character."
— Rev. Martin Luther King, Jr.'s "I Have a Dream" speech delivered during the March on Washington in 1963.
---
One fun thing
"Parasite" has infected this year's award season.
Bong Joon Ho's Korean class satire became the first foreign language film to take top honors from the Screen Actors Guild on Sunday, setting itself up as a legitimate best picture contender to the front-runner "1917" at next month's Academy Awards.
But for some viewers, the SAG Awards were most notable for the seeming reunion of Brad Pitt and Jennifer Aniston.
The ex-spouses each took home awards and celebrated the other's wins.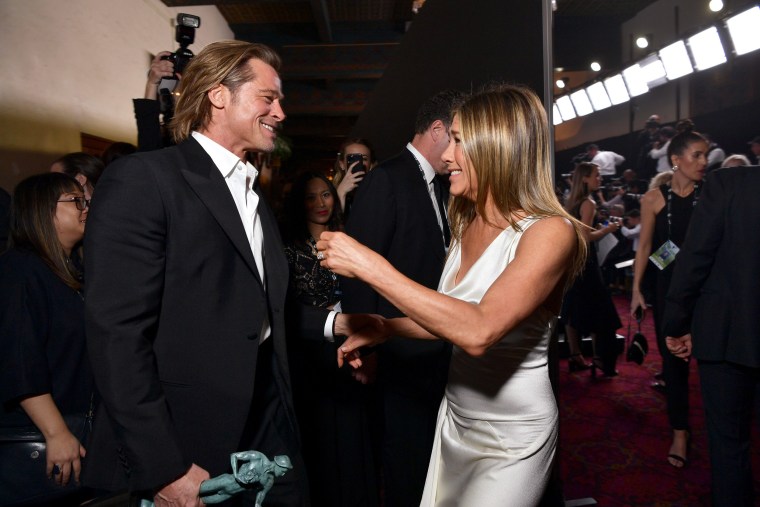 ---
Thanks for reading the Morning Rundown.
If you have any comments — likes, dislikes — drop me an email at: petra@nbcuni.com
If you'd like to receive this newsletter Monday to Friday, please sign up here.
Thanks, Petra