Good morning, NBC News readers.
President Donald Trump has arrived in the U.K. to begin a three-day state visit that is sure to be full of pomp — and protest.
Here's what we're watching today.
---
Trump arrives in U.K. for state visit
The famous "special relationship" between the U.S. and Britain will be on display — and tested during Trump's three-day visit. Even before his arrival on British shores, the president created several diplomatic headaches for his hosts.
He waded into British domestic politics by endorsing nationalist-leaning former London Mayor Boris Johnson in the race to replace Theresa May as prime minister and called Meghan Markle, Duchess of Sussex, "nasty" during an interview with a British newspaper.
The president denied insulting the American-born royal in that manner, despite an audio recording of it, but then used the same word to describe London's Mayor Sadiq Khan minutes before touching down.
But as NBC News' Jonathan Allen writes in an analysis, beleaguered Britain needs Trump and the U.S. relationship — and he knows it.
To that end, Trump and first lady Melania will receive the royal treatment today. He is expected to have lunch with Queen Elizabeth II at Buckingham Palace, tea with Prince Charles and then will be fêted by a state banquet back at the palace this evening.
But Britain's public isn't much for royal niceties. Along the way, Trump is expected to be met by protesters, including the baby Trump blimp and a massive demonstration on Tuesday.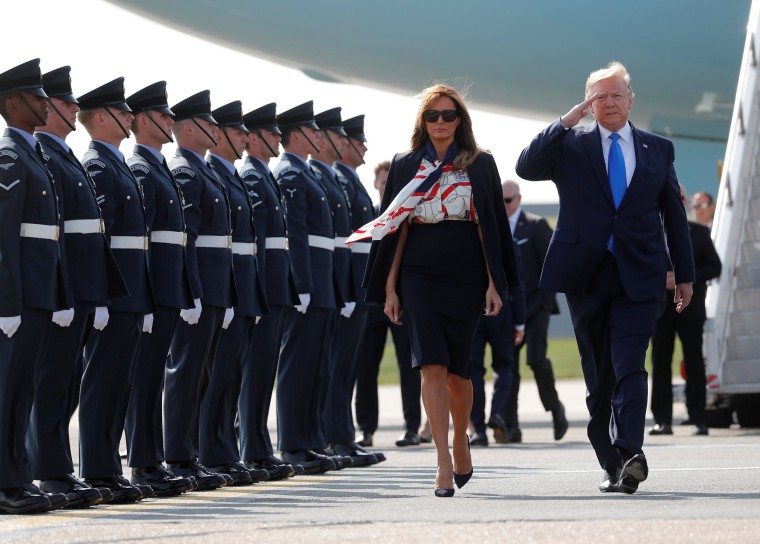 ---
Virginia Beach gunman resigned hours before shooting
The city engineer who killed 12 people in a shooting rampage at work had submitted his resignation letter earlier that day, a city official said Sunday.
DeWayne Craddock, who had worked with Virginia Beach's utilities department for 15 years, died in a gun battle with police.
Virginia Beach City Manager Dave Hansen said the city employees that were killed "leave a void that we will never be able to fill."
Meantime, acting White House Chief of Staff Mick Mulvaney argued that the Trump administration has taken steps to combat gun violence after the nation's latest mass shooting. But the government is "never going to protect everybody against everybody who is deranged," he said on "Meet the Press" on Sunday.
"Laws are not going to fix everything," he said.
---
Democrats fight abortion opponents — including those inside the party
The Democratic governor of Louisiana signed one of the strictest anti-abortion bills in the country into law — and the 2020 contenders have a lot to say about it.
Calling the move "dangerous," "draconian" and "outrageous," Democrats have come out swinging, even against one of their own.
---
He was in Normandy on D-Day. Now he's worried about Europe's future.
Seventy-five years after D-Day, the world is once again a troubling place to a former German soldier who was on the losing side of the operation that hastened the end of World War II.
Paul Golz, 95, has a clear memory of being on guard duty in the early morning hours of June 6, 1944 — and realizing the invasion was underway when the skies over the Normandy coast were illuminated by flares.
But as the leaders of the free world prepare to mark the 75th anniversary of D-Day, Golz said he fears a fraying of the alliances that were created in the wake of the war, alliances that brought peace and stability to Europe.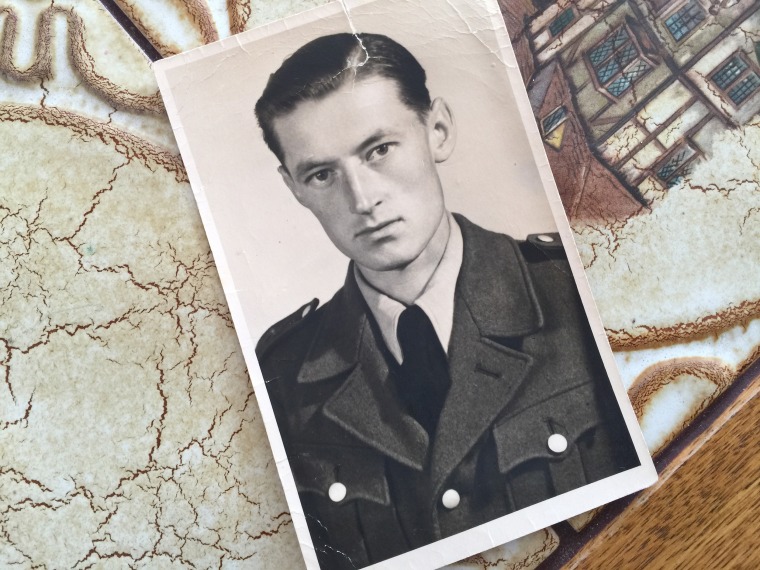 ---
Want to receive the Morning Rundown in your inbox? Sign up here.
---
Plus
Another one heads for the White House exit: Kevin Hassett, an architect of the Trump administration's immigration policy and a top economic adviser, is leaving.
---
THINK about it
Marie Kondo's advice to get rid of objects that don't "spark joy" threatens the cultural heritage of refugees, Thuy Dinh writes in an opinion column.
---
One fun thing
Comedian Bill Hader talked to Willie Geist about his time on "Saturday Night Live," playing the character Stefon and the success of the first two seasons of his show "Barry."
He also got a surprise visit from an NBC personality he famously impersonated: Dateline's Keith Morrison. See the funny meeting of the minds.
---
Thanks for reading the Morning Rundown.
And thanks to Patrick Smith for taking the reins last week.
If you have any comments — likes, dislikes — drop me an email at: petra@nbcuni.com If you're a fan, please forward it to your family and friends. They can sign-up here.
Thanks, Petra