Good morning, NBC News readers.
Assessing President Donald Trump's immigration proposal, a radical change to college admissions and some sad news for Grumpy Cat lovers.
Here's what we're watching today.
---
Why Trump's plan for a civics test could end up excluding highly skilled immigrants
Trump's sweeping immigration proposal announced Thursday includes a civics test to earn entry, a measure that experts said was highly unusual and could exclude some high-skilled applicants from entering the country.
"This test is at best unnecessary and could screen out some very skilled, ambitious immigrants who are ready to be productive in America," one immigration expert said.
Meantime, Trump's declaration of a national emergency to divert about $6 billion from the Pentagon's budget for a border wall will face its first legal test in a federal courtroom Friday.
In a news analysis, NBC News' Jonathan Allen writes that Trump's new immigration proposal is all about 2020 — and a rare play for the middle of the electorate.
---
Flynn told Mueller that people tied to Trump and Congress tried to obstruct probe
Former national security adviser Michael Flynn told investigators that people linked to the Trump administration and Congress reached out to him in an effort to interfere in the Russia probe, according to newly unredacted court papers.
The communications could have "affected both his willingness to cooperate and the completeness of that cooperation," special counsel Robert Mueller wrote in the filings.
Flynn even provided a voicemail recording of one such communication, the court papers say.
---
Are you still open? Alabama abortion clinic flooded with calls
The phones began ringing off the hook at POWER House, Montgomery's only abortion clinic, not long after the Alabama governor signed a bill that would ban nearly all such procedures in the state, including in cases of rape and incest.
The desperate women calling all wanted to know the same thing.
"They're asking, 'Can we still come in? Are you still open?'" volunteer Bianca Cameron-Schwiesow said. "They're in a panic and they're scared."
The clinic has reassured the women that they are still open— at least for the next six months.
---
SATs try to level the playing field with 'adversity score'
The SAT exam, used by a majority of colleges to grant entrance, will be adding an "adversity score" to the test that will take into account a student's socioeconomic background in an effort to help colleges take a more rounded approach in the admissions process.
It will take into consideration a student's neighborhood, family and school, and then assign the student a number based on those factors.
The addition of the new metric has sparked discussion among educators and comes amid a larger national debate on the ethics of college admissions after the recent scandal including celebrities like the actress Felicity Huffman.
---
The Week in Pictures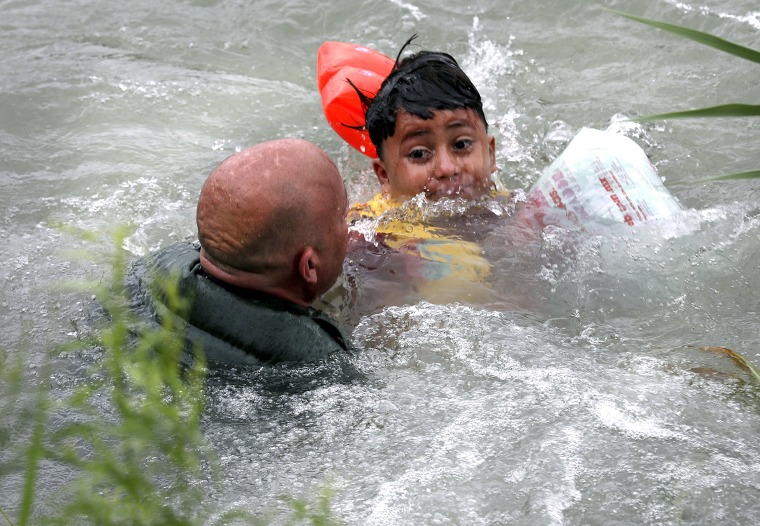 See more of the most compelling images from the last week here.
---
Want to receive the Morning Rundown in your inbox? Sign up here.
---
Plus
---
THINK about it
"The Big Bang Theory" outlived the critics and haters — and got the last laugh, critic Noah Berlatsky writes in an opinion piece.
---
One fun thing
Some climate-conscious voters in the European Union believe it's time for the next generation to have a voice.
Jim Platt, a Briton who now lives in the Netherlands, launched a campaign last month encouraging people to give their grandchildren a say in next week's European Parliament elections.
"Any vote I make I don't have to live with the consequences of," Platt, 79, said in a video with his granddaughter posted online.
"The voice of young people needs to be heard," Platt told NBC News.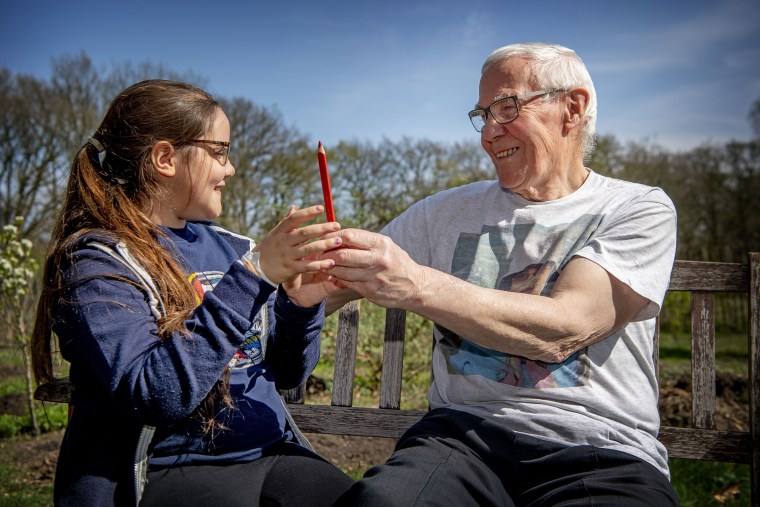 ---
Thanks for reading the Morning Rundown.
If you have any comments — likes, dislikes — drop me an email at: petra@nbcuni.com
If you'd like to receive the Morning Rundown in your inbox Monday to Friday, please sign up here.
Thanks, Petra