Legendary jazz singer Al Jarreau died early Sunday morning two weeks after being hospitalized due to exhaustion and later cancelling his 2017 tour. He was 76.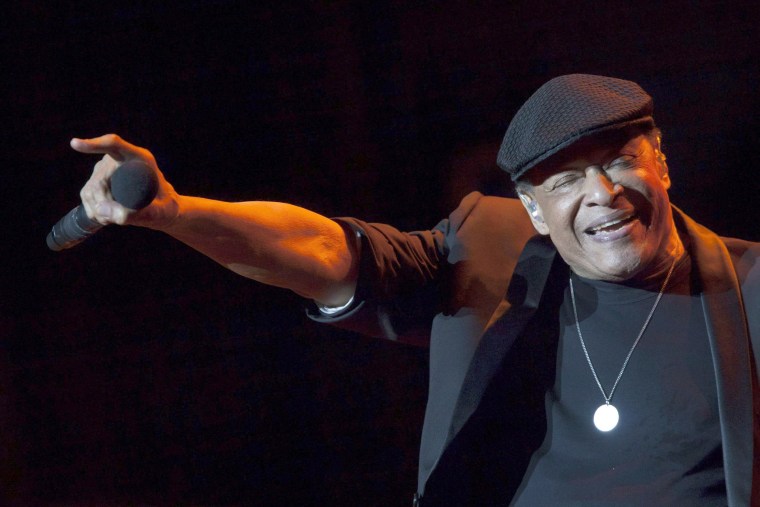 Jarreau, who was surrounded by friends and family in the hospital, was a seven-time Grammy winner best known for hits like "We're in This Love Together," "Breakin' Away" and the theme song to the TV show "Moonlighting."
A statement made on the singer's website reads, "[Jarreau's] 2nd priority in life was music... His 1st priority, far ahead of the other, was healing or comforting anyone in need. Whether it was emotional pain, or physical discomfort, or any other cause of suffering, he needed to put our minds at ease and our hearts at rest. Song was just his tool for making that happen."
The cause of death is not known at this time. Jarreau was scheduled to perform in Illinois in late February but sent an email to fans on Friday saying his medical team advised him to cancel his 2017 concert dates.
"With complete sorrow, Al Jarreau must retire from touring. He is thankful for his 50 years of traveling the world in ministry through music, and for everyone who shared this with him," a Feb. 8 statement said.
According to Billboard, Jarreau was the only vocalist in history to earn Grammy awards from three different categories: jazz, pop and R&B.
Growing up in Milwaukee as the son of a minister, Jarreau became interested in singing after joining the church choir. He planned to pursue social work and received a degree in psychology, but later decided to move to Los Angeles and become a jazz singer.
In April 2016, former President Barack Obama invited Jarreau to perform for an "International Jazz Day" concert at the White House along with artists such as Aretha Franklin and Sting.
Jarreau's family is asking that donations be made to the Wisconsin Foundation for School Music, which offers scholarships and music opportunities to students living in his home town of Milwaukee.