Ervin A. Johnson is a 27-year-old Chicago-based artist who uses photography and other creative techniques to inspire the healing of others.
Through his art, birthed from his own process of overcoming homophobia and self-hate, Johnson has set out to create a movement.
#InHonor, a body of work designed to honor those who have lost their lives to police brutality and racism in America, is Johnson's latest body of work. He describes it as a multi-faceted body of work that mixes photography and a painting technique he developed while a Master's student at the Savannah College of Art & Design.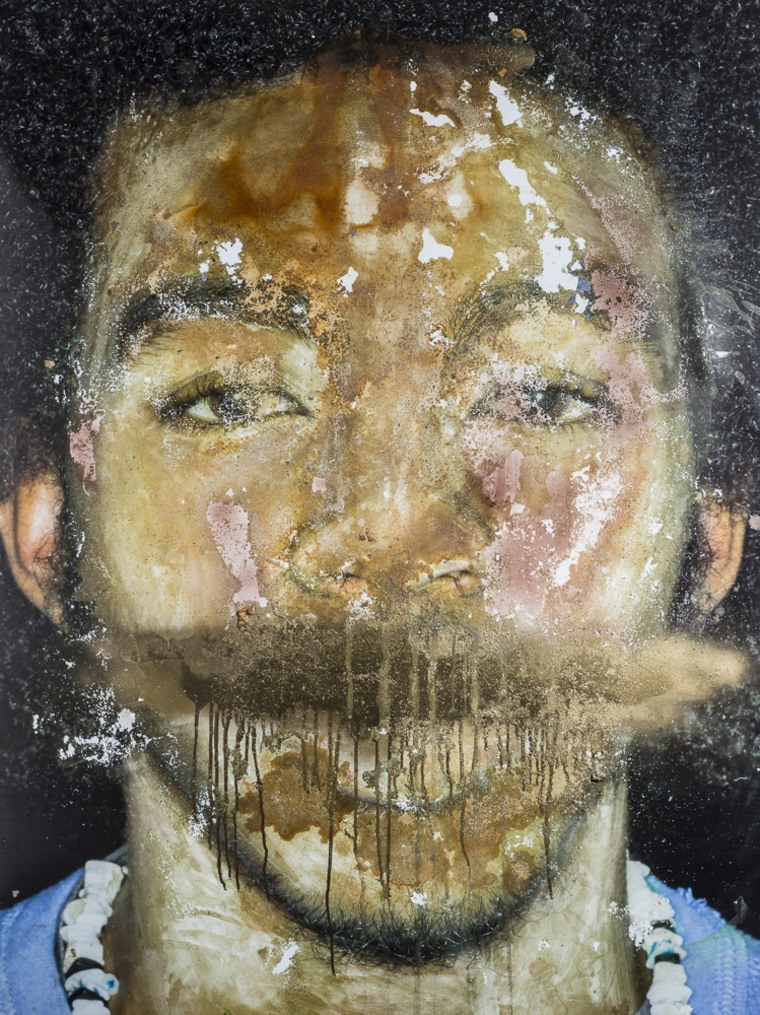 "#InHonor is a call to consciousness; a 21st century visual-spiritual sung in the cover of night, under a veil of stars," he said.
#InHonor is his contribution to the #BlackLivesMatter movement, years after realizing through creative expression that he as a black, gay, male also mattered and has power.
Johnson still remembers the very last time he stepped foot inside a church sanctuary.
Nearly four years had passed. Since then he'd embraced his identity as a black, gay man; obtained a Bachelors in Rhetoric from University of Illinois – Urbana Champaign; and settled into a successful relationship with another man.
When he was 18, he remembers sitting in the congregation of the Apostolic Church of God on Chicago's Southside.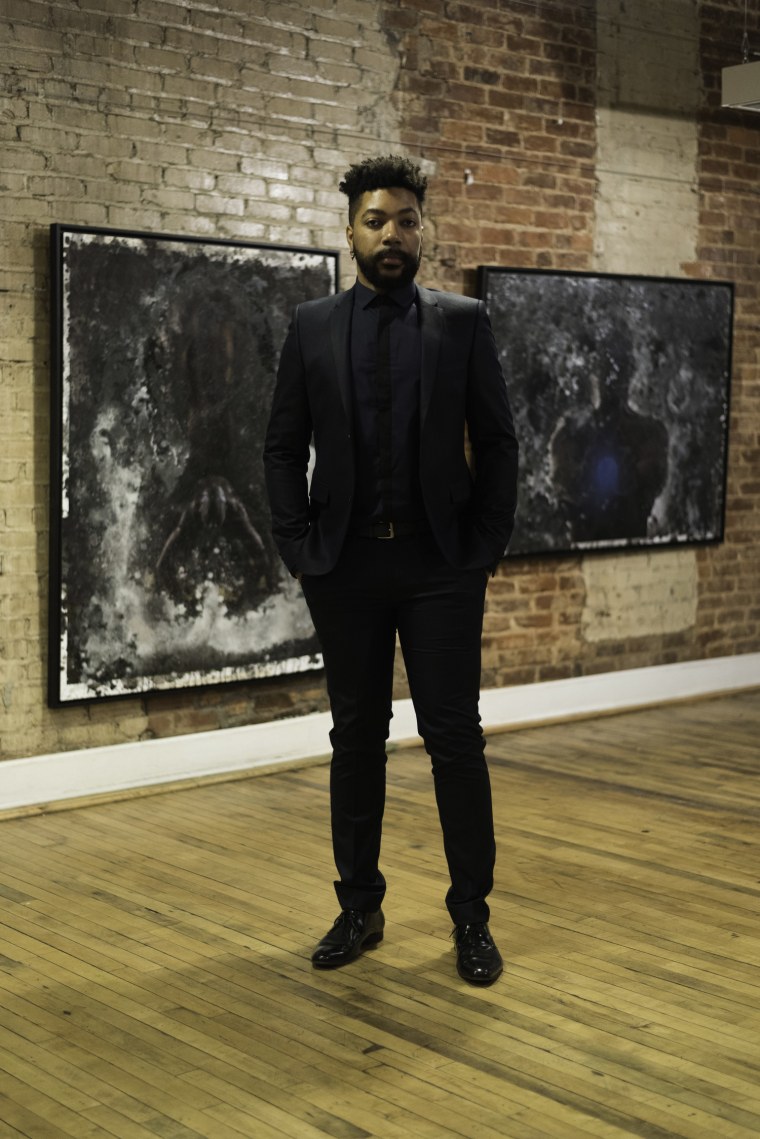 "The preacher began to discuss masculinity and seemed to focus on a very specific kind of idea of what a man was," but he did not fit the preacher's description, he said. "It hurt. I wondered, as I always did, if the issue was me? Was I wrong? I remember praying to be different, to not be gay."
He never went back. It took some persuading from his mother and sister this second time, some years later
They'd changed churches. Believing their new place of worship to be more progressive than before, they raved about their experiences there. They hoped their excessive prodding would convince Johnson to attend a Sunday morning worship service with them.
Hesitant, he tossed caution to the wind and caved under the pressure. With boyfriend in tow, he bravely crossed the sacred threshold.
Captured by the preacher's sermon and the service, Johnson remembers feeling caught off guard when the preacher declared homosexuality to be a burden of the black community.
"I remember it vividly. It was the first time I was deeply invested and present in church," he said. "It felt like a smack across the face."
The four of them slowly retreated to their seats while everyone else around him continued standing and applauding.
"I've never felt so heavy and ashamed."
It has taken some time to overcome the wounds of those two experiences, said Johnson, but he seems to have found the best solution – his art. But here is the thing; he had to find the avenue that was right for him because, as he put it, he was never really that artistic.
He knew he wanted to be an artist, but couldn't draw or paint. So he proclaimed himself a creative ("Not many Black people aspire to be creatives," he points out). And through his expression he found his healing.
His work became a place for him to explore. In the process he found his power.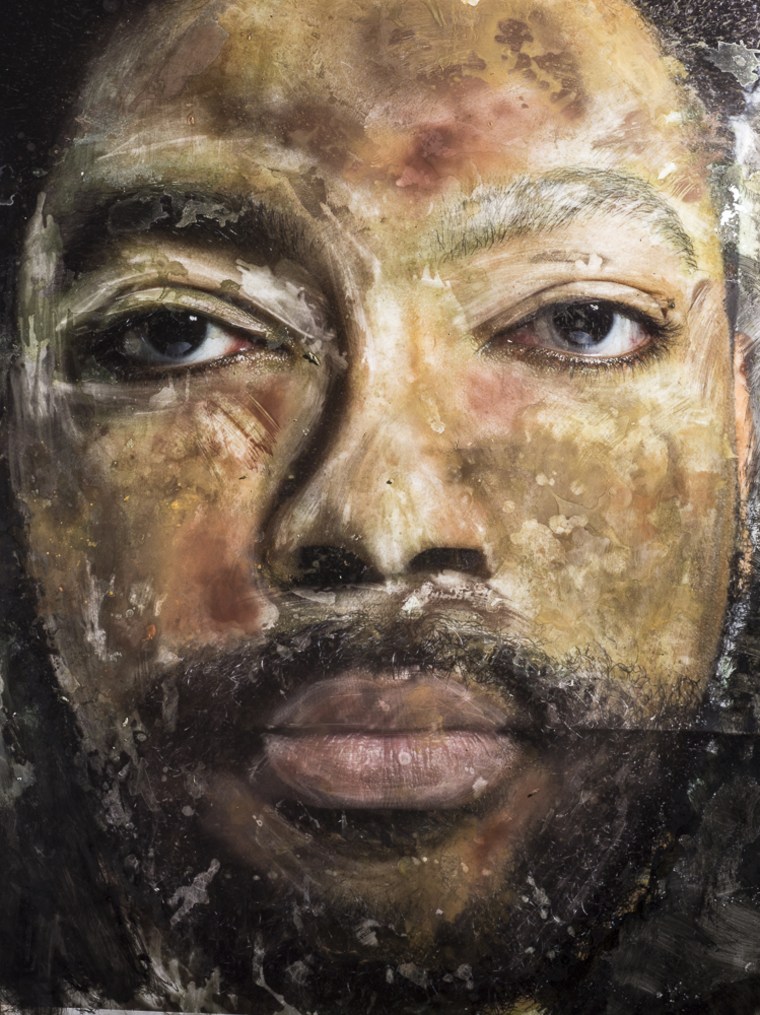 "All of my fine art is a self-exploration of what it means to exist as a gay black man. For so long I was told by so many people who I was, how to be, and how to become a certain type of black man," he states. "What's interesting is that I knew from a very young age I had no interest in becoming that person. The work has been the vehicle for self-discovery."
And now he has committed himself and his work to providing the same revelation for others – especially other black, gay men.
One of his bodies of work, "Project Genesis," is an original mythology loosely based off of several creation myths interwoven with his experience of coming out.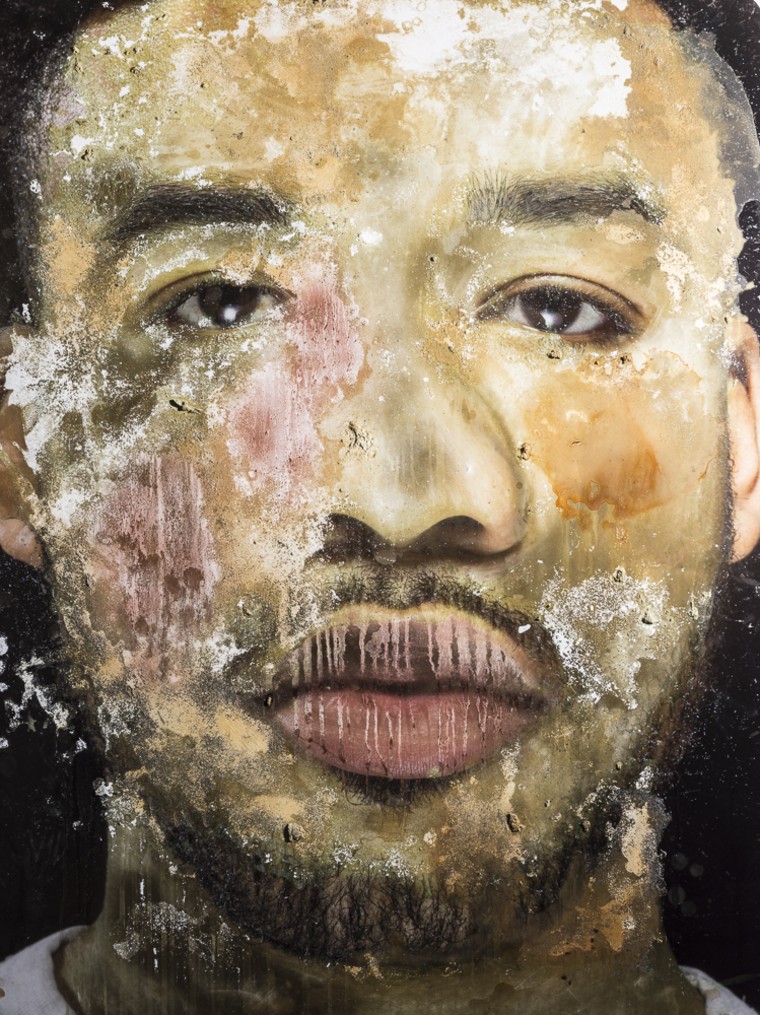 It was the result of his thesis work while at the SCAD, for which he obtained a MFA in Photography this year. Illustrated through photo-based mixed media, there are a few components to the work (i.e.. video, sacred text, hand made artifacts).
"The point is to renegotiate my origins and therefore the origins of the gay black man in general, creating for us a place of power," he said.
And then there is #InHonor – an effort he hopes through social media blasts and wheat pasting posters will birth an honest dialogue.
"It would be great to have reforms made within the police force," he said, "But more importantly I think I'm more concerned with black people uniting across America."
The wheat posters are currently available for download via his website, ervinajohnson.com.
"Post them around your city or in your home. Give them to your friends. Share them on social media using the hashtag #InHonor. Get people talking; spark some curiosity."