Black Lives Matter is much more than a hashtag to Ava DuVernay.
The award-winning "Selma" filmmaker says it's a distinct approach to life—and one that is personified in "Queen Sugar," her latest collaboration with media mogul Oprah Winfrey.
"We're in a Black Lives Matter moment and this is what black life looks like," says DuVernay of the original television drama series, which launches with a two-part premiere tonight at 10 p.m. ET/PT on Winfrey's OWN network. "Black lives matter and here are three black lives that you get to follow, get to become acquainted with and get to use as a mirror for all life. That's what 'Queen Sugar' is; made with a lot of love, a lot of heart and lot of intention."
By all accounts "Sugar" is off to a stellar start; ahead of the premiere OWN has already renewed the series for a second season. Adapted from a novel of the same name by Natalie Baszile, it chronicles the lives and loves of estranged siblings who unexpectedly inherit a sugarcane farm in Saint Josephine, Louisiana.
"When I read the book, I was attracted to the every day magnificence of this family," recalls DuVernay. "With every page, I enjoyed how they related to each other. There was nothing major going on, nothing wrong—just a family relating to each other in every day life."
RELATED: VIDEO: Oprah's Rule of Empowerment
The contemporary drama begins as Charley (Dawn-Lyen Gardner, "Unforgettable"), the wife and manager of a professional basketball star living an upscale Los Angeles lifestyle, returns to her family home—an 800-acre sugarcane farm—after her father suffers a stroke. There, she reunites with her estranged siblings Nova (Rutina Wesley, "True Blood"), a savvy journalist and activist; and Ralph Angel (Kofi Siriboe, "Awkward"), a formerly incarcerated young man raising his young son.
"Ava always reflects complexity in her work and 'Queen Sugar' is no exception," insists cast member Gardner. "She takes the epic of the every day and celebrates that magnificence and it was a joy to be a part of it. We want people to feel like these are characters that they can relate to."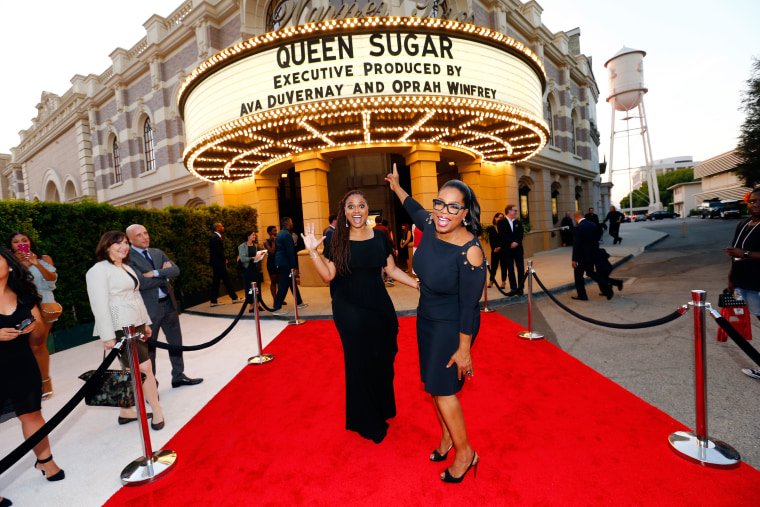 Along with strong characters that leap off the screen, DuVernay says she hopes that viewers are drawn to the visuals too.
"It's shot in a cinematic style, so you get 'a film' every week," she adds.
In signature style, Winfrey and DuVernay took great care in finding other ways to make the project a standout, including the fact that women (a list that also includes DuVernay) directed all of the first season's 13 episodes and tapping Grammy-nominated neo-soul artist Meshell Ndegeocello to lead the musical direction.
"There's a legacy of black television that has tried to articulate the black human experience and I'm just trying to follow in their footsteps." — Ava DuVernay
"I asked Oprah early on if she'd object to an all woman directorial team and she immediately loved the idea," says DuVernay. "This [series] was handmade by people of all colors and creeds, but I do think having an all woman directorial team adds something special. Women and people of color were involved in all facets of this project."
As for Ndegeocello's contribution, DuVernay says expect to be impressed: "She was phenomenal to work with. Her music is the soundscape for these pictures that we create. That plus the other artists we bring in, not neo-soul, but a lot of alternative black artists that you're not hearing on the radio, creates a really nice tapestry of sound that I think complements the pictures."
Wesley, best known for her portrayal of Tara Thorton on HBO's Southern vampire drama series, "True Blood," says DuVernay's decision to assemble a cast of various hues is also important.
"I hope that there are little girls out there watching and they see my character—this dark skinned woman with long dreads—and they see that she is beautiful and that she experiences love. It is so important to share that image with them and the world."
Dondre Whitfield, who plays family friend Remy Newell, says the male characters are also diverse.
"I think the series is an accurate depiction of men as a whole—you see men who are in pursuit of their male-hood and you also see men who are already deeply-entrenched in their male-hood. We want people to look at the series and feel like they're at a family reunion; like 'I know [a man like] him in my family.'"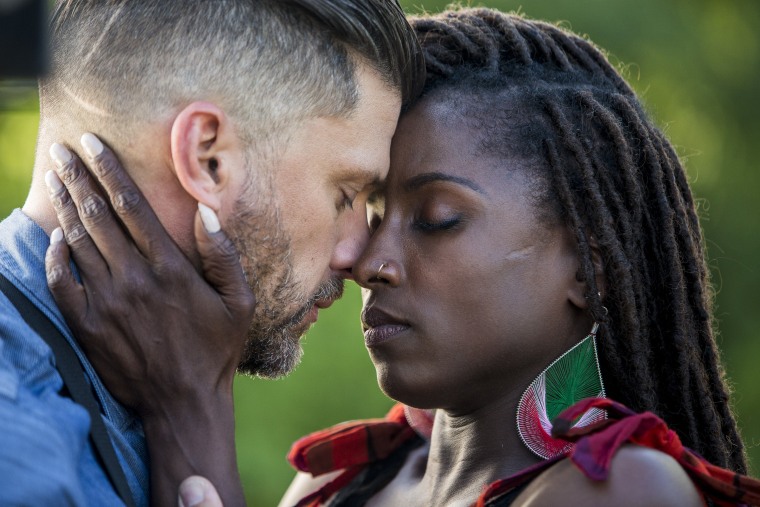 DuVernay, who is widely lauded for bringing a sense of humanity to her work, says ultimately she hopes viewers fall in love with the characters as their stories unfold each week. "Positive characters are not anything I try to pursue and negative characters are not anything I try to pursue; I try to pursue complex characters, because who we are [as black people] is much more nuanced."
RELATED: 'Broadway for Black Lives Matter' Concert Rallies Artists, Actors
She says she hopes that "Queen Sugar" can build upon the strong foundation previously laid by black television writers and producers Mara Brock Akil, Shonda Rhimes, Felicia D. Henderson of the "Soul Food" television series and Yvette Lee Bowser of "Living Single" fame.
"There's a legacy of black television that has tried to articulate the black human experience and I'm just trying to follow in their footsteps."