Over the years, Tyesha Harrell has heard the staccato pop of gunshots, seen the blood-stained sidewalks, and too often heard the wails of grief-stricken mothers whose sons and daughters have succumbed to violence.
"We lost six people yesterday," said the resident of Gilmor Homes, a public housing project in West Baltimore where Freddie Gray was arrested in April 2015, before later dying in police custody.
Yet amid the pain, Harrell, an activist with the citizen's advocacy group, Communities United, is determined to help change conditions for the better. And recently, she heard some good news.
Baltimore, joined by seven other municipalities nationwide, will receive nearly $10 million dollars from the Obama Administration to promote community healing.
"I know I'm not Wonder Woman, but it makes me feel like Wonder Woman," said Harrell.
"A lot of our children don't even know what 'normal' is." — Rep. Elijah Cummings
The Substance Abuse and Mental Health Services Administration (SAMHSA), a federal agency under the Department of Health and Human Services, will disperse a total of $9.7 million in grants to eight jurisdictions via the `Resiliency in Communities After Stress and Trauma' program, known as ReCAST.
The ReCAST program is designed to assist high-risk youth and families. It promotes resilience and equity in communities that have recently faced civil unrest by implementation of evidence-based violence prevention and youth engagement programs, as well as linkages to specialized health services. The goal, officials say, is for local communities to work together in ways that lead to improved behavioral health, empowered residents, reductions in trauma, and sustained change.
RELATED: Baltimore ChangeMakers: Repping Marginalized Youth Through a Compassionate Lens
Besides Baltimore, cities such as Chicago, Oakland, Milwaukee, Minneapolis, and Flint, Michigan were grant recipients, along with St. Louis County, Missouri, and Bexar County (home to San Antonio) Texas. The funding, awarded through a competitive grant process, will be dispersed over five years.
"The trauma experienced by individuals living in communities that have experienced civil unrest and other forms of violence can have lasting and negative behavioral health effects," said Paolo del Vecchio, Director of the Center for Mental Health Services at SAMHSA. "[We are] dedicated to supporting communities to develop and strengthen their resilience...."
The Baltimore City Health Department has been awarded a $5 million ReCAST grant.
On Tuesday, community leaders, elected officials, and other stakeholders gathered in West Baltimore at the Penn-North Kids Safe Zone, a `safe space' for youth founded by youth advocate Ericka Alston-Buck in the weeks following Gray's death.
The grant, Baltimore City Health Commissioner Dr. Leana Wen told the crowd, has the potential to empower local organizations to implement high-quality services that build endurance and connectedness.
"Decades of poverty, neglect, racism, and widespread disparities have resulted in generations of Baltimoreans suffering from the effects of trauma in communities across our city," said Wen.
RELATED: Baltimore ChangeMakers: A Refuge Through Faith, Prayer and Patience
"Together, we will provide thousands with the tools and supports necessary to break systemic cycles of trauma and create a healthy, resilient, and well city."
Baltimore's health department aims to enact high-quality, trauma-informed, community services in a range of sectors including workforce, education, health, faith-based, and social services for youth. Funds will also be used to increase community cohesion by engaging family members and supportive adults and link small, community-based organizations, youth leaders, and residents with larger private and public institutions to create a supportive network and increase access to resources.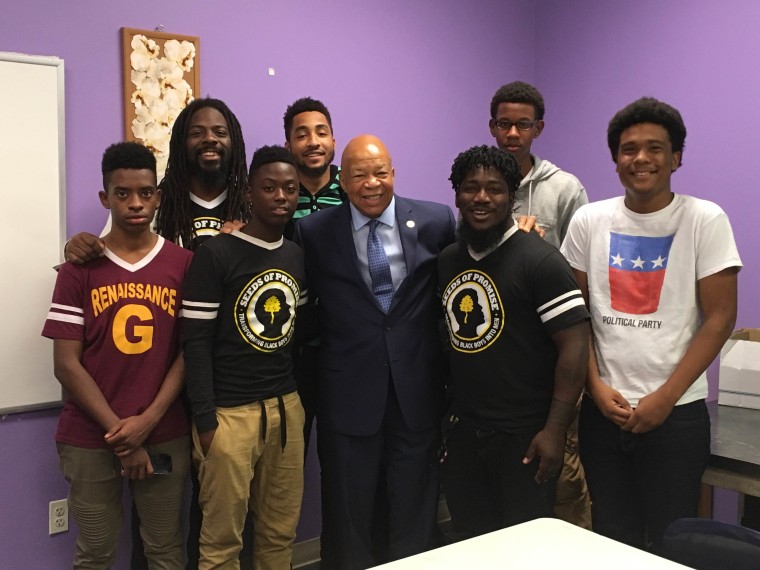 Maryland Congressman Elijah Cummings, who represents the district where Gray resided, believes such comprehensive outreach is sorely needed.
"A lot of our children don't even know what 'normal' is," said Cummings, noting exposure to cycles of violence, loss and other traumatic experiences.
"We can empower community-based organizations working to provide our most vulnerable—including our young people—with critical mental and behavioral health care."
The ReCAST West Baltimore project will have a community board, consisting of peer-elected representatives. A coalition of partners, community members, and other stakeholders were involved with the initial proposal development process.
RELATED: Baltimore ChangeMakers: Leading by 'Beautiful' Example
It was important, said Dayvon Love of the Baltimore group Leaders of A Beautiful Struggle, "to make sure that this grant would not perpetuate the same practices that are emblematic of the exploitative nature of the non-profit industrial complex."
He added, "the design that we produced for the health department challenges the top down approach that they were accustomed to, but to their credit they have fully embraced [it] and have expressed a strong commitment to being equitable partners."
Many of the organizations who will benefit from the grant indicated they'll put the funding to good use and expand the work they're already doing.
RELATED: 'This is My Ministry': Former Addict Helps Kids Transition From Heartbreak to Hope
Among them is Seeds of Promise, a mentoring group for young black males at Renaissance Academy High School, where at least three students have been killed in the last year or so.
"I returned to school after being out for awhile," said former student Desmond Heggie, 18. "I think the mentoring helped me graduate."
Meanwhile, the No Boundaries Coalition, a Baltimore nonprofit that was tapped to receive $60,000 said the monies will boost support for their youth leadership and advocacy program, called the Baltimore Youth Organizing Project.
"The program is focused on empowering our young people to be active and engaged in all aspects of influence our environment, from voting registration to political presence, and police/community relations," said Ray Kelly. "We hired 10 kids last year, and we can bring on 10 more."
Given the gridlock that often exists in Congress, Cummings told those assembled that anytime a multi-million dollar award comes down the pike, it's a pretty big deal.
"There are people in Washington who don't want our cities to get a dime," he said.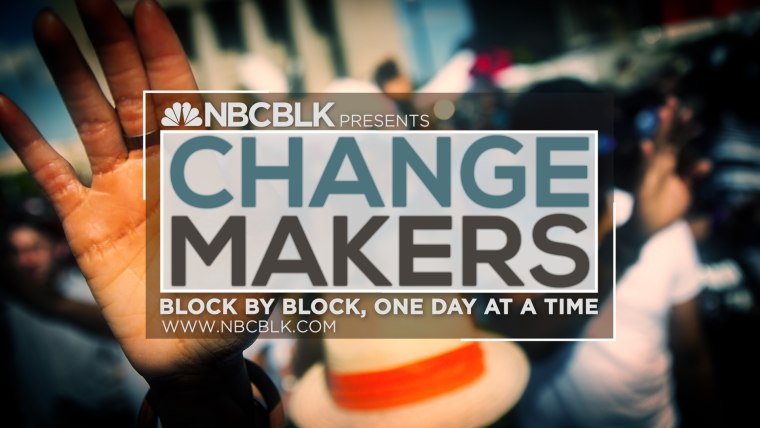 ---
Our "Baltimore: Change Makers" series will introduce you to some of the stand-out individuals who are part of a burgeoning movement. Each is determined to help the city rebuild, block by block, person by person, one day at a time. As you read their profiles we hope that you will be inspired to join the conversation and let us know, who are your neighborhood #ChangeMakers? #BaltimoreChangeMakers