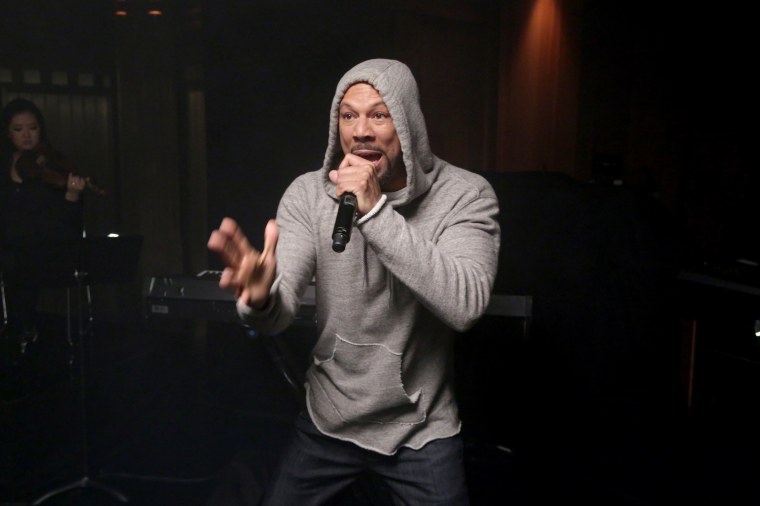 Common's career spans 24 years and he just released his 11th album, but for the rapper, actor, author, and activist, the "Black America Again" album is different.
"This one is more politically charged than I ever have done before. It has a freedom that is inspired by things that I've never seen before like 'Hamilton,' 'Between the World and Me.' He said referring to composer and performer Lin-Manuel Miranda's Tony Award-winning play and author Ta-Nehisi Coates' critically acclaimed book.
Something else Common has never seen before? The times in which we live.
"When you have times like this, when you have times where we can name Michael Brown or Terence Crutcher or Philando Castile or Alton Sterling. We got times where you can see a political race like we've never ever seen before. We got times where over the weekend 17 people got killed in Chicago," said Common.
"Black America Again" is certainly a meditation on current events, the Black Lives Matter movement at large, and a call to take control of the narrative.
"How do we write a new story, because this is the story that we keep seeing and hearing about. It's a story that's true. But how do we write a new story? How do we get the world to write a new story for 'Black America Again?" Common said, "And I believe the black American story, the new story, is not just in protest. It's not just in politics. Some of it is 'Queen Sugar', some of it is 'Insecure', some of is 'Atlanta,' some of it is Lorna Simpson's art, some of it is Kehinde Wiley's art. Some of it is Chance the Rapper or Kendrick Lamar expressing themselves. Some of it is Simone Biles. The new story is vast."
RELATED: Ava DuVernay Says Making Netflix Doc '13th' Was Personal
Common notes that his experiences as an actor also helped give him perspective, which helped him to find his purpose. That purpose he said is to talk about politics, to talk about policy, to talk about the state of black America and therefore America at large. He hopes not to just make people think about the problems which exist in society but to also be inspired to be part of the solution.
This is part of why Common recently teamed up with director Ava DuVernay again. The artist had a supporting role in the movie "Selma" and won both a Golden Globe and an Academy Award for his work on the song, "Glory," which appeared on the film's soundtrack.
"We can't say that these injustices are going on and not go out and vote. That's part of the way you that you change these injustices, is through the political process."
When Common learned about "13th," the documentary film by DuVernay which has gained critical attention for its exploration of the over-criminalization of African-Americans and the prison industrial complex and the origins of the panic created by the existence of newly freed blacks during the Reconstruction area, he wanted to contribute to the documentary.
"This subject is heavy on my heart, and is something that I know, America, we need to deal with," he said specifically referring to the over-criminalization and mass incarceration of African-Americans.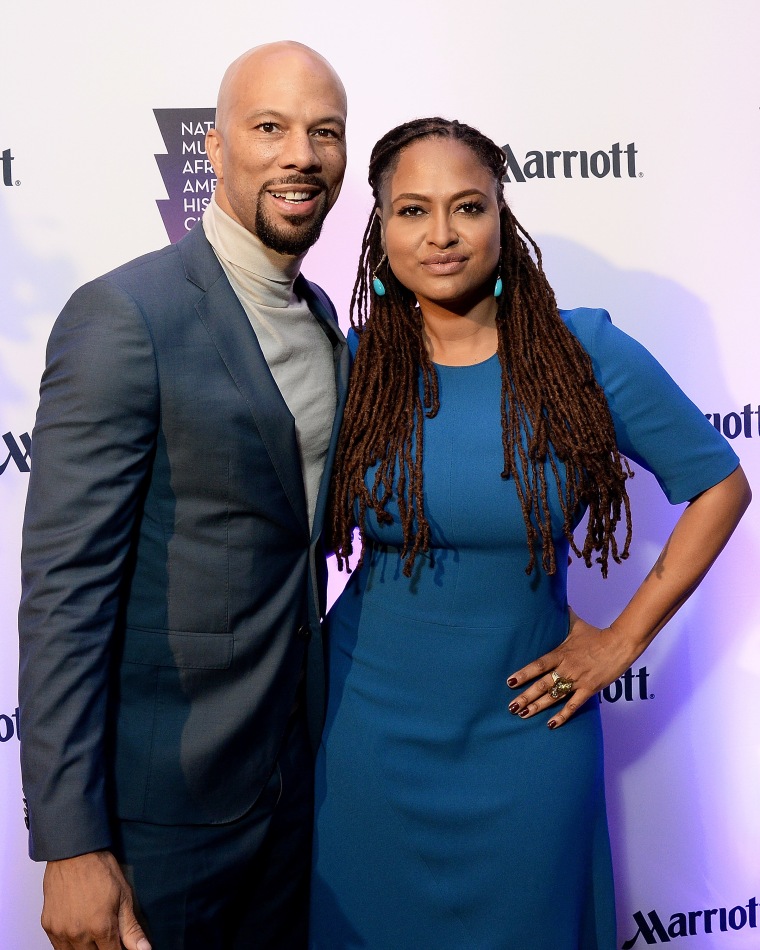 Common's song "Letter to the Free" which he pitched to DuVernay is a poignant summation of her film taking us on a journey from slavery and lynchings to the overpopulated jails of today and the ongoing fight for freedom, justice, and equality. He said he began writing the song, rapped a verse in DuVernay's ear at the White House, and later fine-tuned the lyrics.
The song could be deemed a call to action, a plea to not give up the fight for freedom, to do our part. Common says he hopes people will turn out and vote this upcoming Tuesday.
"We can't say that these injustices are going on and not go out and vote. That's part of the way you that you change these injustices, is through the political process," he said.
RELATED: Why 'Loving' Film's Portrayal of Interracial Marriage is Relevant Today
He supports Hillary Clinton but has a challenge for her if she is victorious Tuesday. "I would challenge Hillary Clinton to lower the unemployment rate to the lowest it's been in 50 years."
"President Obama has gotten an A, from me. His humanity alone has changed lives and improved lives. The way he represents as a Black man, as an American, as a father, as a husband, as a leader, as a compassionate human being, and child of God," Common said, nostalgic about the end of President Barack Obama's presidency. "It's shifted the way I look at politics. And I think that's why you have so many young people like, 'Man, I'm not voting for these people.' It's because they're coming after Barack Obama."
Common's latest album Black America Again is out now. 13th the film for which his song "Letter to the Free" was written is available on Netflix.