So, it is the age old story, I loved him from the moment I heard him.
At least that is what my mom would tell me when I begged her to buy me my first Prince album.
There was something about the way the melody of his guitar and the lullaby of his voice affected me - even before I understood what he was saying.
As my obsession with his music grew and my eclecticness as a child blossomed throughout high school, my mother wasn't surprised by my fascination with Prince, even showing me — from time-to-time — where Purple Rain was listed as my favorite song in my baby book, and the copy of the Rock and Soul covering the Purple Rain tour she'd saved for me tucked in the back.
She knew, even if I didn't, I was going to be a unique person and that I'd chosen a hero that was not only beautifully talented but gave me permission to be unapologetically different, uncompromising in my dreams, and charismatically weird.
... his disregard for the standards of others shaped my perspective. I could be "different" and exist as a person of color in this world.
As I got older and clumsily begin to develop my identity, it wasn't just Prince's music that drew me to him but specific songs, key lyrics that touched parts of my personal experience.
As an often teased, sci-fi loving, "tom-boy" from the south with big dreams, songs like Starfish and Coffee, Bambi, Pussy Control, Glamorous Life, The Holy River, and Controversy became more than songs, they became anthems playing along the road less traveled.
Movies like Graffiti Bridge and Under the Cherry Moon became guides to living and dealing with adversity. These songs and soundtracks became a chant as my friends and I dared to reject the status quo and our way of healing when we had to deal with the repercussions of not "fitting in." This was particularly true for my best friend and I, two kids of color who dared to straddle the lines of culture unwilling to conform.
You see, when Prince sang "I just can't believe all the things people say ...Am I black or white? Am I straight or gay?" and "...all of us were ordinary compared to Cynthia Rose… Cynthia wore the prettiest dress with different colored socks," he wasn't just singing, I felt like he was singing to me.
And for the record, my socks still never match.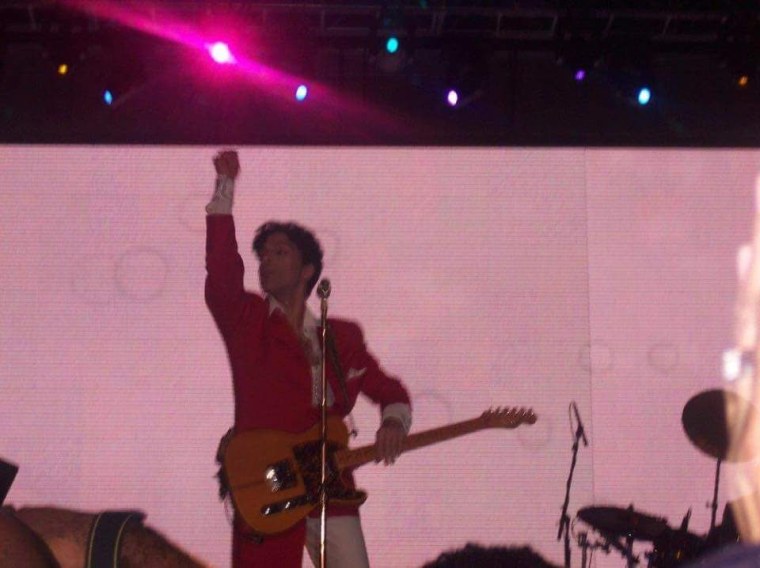 I even credit his music for sealing the bond between my best friend and I, a deal that was cemented in hours of music, movie watching, quote reciting and two concerts that neither of us could actually afford. She is still the Tricky to my Christopher Tracy.
In college, my mother would laugh when I spent hours studying his discography, dissecting his lyrics for hidden meanings and clues to this "thing called life" and spent dollars I didn't have hunting down out-of-print cds like Martika's Kitchen on E-Bay or giant posters from long forgotten music stores. I admittedly bounced a few checks for the love of Prince. He was, is, and always will be my first love. I am sure I am not alone when I say, no one will ever understand me better.
Even as a young performance poet, under one of my many pseudonyms (Melody Cool) I wrote a piece called, "Joy in Repetition" using almost a hundred titles of Prince songs to tell a story of love I'd only experienced through his music.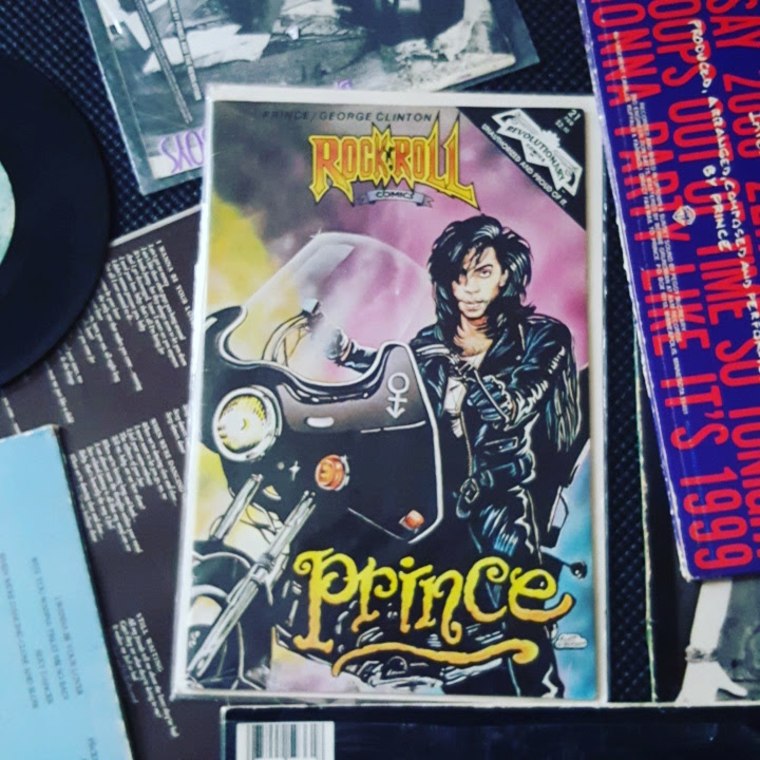 I tell these stories, not to prove the depth of my love for the music, career, and life of the artist that was Prince Rogers Nelson, but to illustrate the impact that his life, legacy, and craft had on so many. From his city of Minneapolis to my small country town of Port Allen, Louisiana, the man who mastered more than 27 instruments and clapped back at the music industry impacted people across generations.
He showed us we didn't need someone else's system to be successful; that we could be weird and still change the world,
Prince always knew he would be Prince, the way the sun always knew it was intended to shine. Just like I knew that I would never fit in the boxes that society felt I should be in. Still, I wonder if Prince understood the impact he truly had on the people he never met. On Thursday night so many fans laid in bed considering our mortality because he was an icon that we believed was unable to die.
I mean, the man was purified in the waters of Lake Minnetonka.
Did he know how ingrained his music and attitude were on a generation that learned about love, sex, war, death, drugs, and revolution through his lyrics?
Through the years, my love of Prince, his life, his need for perfection, and his disregard for the standards of others shaped my perspective. I could be "different" and exist as a person of color in this world. My admiration for him was so well known that on April 21, 2016, my phone and messengers exploded with messages from friends and family saying, "the first person I thought of was you, are you ok?"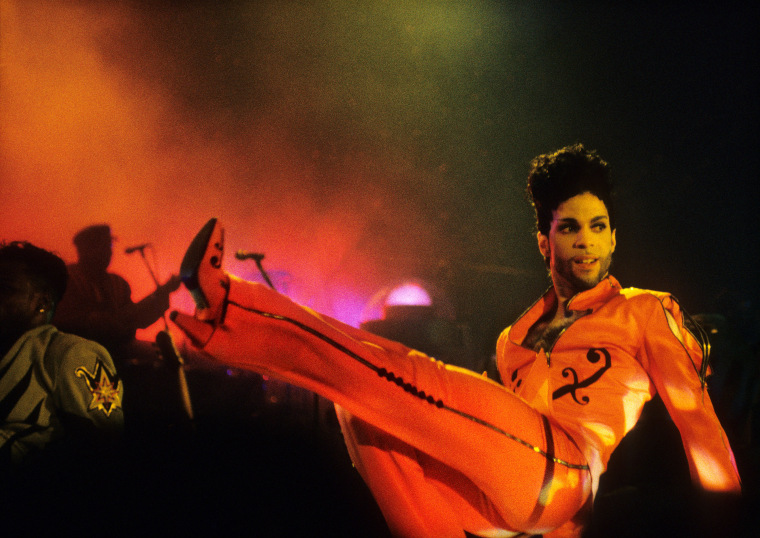 Beyond his music, the revolution of Prince — for a generation of kids who grew up at the height of divorces and with the birth of personal technology that allowed us to isolate ourselves from the rest of the world — personified the identity of self-determination, self-discovery, freedom of expression, and the ability to create and identify one's self that many of our parents did not have. Through his life, he encouraged each one of us to push the status quo, to "create our own universe."
RELATED: Prince's Bandmates Reflect on Personal, Intimate Memories
He showed us we didn't need someone else's system to be successful; that we could be weird and still change the world, because in a world that teaches children to conform, that preaches the gospel of the impossible, Prince taught a generation that achieving the impossible without compromising who we are was the ultimate success.
He also taught us how we could work together to create something bigger than ourselves. With his collaborations, his promotion and inclusion of women artists and producers and his openness to create he birthed a sound that has and will stand the test of time. Not to mention he built a model of independent artistry that was unheard of before Paisley Park.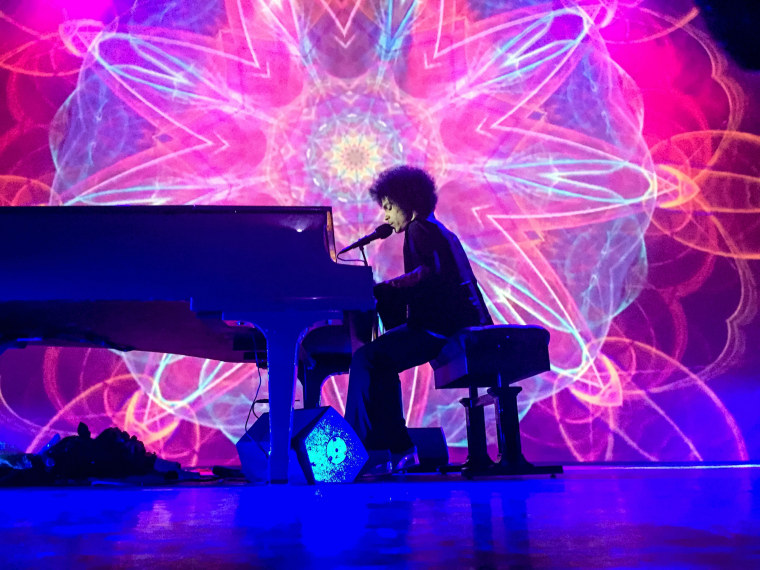 You see, before Tidal there was Prince, and before the Beyhive there was Paisley Park and the NPG. So as I am awake lying in bed thinking about MY mortality and the fact that Vanity and Prince just performed the ultimate rendition of "Take Me With You," I am thankful that a kid from Minneapolis with Louisiana roots like mine decided that it was his destiny to be a music superstar and that he wasn't going to be selfish with his talents.
RELATED: How Prince Redefined Masculinity Through His Music, Onstage
I am plagued with a multitude of questions: Did Prince know after he won the battle with Warner Bros., his "long fought civil war," that he would die and that it would snow for his millions of fans in April?
I know I am not alone when I ask the larger question, not who will be the next Prince, but how will each one of us, his Rainbow Children, honor his legacy? What impact can we have on the world, what will be our Purple Rain, our Sign of the Times or even our Chaos and Disorder?
How will we teach the next generation that being weird is a path that you can take or that obsession, passion, and a little bit of weird doesn't just make us fulfilled but can also change the world?
Angélique Roché, an attorney and communications professional, is the Senior Director of External Affairs at the Ms. Foundation for Women. She is also a freelance writer, writing about the intersections of activism, policy, politics, current events, and nerd culture.