As a new wave of social activism protesting police killings of unarmed black men and women and decrying white supremacy sweeps the country, a leaked FBI report has activists and members of Congress demanding answers.
The 12-page assessment, written in August and titled "Black Identity Extremists Likely Motivated to Target Law Enforcement Officers," was posted online by Foreign Policy. Citing attacks on police following the 2014 shooting death of unarmed teen Michael Brown by a white officer, the assessment notes "it is very likely Black Identity Extremist perceptions of police brutality against African-Americans" have caused an increase in violence against law enforcement.
In October, the Congressional Black Caucus sent a letter to FBI director Christopher Wray seeking answers related to the assessment given the Bureau's "troubling history" of utilizing its broad investigatory powers to target black citizens.
"It's the craziest report because it says that because you identify as black you are threat, which is outlandish and offensive and reminiscent of the FBI's COINTELPRO operation, which targeted Martin Luther King, Jr., and other civil rights leaders," said CBC Chairman Cedric Richmond, in an email to NBC News.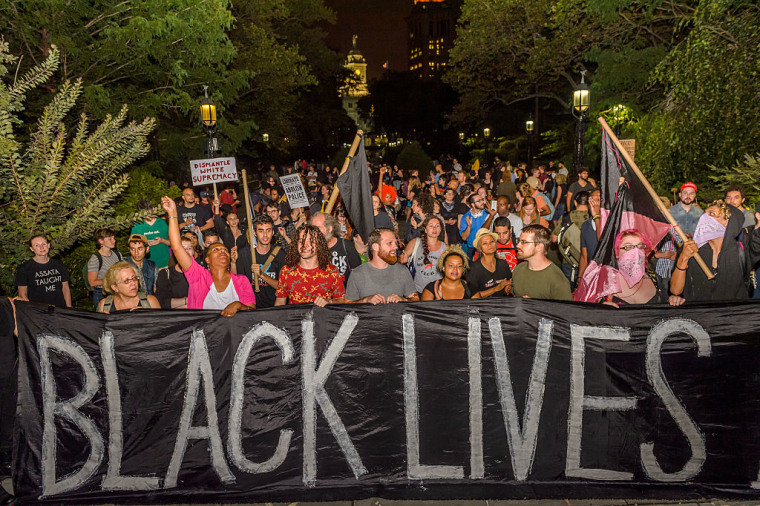 The 49-member Caucus requested a meeting with the FBI for information about the origins of the assessment and how it will be used. A CBC spokesperson told NBC News the Bureau responded, and the caucus is working with them to schedule a meeting.
When asked about the report, a spokesperson for the FBI told NBC News the FBI does not comment on intelligence products.
In a statement to NBC News, the FBI said, in part, "Our focus is not on membership in particular groups but on individuals who commit violence and other criminal acts. Furthermore, the FBI does not and will not police ideology. When an individual takes violent action based on belief or ideology and breaks the law, the FBI will enforce the rule of law."
Some in the activist community worry the report might lead to a modern day "Black List."
"The 'Black Identity Extremists' designation continues a long-standing intelligence community tradition of seeing a national security `boogie man' every time black communities organize in their own interests," said Lawrence Grandpre, Director of Research at Leaders of a Beautiful Struggle, a grassroots think tank in Baltimore.
"I know that they are watching us."

DeRay Mckesson
The millennial-led group was active in peaceful protests following the April 2015 police custody death of Freddie Gray. Grandpre believes the FBI's designation "shows the national security establishment's willingness to ignore a more salient threat from white anti-government extremists to chase the manufactured threat of black violent extremism."
Black Lives Matter activist, DeRay Mckesson, also had strong feelings about the assessment. The educator joined protests in Ferguson, Missouri, following the fatal police shooting of Brown.
"I know that they are watching us," he said.
The FBI says it only investigates crimes or actions that threaten national security and the agency doesn't launch investigations based on race.
The assessment does not name current social activism groups or advocacy organizations, but mentions the Black Liberation Army, an underground militant group from the 70's that was behind several police shootings during that era.
Michael German, a former FBI agent and fellow with the Brennan Center for Justice's Liberty and National Security Program, says "Black Identity Extremist" is a new term, but not a novel concept.
"Basically what they're trying to do is suggest that unconnected acts of violence are somehow part of a larger movement that doesn't actually exist in real form," German said. "Using a term like "Black Identity Extremist" and the way they define it could cover a lot of political advocacy groups, and certainly anyone associated with the Black Lives Matter Movement, to suggest these acts of violence are attributed to those movements."
One problem with the report, German said, is that it "seems to promote this concept that there is a war on the police" and that those purportedly linked to the so-called "Black Identity Extremist" movement are behind it.
"People attacking police aren't just black, the far-right movement has targeted law enforcement," German said. "It would be a mistake for law enforcement to believe that the threat only comes from one direction."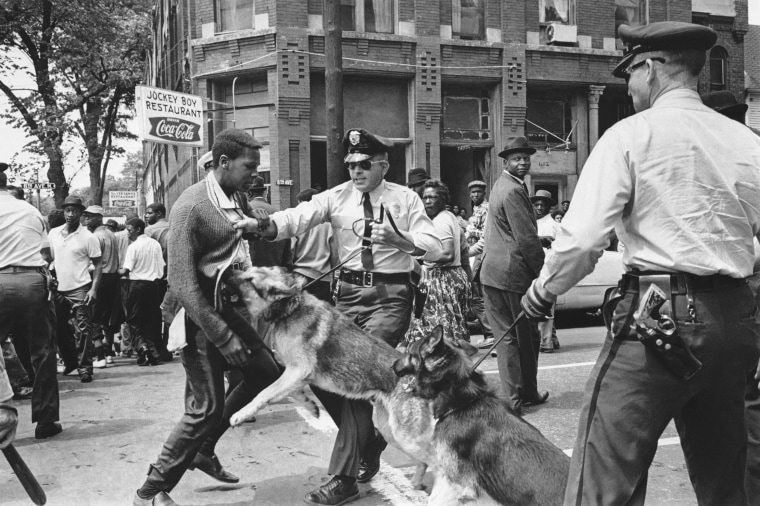 Grandpre said the "real threat" of the FBI assessment is that "the wide spectrum of Black political action and formations can now be more easily demonized by attempts to link activists to a few violent extremists." He and others said the real goal of surveillance seems to be deterrence.
"The Black activist community has been having conversations around government surveillance for a long time and has undoubtedly been under surveillance for years," he said. "The only thing which this really changes is that the threat of government surveillance has been made more public."
"People attacking police aren't just black, the far-right movement has targeted law enforcement."

Michael German
Mckesson echoed a similar sentiment. "I am mindful of safety and trust while knowing that part of their strategy is to make us too afraid to continuing doing the work," Mckesson said. "I've had my phone hacked, have received numerous death threats, and have had the FBI visit my house. I am not deterred."
As tensions and mistrust continue between African-American communities and those sworn to protect them and all Americans, German said the FBI assessment further complicates the situation.
"This a longstanding problem that affects not just one community, but all communities," he said. "It's important that we don't just let the FBI withdraw this one report, but instead demand more transparency and accountability around the intelligence products the FBI produces."