Wally West is one of the most coveted super heroes of all time. The speedster who originally debuted in comic form in The Flash #110 (1959) was a white guy. In 2011, when DC Comics released the New 52, a revamp and relaunch of the entire line of the company's monthly ongoing superhero comic books, Wally West became black.
It was a major win for many who had been a part of the continuing fight to bring inclusivity and diversity to the world of comics. Comic book fans were even more excited to hear that Keiynan Lonsdale, a rising black actor from Australia, would go on to reprise the live-action role of Wally West in CW's "The Flash".
Lonsdale grew up in St. Marys, Australia where at any early age, it was clear he had a passion for the arts. His first love was dancing which his parents knew when he was moonwalking across his living room to Michael Jackson songs. Lonsdale attended a performing arts high school where he'd continue to build his love and experience for the performance field.
Lonsdale would go on to star in the award-winning Australian television series, "Dance Academy" from 2012-2013. Following that, Lonsdale became the face of MTV Australia and New Zealand, where he interviewed musical artists and hosted MTV News. Lonsdale made his US feature film debut in 2015 as character, Uriah, in "Insurgent," the sequel in the popular Divergent trilogy.
Channeling his love for Michael Jackson and his personal experiences in life, Lonsdale has recently begun to write and record his own music. He recently released his debut EP "HIGHER Vol. 1" which features five new tracks. Unlike most traditional artists, Lonsdale opted to release his debut album independently and to make it available for free to the public on Soundcloud.
Lonsdale's next big role will be as Eldon Hanan in "The Finest Hours." He'll star in the film opposite fellow costars Chris Pine, Eric Bana, Ben Foster, and Casey Affleck. "The Finest Hours" will be in theatres, January 29, 2016. Lonsdale will return to this season of CW's "The Flash" to reprise his recurring role as Wally West.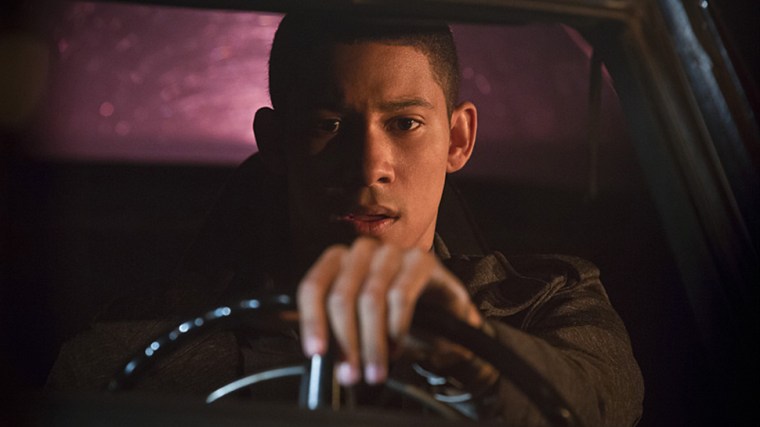 NBCBLK caught up with Lonsdale to hear more about his feelings on playing the role of Wally West on "The Flash," taking diversity a step forward in comics, and his evolving music career.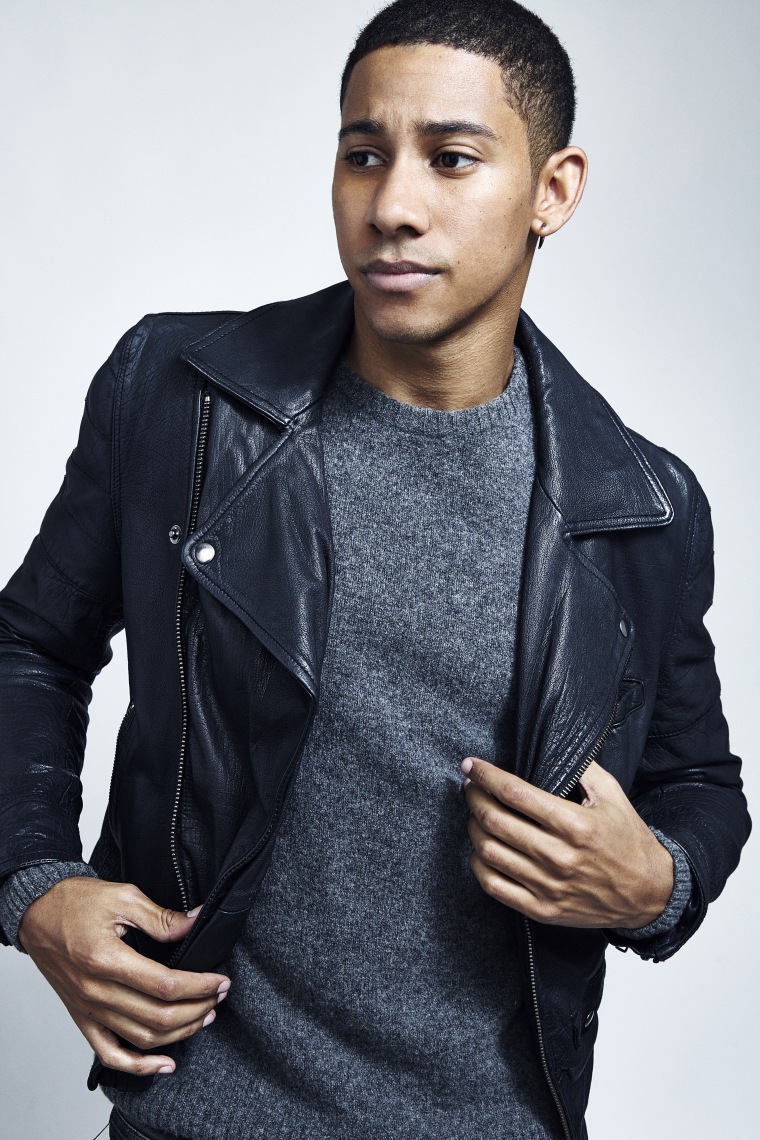 You've made a pretty big splash in Hollywood in your first twelve months. How do you feel about playing the role of Wally West and how did you first get involved with the show?
The opportunity to portray a superhero & such an iconic character is awesome. I originally went up for a role on the spin off show, "Legends of Tomorrow," and that led me to audition for Wally West in The Flash. I enjoy auditioning in general, but this was a particularly fun process because it was so unexpected.
Andrew Kreisberg, Executive Producer of Flash, described you as the perfect embodiment of the character. How do you feel about that?
Hearing that you fit into someone's idea of a super hero is a huge confidence builder. I'm just happy to get this chance. Both Andrew & Greg Berlanti are geniuses at what they do so I feel very lucky.
Have you always been a fan of the comics?
Only recently! The Flash comics are visually amazing and so well done. I wish I had been introduced to them when I was growing up.
Diversity was a big theme at this year's comic con. Do you feel that this new Wally West is a step in the right direction in that respect? What changes would you like to see in the comic industry?
100 percent. I actually believe that comics are and have been for a while, moving ahead of the TV/film industry in terms of celebrating diversity/equality. The Flash does it really well. Hollywood is slowly catching up. I'm fortunate enough to get to bring a mixed raced hero to the screen, but overall there still needs to be more leading characters of other ethnicities.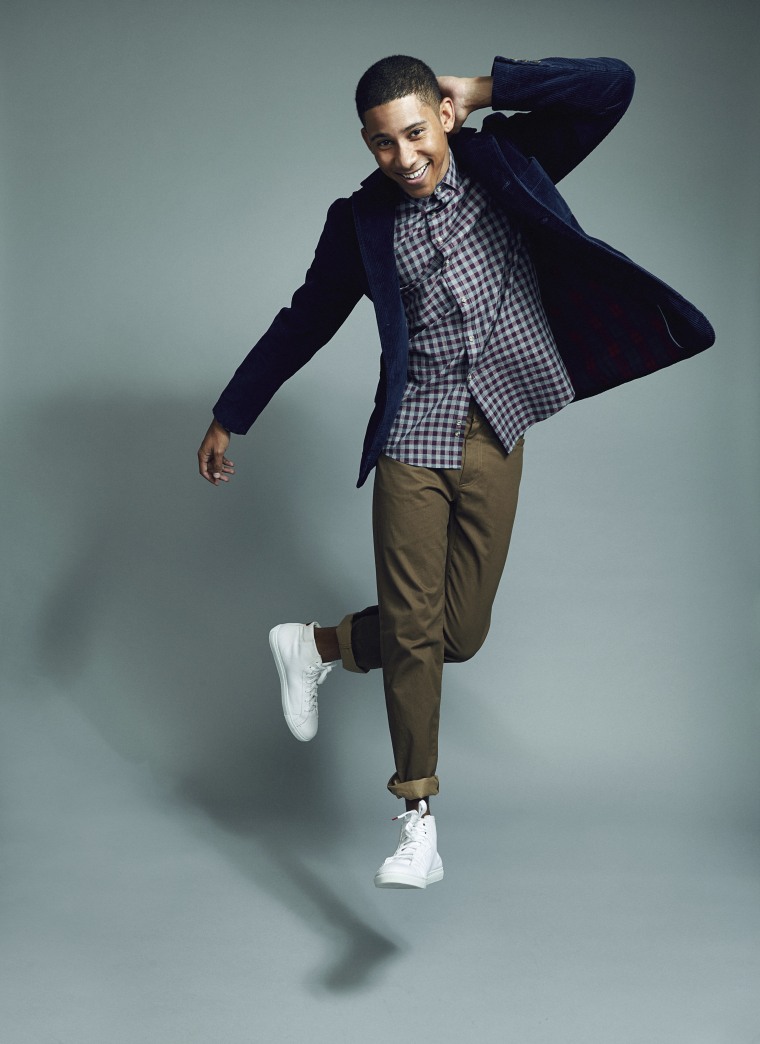 Have you always been passionate about music? What drives you to write songs?
I've always been obsessed with music, especially growing up as a dancer although I think I refused to listen to any other artist that wasn't Michael Jackson until I was maybe 12. In the past with song writing, I used to pull from imagination or other people's stories, and I still do that from time to time. Now I have my own personal experiences to draw from and that works a lot better. I often struggle to write about things while I'm going through them, because my brain is so foggy so instead I like to get past a situation and look back at it with a clearer understanding.
In the past, you've talked about some roadblocks you faced while working on your music. Can you elaborate on that?
Every artist goes through a billion obstacles when it comes to music. I've had my fair share but I'm sure I'll go through a lot more. The one that really threw me was being told that I was too black to be successful in pop, but not black enough to do urban music. It hurt me until I realized it was the dumbest thing I'd ever heard! I'll make what I want to make.
Why have you chosen to put your music out on Sound Cloud and YouTube?
Simply because I don't want the music I'm currently making to define me or put me in any kind of box as an artist. I didn't want to 'sell' anything or put my stuff on iTunes yet because this is all just an informal introduction. For now, I'm having fun experimenting with these tones and sharing my thoughts with people. I don't know where it's all going to end up, but it'll be something good.
What's the next project you'll be working on?
Outside of the music, I want to create a Michael Jackson dance tribute. I'm just in the idea stage at the moment, but I'm so excited. Michael is the reason I started performing so I want to do something for him.
Check out Keiynan Lonsdale on "The Flash" when it returns tonight at 8p.m. ET on the CW.
[This interview has been edited and condensed for clarity]