The coming-of-age film "Moonlight" is getting critical acclaim and serious Oscar buzz for tackling the subject of gay black youth living in Miami. But it's that largely untouched theme that could prove to be a tough sell to the very audiences it needs most.
For "Moonlight" to make its mark, industry experts say, it will have to overcome not just potential prejudices, but a slew of marketing challenges.
So far, there have been no significant signs of a backlash against "Moonlight," which opens in limited release Friday and nationwide Nov. 11.
Despite having a predominately African-American cast — as well as a black director and writer, Barry Jenkins — the LGBT-themed content of the film could scare away black audiences, which have historically displayed large pockets of intolerance on social issues such as marriage equality, observers say.
Gil Robertson, president of the African-American Film Critics Association, said the drama was met with some resistance — particularly among African-American women — during a screening in Atlanta.
"What you're asking people to do is make a 2-hour commitment to a film that is not about them," Robertson said.
The problem, he added, is that marketers "don't have an understanding of how to reach the black moviegoer" and refuse to put enough African-Americans in marketing roles.
But Robertson also puts some of the blame for black films' failures at the box office on African-American audiences themselves. (Recent offerings such as "Southside With You," "Queen of Katwe" and "The Birth of a Nation" failed to catch on.)
He said black moviegoers often reject quality films because they aren't escapist enough or because they apply standards of "respectability politics" that are impossible to meet.
"The black community continues to say we are underrepresented. But my challenge for the black community is put your money where your mouth is," Robertson added.
Related: 'Moonlight' Explores Often Unseen Gay, Black Male Experience
Others are hopeful that in the aftermath of President Barack Obama's historic push for same-sex marriage, there has been some steady growth within the black community in support of LGBT rights.
"This may be optimistic, but I don't think because of the content it's going to be hard to market," said BET entertainment editor Clay Cane, who directed the documentary, "Holler If You Hear Me: Black and Gay in the Church," about some African-Americans' faith-based bias against the LGBT community.
"I feel like whether or not they agree or disagree, there's an interest there. I just think that it's a matter of promoting it the right way," he added.
But how do you promote a movie like "Moonlight," which lacks big-name stars, special effects and a plot that can be conveyed in a couple sentences?
As "woke" as some members of the American public purports itself to be, there is still some reticence — even in a liberal bastion like Hollywood — to fully embrace gay romance on screen, and one between two leads of color.
"'Moonlight' doesn't fit the precedent of any film that's come before it," said Awards Circuit editor Clayton Davis, who is a fan of the film and believes it can compete in the Best Picture, Director and Supporting Actress categories at next year's Oscars.
The film, some say, could even end the #OscarsSoWhite rebuke that has plagued Hollywood's highest honor during the past couple of years.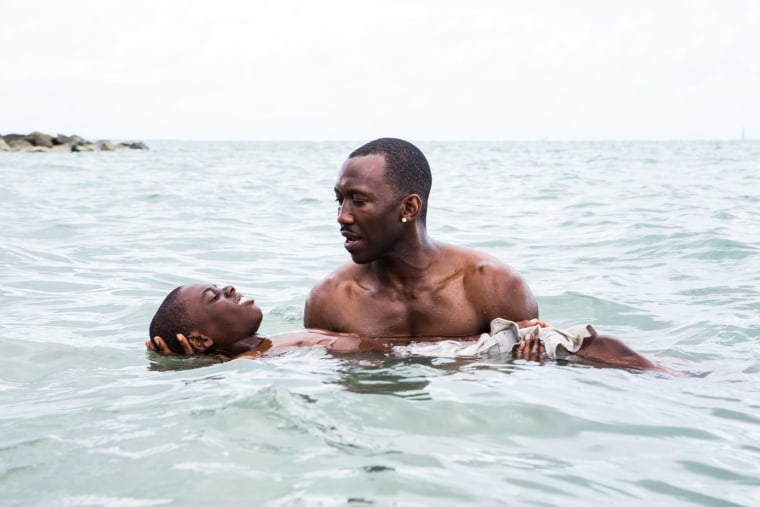 Davis vividly recalls that even 2005's "Brokeback Mountain," which boasted recognizable stars Jake Gyllenhaal and the late Heath Ledger and earned formidable box office success, was rebuffed by some Oscar voters, specifically because of its LGBT content. (It lost Best Picture in 2006 to "Crash.")
The Oscars have also yet to fully embrace a film that portrays the LGBT experience in an honest way past straight actors playing LGBT characters, such as Jared Leto in "Dallas Buyers Club" and Hillary Swank in "Boys Don't Cry," Davis said.
"It's easy for (Oscar voters) to market a 'Capote,' which surrounds a murder in a small town, or a film like 'Milk' (about gay politician Harvey Milk) that you know is going to end in an assassination," he added.
Related: Tarell Alvin McCraney: The Man Who Lived 'Moonlight'
But "Moonlight," Davis said, is "a character study with no real resolution. The title and the trailer don't really tell you what it's about."
From his perspective, it's going to take a combination of critical acclaim and word of mouth to keep "Moonlight" in the conversation come awards time.
As the indie market and awards season continues to shrink, however, limited-release films have to connect with audiences early on and then build a sustainable fan base, said Shawn Robbins, a senior analyst at BoxOfficePro.com.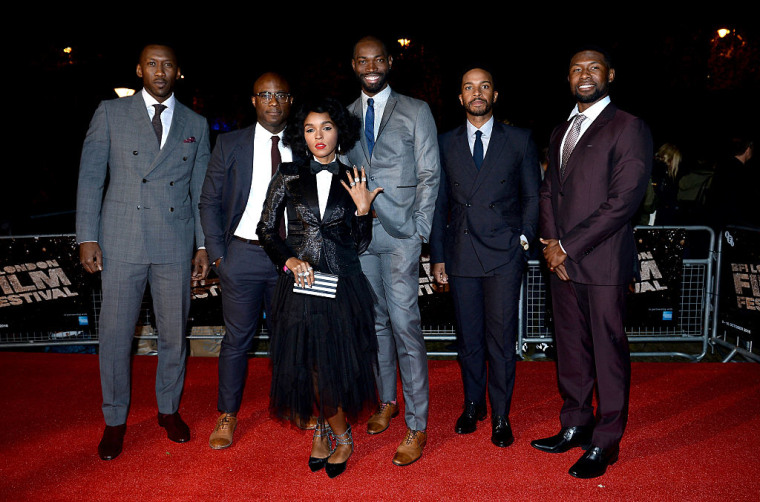 He believes that although the content of "Moonlight" might make some viewers uncomfortable, it will be broadly appealing because it taps into national conversations about representation and serves "an audience that hasn't been reached."
The movie, Robbins added, could rake in about $100,000 to 200,000 for its opening weekend, which would portend a profitable run for the low-budget indie.
"This looks like the kind of movie that could transcend publicity or sexuality," he said.