Who run the world? Black Girls.
That message of black female empowerment was loud and clear on the annual awards show, "Black Girls Rock," an evening celebrating black women and honoring trailblazers in the career fields of entrepreneurship, education and entertainment.
This year's event, hosted by Tracee Ellis Ross and Regina King, was packed with moving performances by R&B's sultriest divas - Fantasia, Jill Scott, Ciara, Faith Evans, and Lalah Hathaway among others. The most poignant moment of the night was a speech delivered by First Lady Michelle Obama.
BGR selected a diverse group of celebrants who have long carried the torch in their respective fields. Neo Soul Queen Erykah Badu was honored with the Rock Star Award, Jada Pinkett Smith was this year's Star Power recipient, "Selma" director Ava Duvernay received the Shot Caller Award and Cicely Tyson was honored with the Living Legend Award. Dr. Helene Gayle was awarded the Social Humanitarian Statue for her meaningful work in medicine and Brooklyn's Mott School Academy Principal, Nadia Lopez, was named BGR's Change Agent. The pre-recorded program was broadcast on BET Network on Sunday evening.
Beverly Bond, Black Girls Rock creator, Executive Producer and all around media maven sat down with NBCBLK contributor Alex Titus to discuss her ultimate passion project.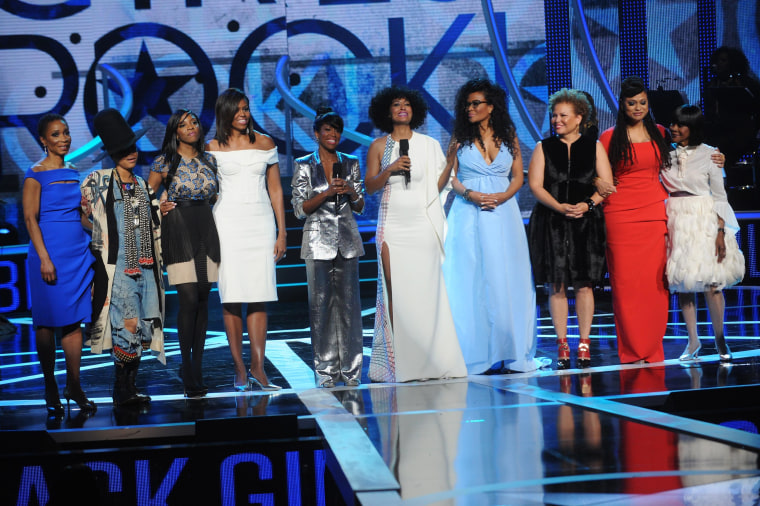 AT: For the past few years Black Girls Rock has served as one of the few shows on television that has displayed positive reinforcement for young black women. How did this show come about?
BB: It was an idea that I had for a T-Shirt line in 2006. I quickly realized that the affirmation was much bigger than just a T-shirt and it was larger than something that could've benefited just myself. I knew this type of message needed to be shared, especially for young girls who might need to hear this from a unique perspective. At the time, there weren't too many positive influences or solid messages that were demonstrated through the media. I also decided that it needed to be a mentoring program and an awards show because I felt that there weren't enough examples of role models on TV for young black girls to emulate.
Was it difficult to pitch this idea to cable networks?
BB: Initially we were in negotiation with more than one station. But fortunately, Black Girls Rock was a pretty big deal before we made the move to BET. We already had a full blown full show at Lincoln Center in New York City. It was only a matter of time and I always knew BET was the perfect home for Black Girls Rock so I'm elated that it worked out this way.
Every year there's a variety of women honored. What is the process like in choosing the recipients?
BB: I'm fortunate enough to be surrounded by a plethora of wonderful, smart, well researched, well rounded and very well cultured women all year long. It's a nonstop process with the internal team of Black Girls Rock and BET. Every year, there is a long list of excellence to choose from. We're producing a television show so without a doubt there has to be names in entertainment, but it's awesome that we honor those who have an enormous impact in fields of science and politics. This platform was specifically created because we were not giving the recognition we deserve for the contributions we've made to the women of color. There is no shortage of black women who are rocking. It's a matter of how the cards fall, but we conduct the research all year long.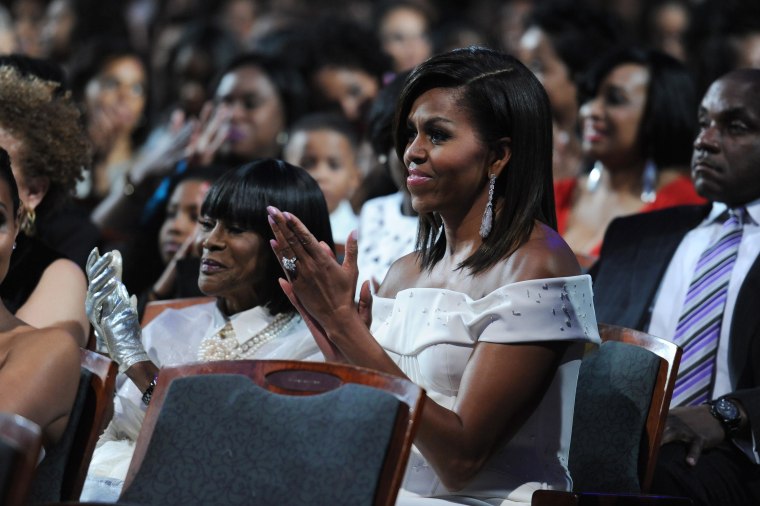 How stoked where you when finding out that Michelle Obama would be in attendance?
BB: I'm still glowing from her graceful appearance. It was incredibly special, especially with the harsh criticism that frequently places the Obamas in an odd position. Often times the media gives them a hard time with them acknowledging the fact that they're black. In all actuality, they're very aware of our culture and are very familiar with the strong racial issues in the country as well. They completely understand. It was beyond powerful that she decided to come through from Washington, DC to New Jersey to anoint us with her presence.
Speaking of harsh criticism, she was immediately slammed on social media after the announcement of her appearance. One person even chimed in saying, "Black Girls Rock is leaving out other girls of other color."
BB: She is a Black Girl and she does Rock. It's the truth! I don't know why anyone would be offended. It shows the blinded privilege that some people are living with. They don't even acknowledge that there are any issues with discrimination and race association. This isn't Michelle Obama's first appearance on Black Entertainment Television. They weren't offended that she came on BET. However, they were offended with her coming on Black Girls Rock and that is very telling because it shows that they're not dealing or acknowledging the racism they're displaying themselves.
Every group has some sort of right of passage to their own culture or way of life. There's cultural appreciation and cultural pride in every group. If the first lady was Irish and attended an Irish related function, no one would have a problem. This opens up the conversation for racism and sexism in our country. It's a firestorm, and I knew this type of backlash would happen because it already happened in previous years without her there. For them to not understand why shows cultural ignorance is still present and the ignorance towards the condition that black people have been left in due to oppression for so long.
I was extremely moved by Cicely Tyson's story and speech. Do you have a favorite part of the show?
BB: I have to say the entire show is my favorite moment. This is my creation, my baby. Every single part is an incredible moment. From the preliminary conference calls discussing potential talent and show rundown to stage building and even post production. I love experiencing the reaction and feeling attendees and get when watching. They feel so inspired and motivated to make their mark their territory in this world. Now, that's the best part!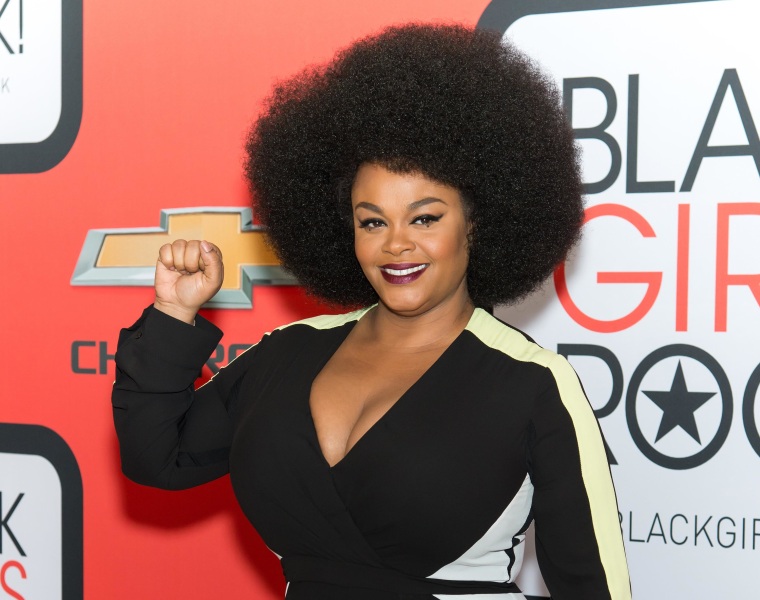 What other projects in conjunction with Black Girls Rock are you currently working on?
BB: This year we decided to launch our new leadership conference Black Girls Lead which will host a dynamic group of young women at Columbia University from July 13-15 and it will be a great way to extend our program while taking full advantage of Black Girls Rock's increasing growth. It's a strong leadership, technology, art based, and educational three-day intensive. The girls will have various speakers that will come speak to them about college prep, media literacy and the pillars of what it takes to achieve success.
Our community has been hit with a few low blows regarding African American roles in prime time television and even racial profiling and police brutality. I'm hoping that viewers who will tune in to see this program feel a sense of positive enrichment or validation. It couldn't have aired at a more appropriate time.
BB: We as a people of color have been affected by what happened to Mike Brown, Trayvon Martin, Tamir Rice and others. When innocent people get killed by police officers and by people who are supposed to be protecting us, no one feels safe. We're living in a world where there are kids that can be attending one of the best private schools but we have to fear that they're going to be racially profiled or killed because they're wearing a hoodie.
When our own leading ladies of Hollywood are discriminated against because their shows are excelling in ratings, that means we've got more work to do. Both are a serious problem but we as individuals have to use our platforms. Everyone doesn't have a huge platform, but we have to take full advantage what has been afforded to us- whether if it's social media to post a positive image or using your voice to speak to children at your church and local community center about racism. I certainly put forth the effort to make sure that we brought awareness to that this year in a respectable way. As a curator, I'm very proud of what Black Girls Rock has to present to the world.
[This interview has been edited and condensed for clarity]