With the new year in full swing, it is time to get serious about resolutions. If your New Year's goal was to read more, we've got you covered with this list of powerful reads by prominent Black authors.
From Shonda Rhimes' Year of Yes to Joy Ann Reid's Fracture, these books will move you to live closer your truth, and help shape your understanding of black identity and culture in an ever-evolving America.
1. YEAR OF YES, BY SHONDA RHIMES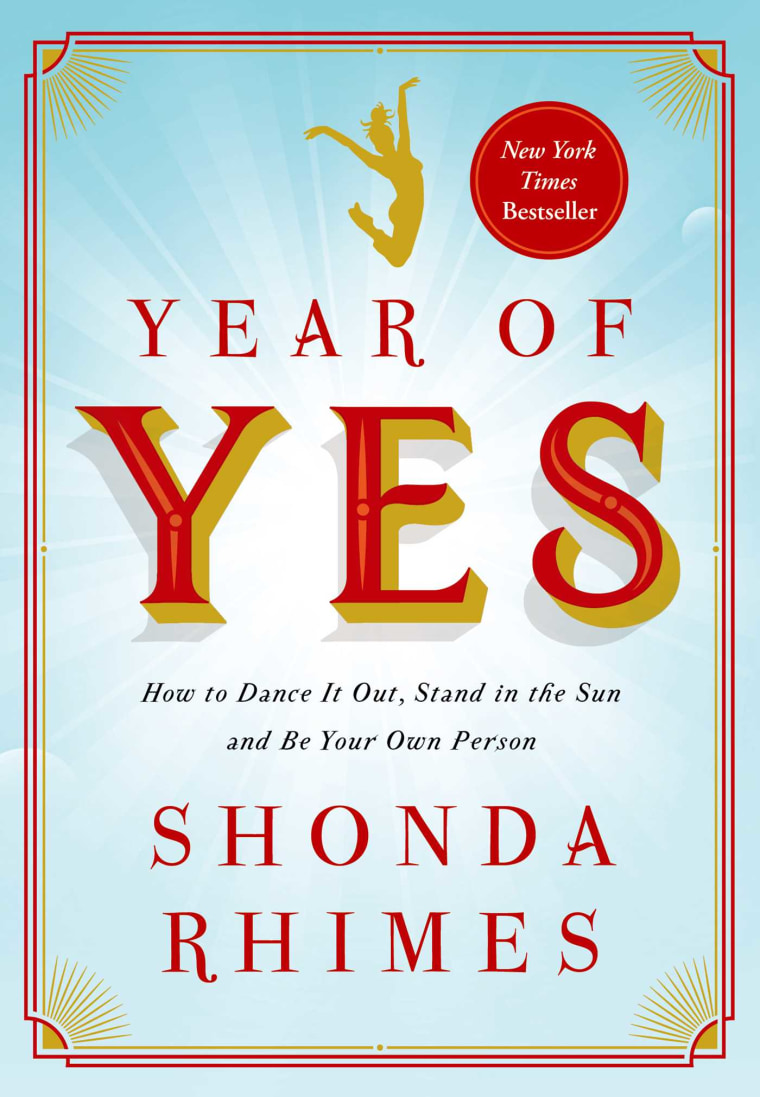 "Lucky implies I didn't do anything. Lucky implies something was given to me. Lucky implies that I was handed something I did not earn, that I did not work hard for. Gentle reader, may you never be lucky. I am not lucky. You know what I am? I am smart, I am talented, I take advantage of the opportunities that come my way and I work really, really hard. Don't call me lucky. Call me a badass." — Year of Yes: How to Dance It Out, Stand In the Sun and Be Your Own Person, Shonda Rhimes
Start off 2016 right with this remarkable read! Rhimes' nuggets of wisdom in Year of Yes will inspire you to keep saying this three letter word this year.
In Year of Yes, the Thursday Night Television powerhouse reveals how learning to say YES pushed her to the truest form of herself.
2. BETWEEN THE WORLD AND ME, BY TA-NEHISI COATES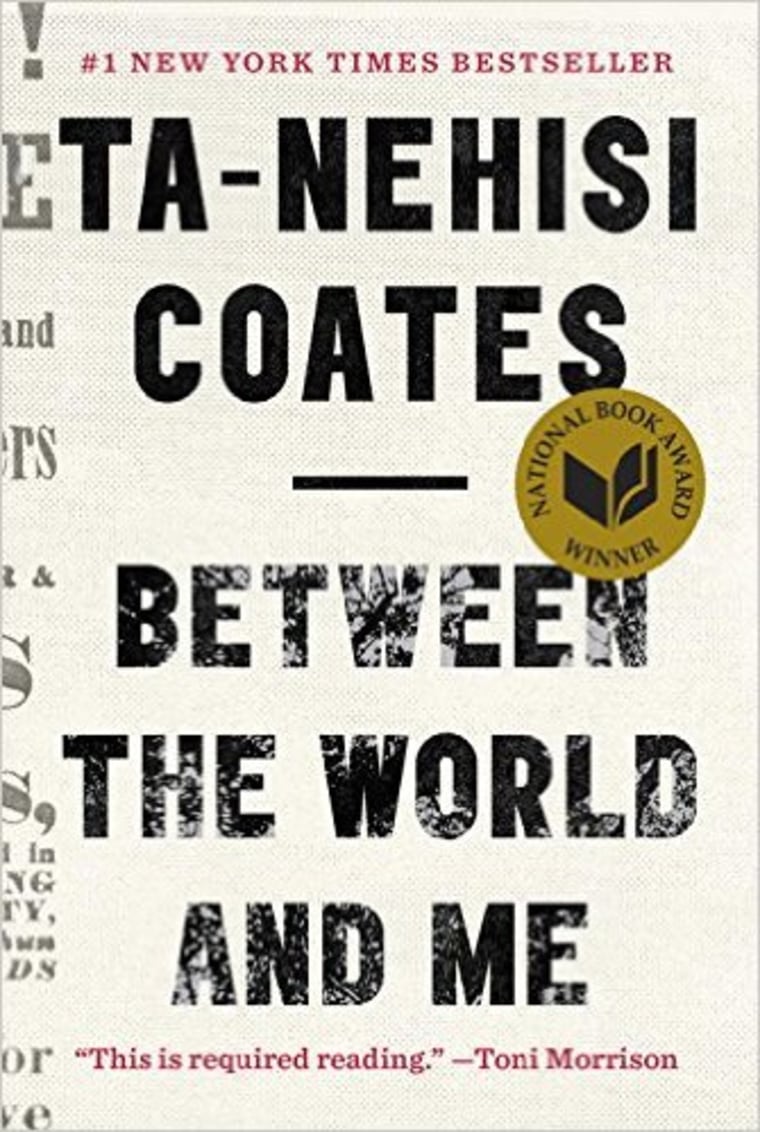 "You are growing into consciousness, and my wish for you is that you feel no need to constrict yourself to make other people comfortable. None of that can change the math anyway." — Between the World and Me, Ta-Nehisi Coates
The death of young black girls and boys like Tamir Rice sparked much dialogue about race in America. These discourses occur not only in the streets or on the TV screens, but also in the home. For parents of children of color, this conversation has become necessary. Ta-Nehisi Coates,
Ta-Nehisi Coates, senior writer for The Atlantic, pens an honest and emotionally-provoking letter to his son about what it means to grow up black in the United States.
3. REDEFINING REALNESS, BY JANET MOCK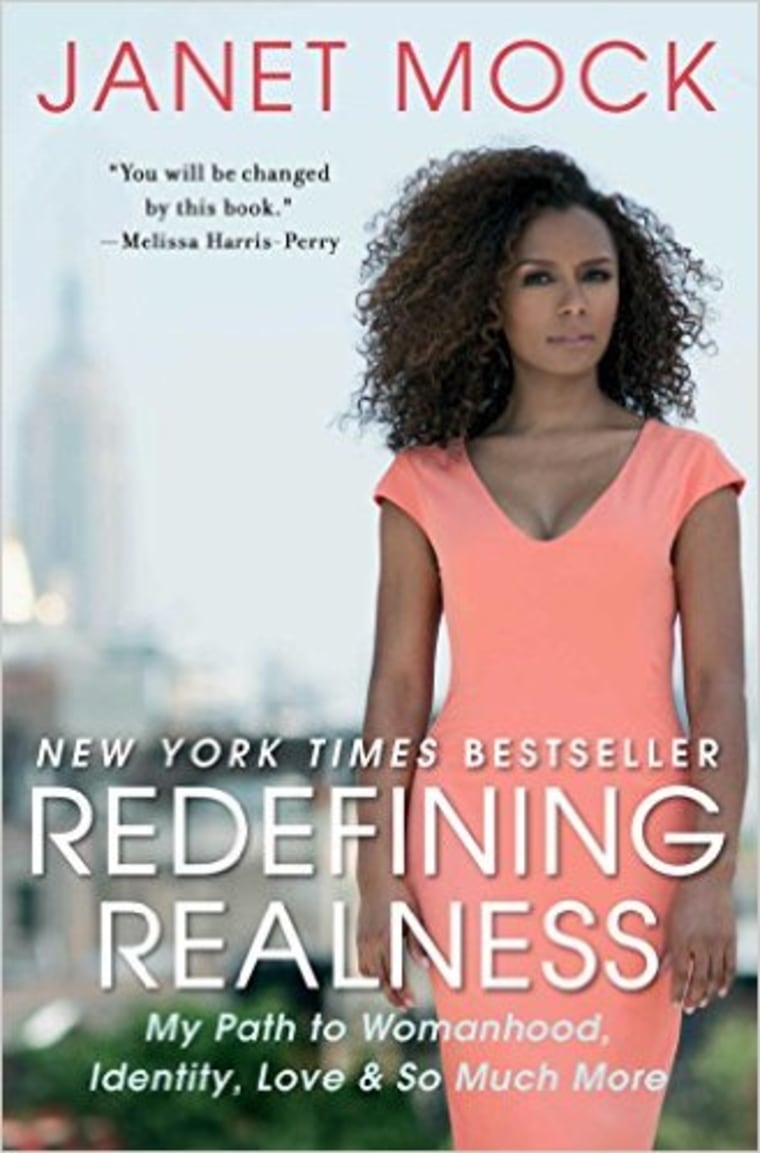 "James Baldwin describes identity as "the garment with which one covers the nakedness of the self." The garment should be worn "loose," he says, so we can always feel our nakedness. "This trust in one's nakedness is all that gives one the power to change one's robes." I'm still journeying toward that place where I'm comfortable in this nakedness, standing firmly in my interlocking identities." — Redefining Realness: My Path to Womanhood, Identity, Love & So Much More, Janet Mock
Make 2016 the "year of you" with Mock's unflinching Redefining Realness. Through detailing her experiences growing up multi-racial, poor, and trans, she inspires readers everywhere to keep fighting to define themselves on their own terms.
4. FRACTURE, BY JOY ANN REID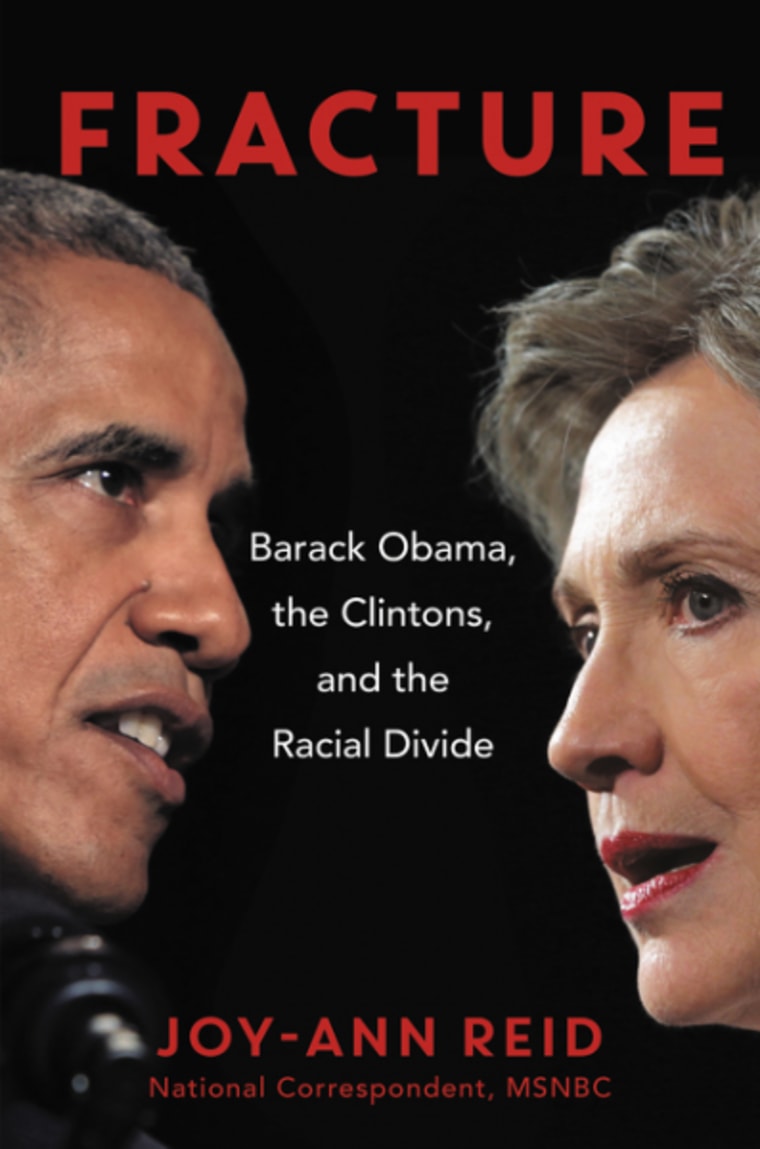 Calling all Politics junkies! Prep for the 2016 Presidential race with MSNBC National Correspondent Joy-Ann Reid. In her new book, Fracture: Barack Obama, the Clintons, and the Racial Divide, Reid reveals the shifts within the Democratic party as it relates to race.
5. HOW TO SLOWLY KILL YOURSELF AND OTHERS IN AMERICA, BY KIESE LAYMON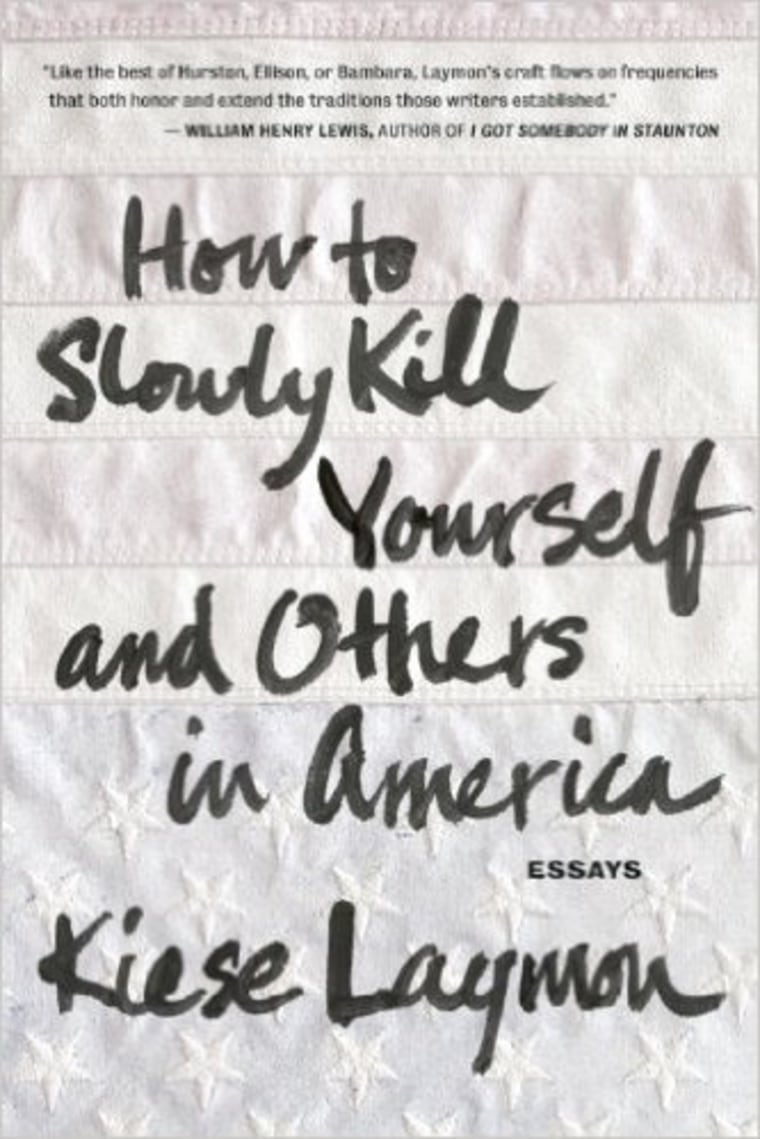 "We black Southerners, through life, love, and labor, are the generators and architects of American music, narrative, language, capital, and morality. That belongs to us. Take away all those stolen West African girls and boys forced to find an oral culture to express, resist, and signify in the South, and we have no rich American idiom." — How To Slowly Kill Yourself and Others in America, Kiese Laymon
In his collection of short essays, Kiese Laymon invites readers on an honest and thought-provoking journey through his upbringing in Mississippi tackling issues of racism and prejudice.
6. NEGROLAND: A MEMOIR, BY MARGO JEFFERSON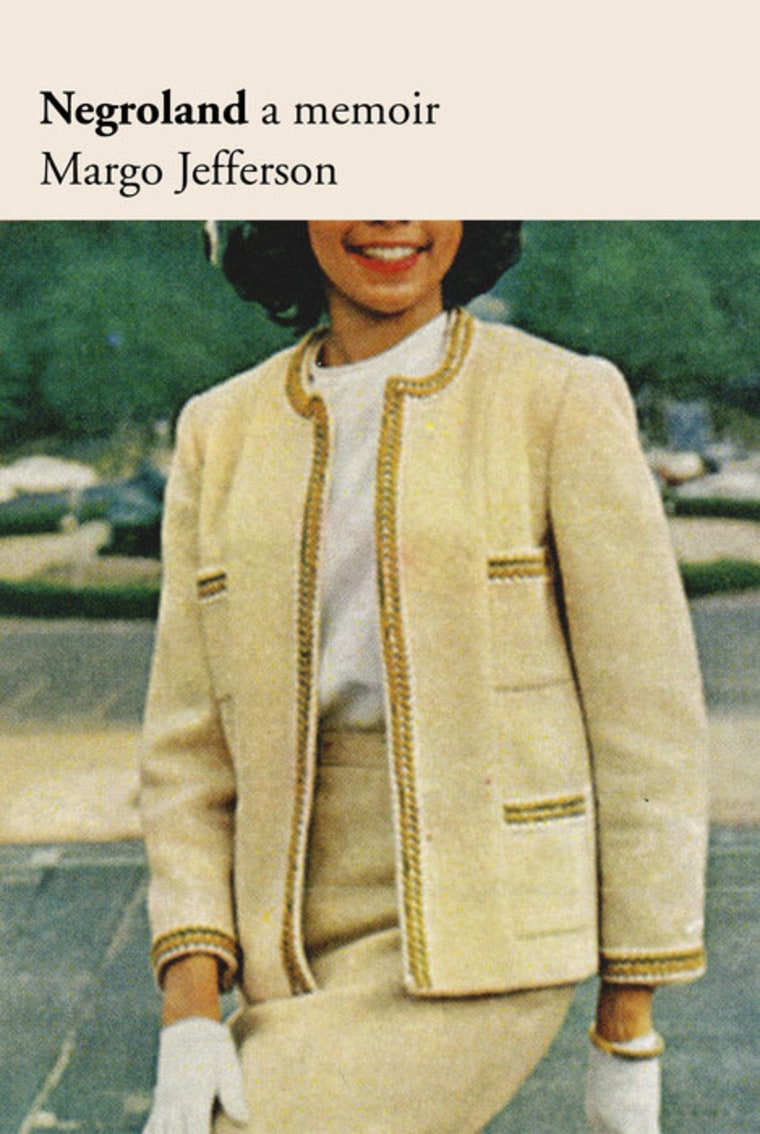 "I call it Negroland because I still find "Negro" a word of wonders, glorious and terrible. A word for runaway slave posters and civil rights proclamations; for social constructs and street corner flaunts. A tonal-language word whose meaning shifts as setting and context shift, as history twists, lurches, advances, and stagnates. As capital letters appear to enhance its dignity; as other nomenclatures arise to challenge its primacy." — Negroland: A Memoir, Margo Jefferson
The daughter of a Chicagoan socialite and head doctor at Provident Hospital, Margo Jefferson writes about growing up in the elite black Chicago through the intersections of race, sex and class.
7. BUCK, BY MK ASANTE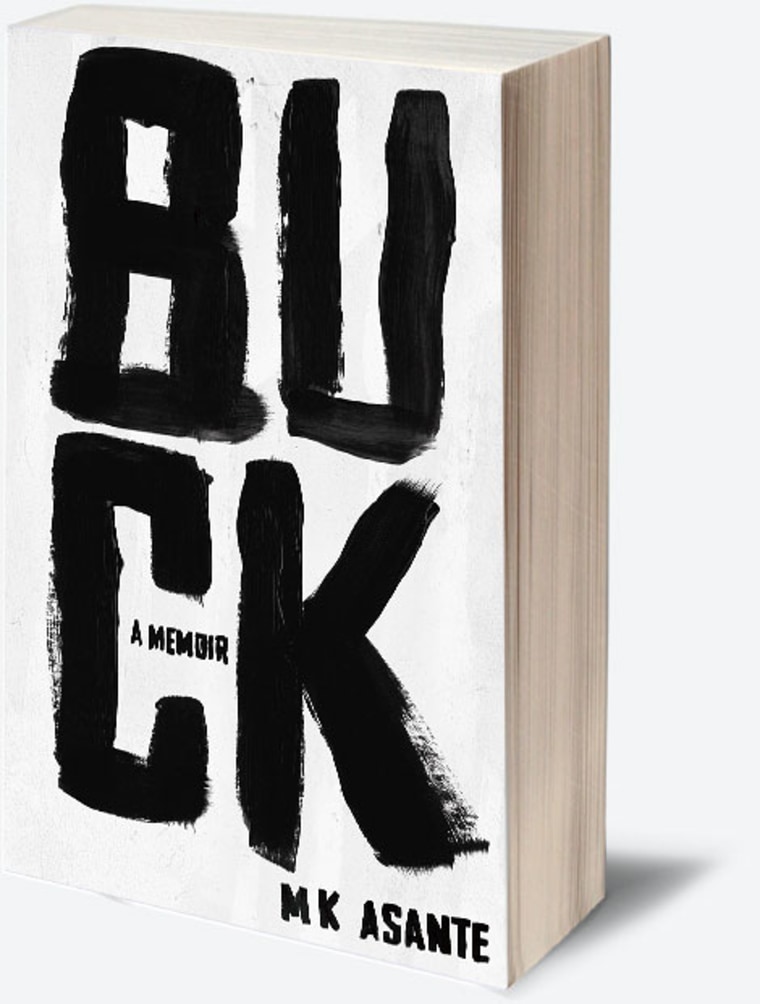 "Now I see why reading was illegal for black people during slavery. I discover that I think in words. The more words I know, the more things I can think about." — BUCK, MK Asante
MK Asante's powerful memoir, BUCK, tells the story of his experiences growing up on the streets of North Philadelphia learning through unconventional teachers. In a riveting come of age story, Asante takes us on his journey to finding his purpose and how a single sheet of paper transformed his life.
8. THE THING AROUND YOUR NECK, BY CHIMAMANDA NGOZI ADICHIE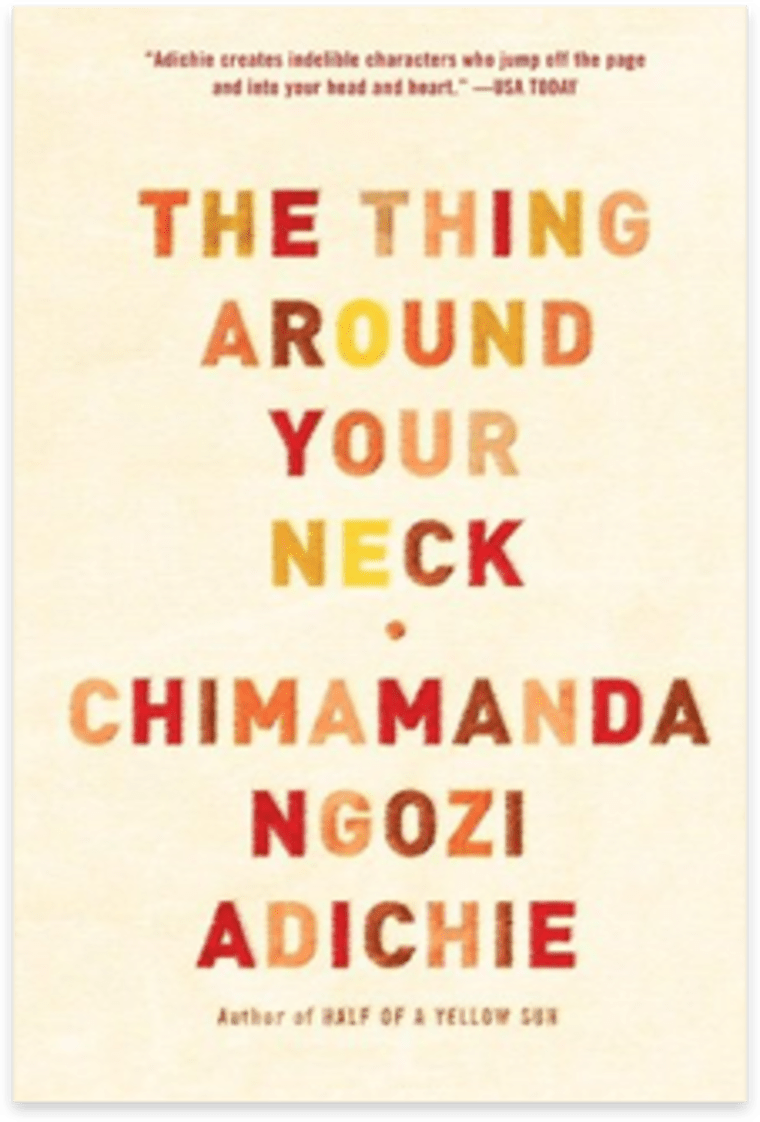 "The trick was to understand America, to know that America was give-and-take. You gave up a lot but you gained a lot, too." — The Thing Around Your Neck, Chimamanda Ngozi Adichie
Chimamanda NgoziAdichie's packed literary prose in her collection of 12 short stories makes for a compelling page turner. Author of the acclaimed Americanah and award-winning Half of a Yellow Sun, Adichie delves into the experiences of Nigerian women both in Africa and the United States.
9. SPECTACLE, BY PAMELA NEWKIRK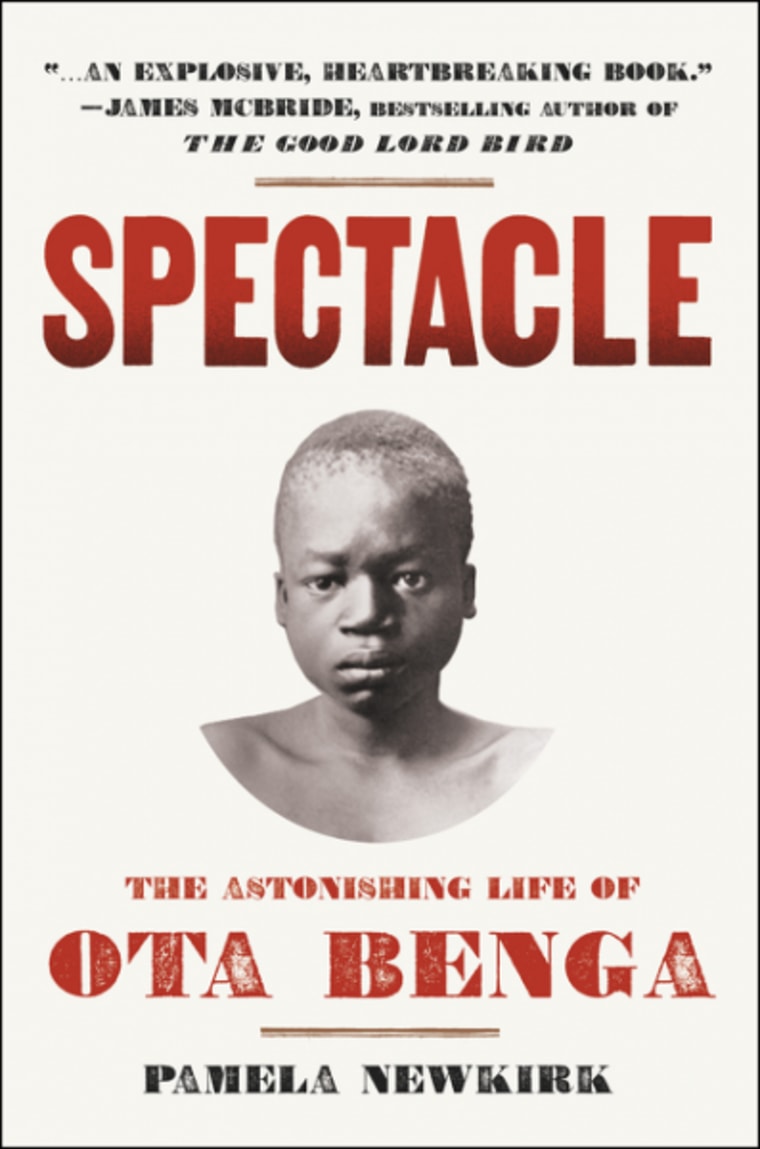 "As many as five hundred people at a time crowded around to gawk at the diminutive Ota Benga while he preoccupied himself with a pet parrot, deftly shot his bow and arrow, or wove a mat and hammock from the bundles of twine placed in the cage. Children giggled and hooted with delight while adults laughed, many uneasily, at the human spectacle." — Spectacle: The Astonishing Life of Ota Benga, Pamela Newkirk
With primary historical evidence, award-winning journalist Pamela Newkirk traces the life of Ota Benga, a young Congolese man who was captured and used as an exhibit in a zoo. Newkirk's storytelling exposes the roots of racial prejudice that continues to persist today.
10. CITIZEN: AN AMERICAN LYRIC, BY CLAUDIA RANKINE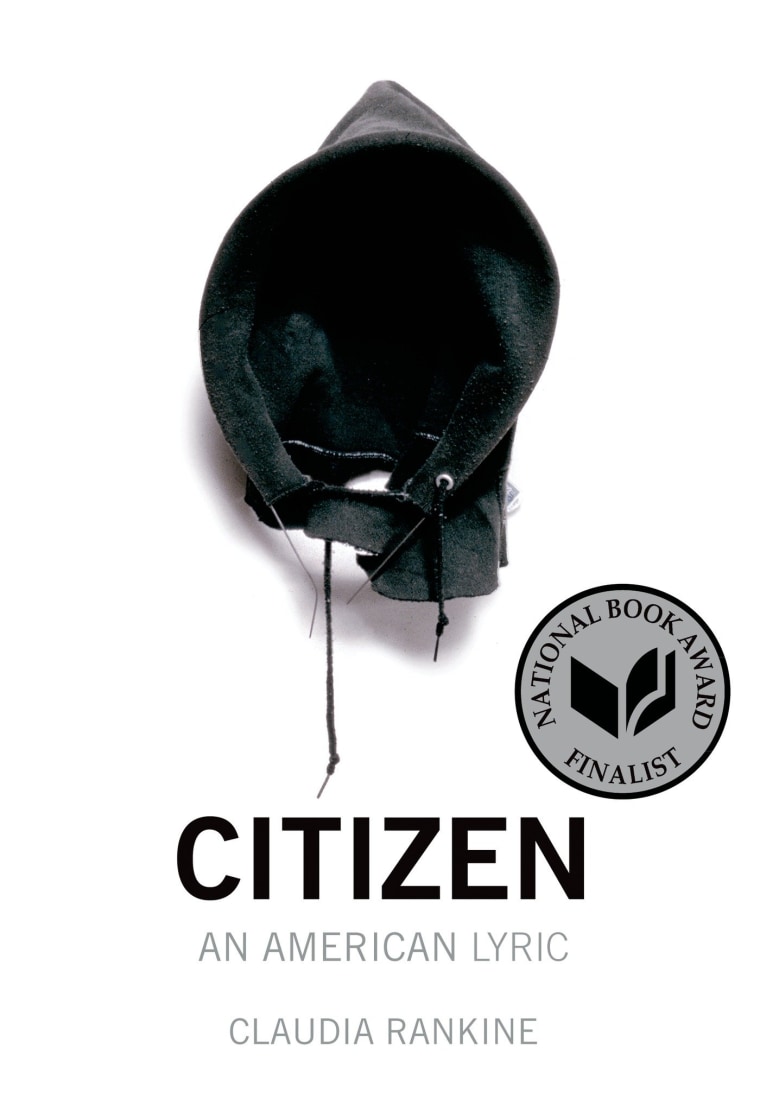 Claudia Rankine's voice soars and soothes in this collection of prose and poems that capture racism in everyday American life.
Rankine on Serena Williams:
"Perhaps this is how racism feels no matter the context—randomly the rules everyone else gets to play by no longer apply to you, and to call this out by calling out "I swear to God!" is to be called insane, crass, crazy. Bad sportsmanship." — Citizen: An American Lyric, Claudia Rankine
11. BLACK MAN IN A WHITE COAT, BY DAMON TWEEDY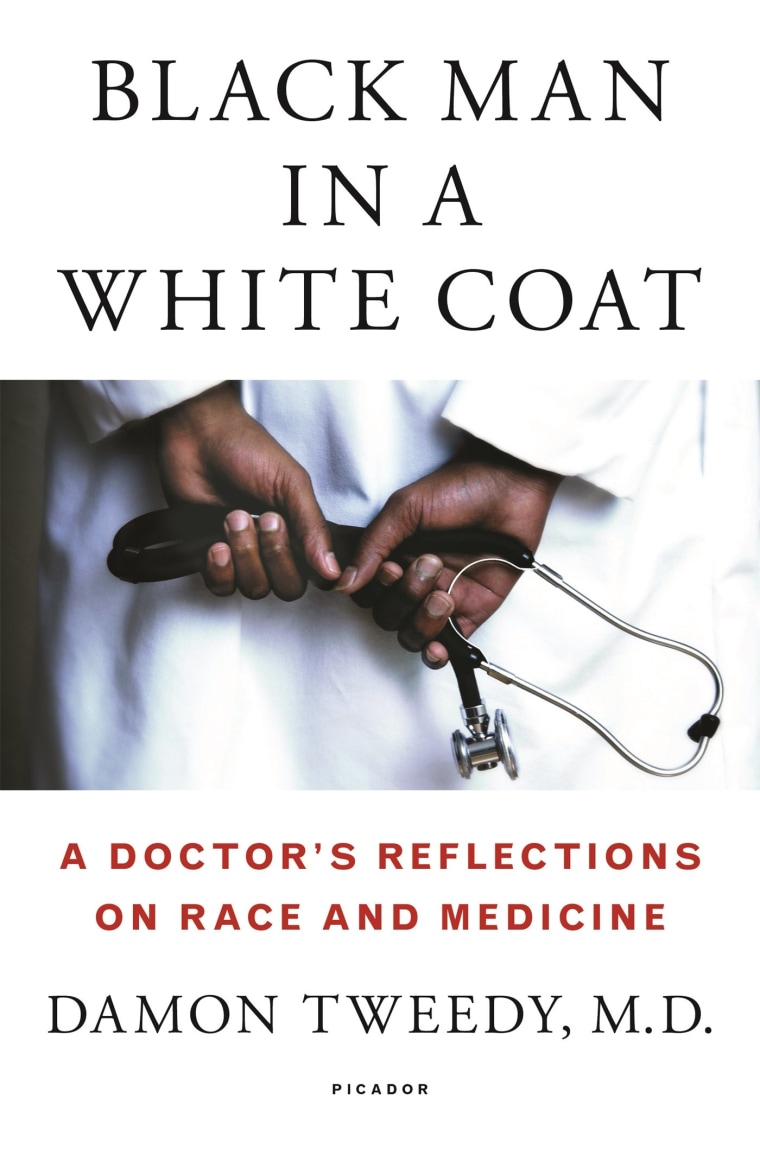 Damon Tweedy, an assistant professor of psychiatry at Duke University, pens a necessary memoir on the experiences confronting racism and bias in the medical industry while commenting on the racial disparities in the health field.
12. THE SISTERS ARE ALRIGHT, BY TAMARA WINFREY HARRIS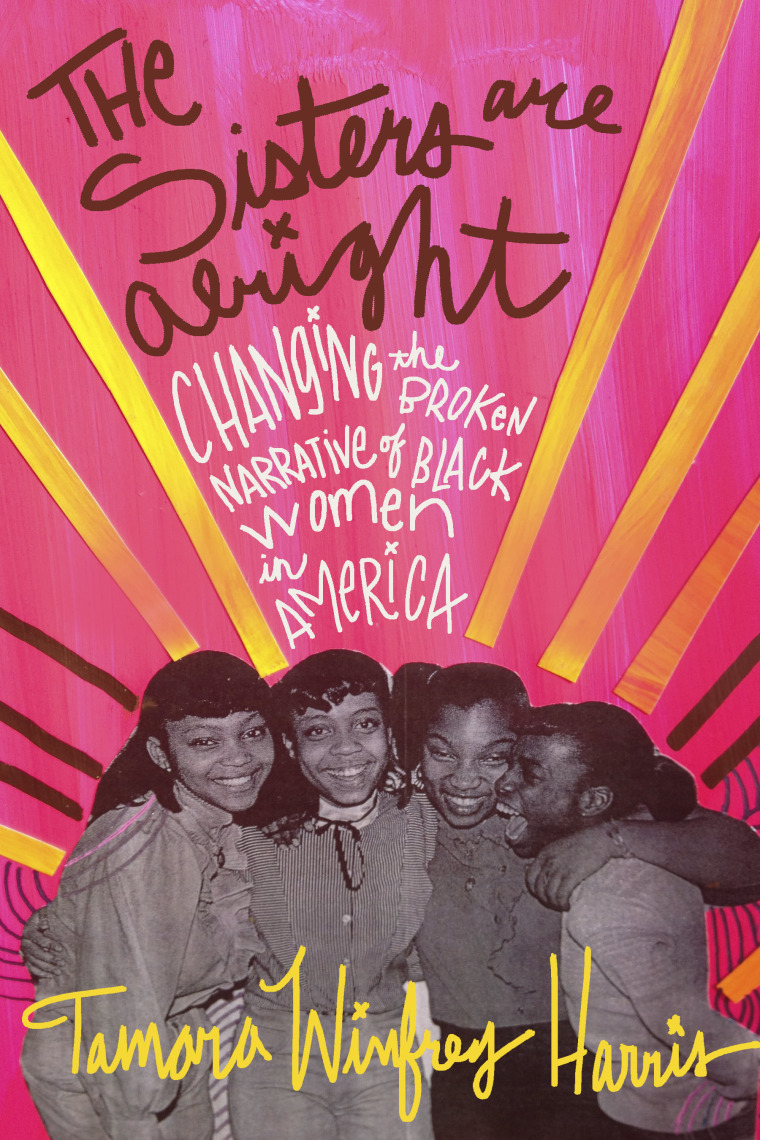 "Black women's stories look a lot different from what you've heard. And when black women speak for themselves, the picture presented is nuanced, empowering, and hopeful." — The Sisters Are Alright: Changing the Broken Narrative of Black Women in America, Tamara Winfrey Harris
In this book which reads more like a love letter to Black women, Winfrey Harris exposes the myths behind the flawed portraits of Black women while putting forth a new uplifting narrative that is long overdue.
13. INVISIBLE MAN, GOT THE WHOLE WORLD WATCHING, BY MYCHAL DENZEL SMITH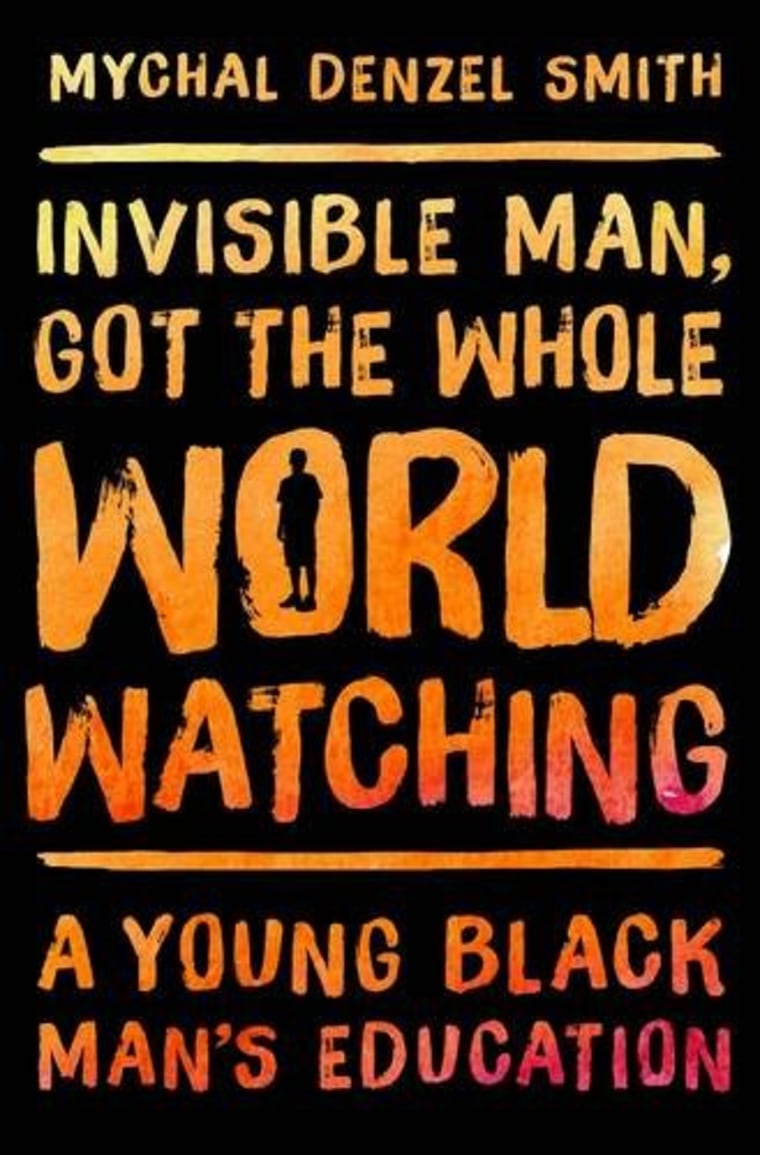 The Nation's Mychal Denzel Smith looks at the current state of black manhood vis a vis the most poignant moments of the millennial generation. From witnessing the election of President Barack Obama to the deaths of Eric Garner and Trayvon Martin, Denzel Smith examines what it means to be black and male in a "post-racial" America.
14. THE MISADVENTURES OF AWKWARD BLACK GIRL, BY ISSA RAE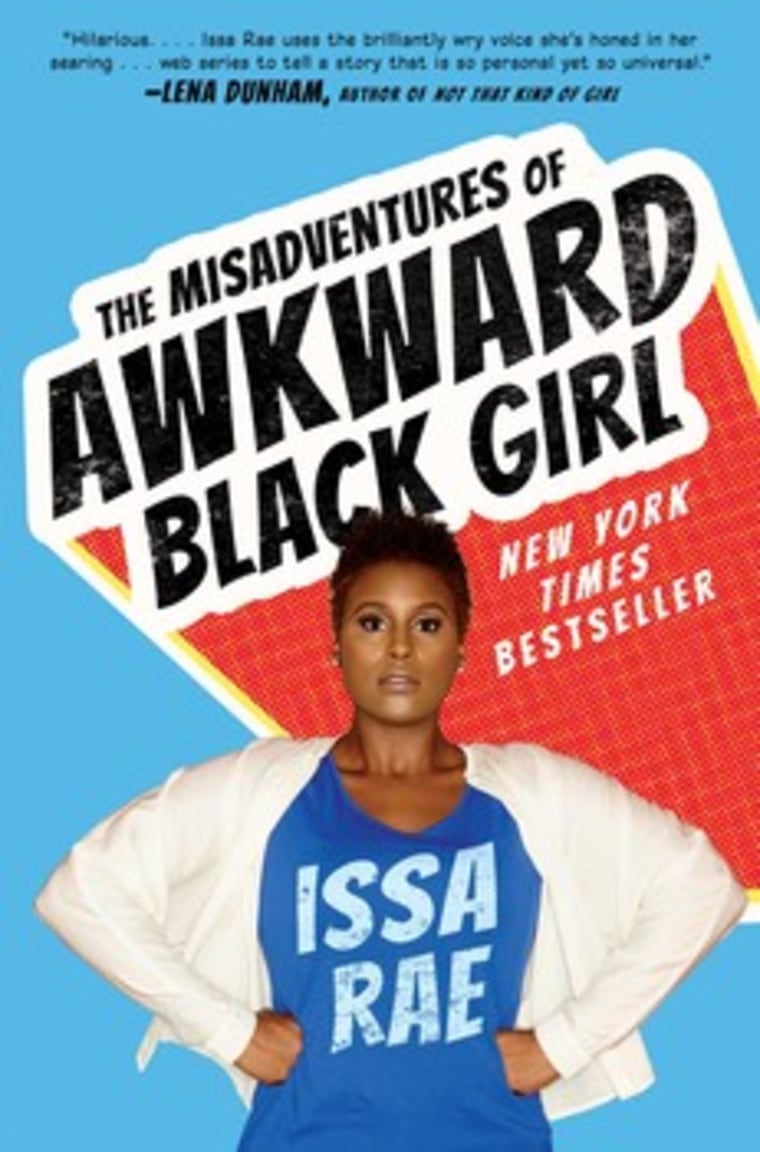 Think Awkward Black Girl -- the comedy web series -- but on paperback. American actress and writer Issa Rae does not disappoint in this book, offering readers inspiration through comedic relief to embrace their whole selves.
"It all made sense: my shyness, all the times I was dismissed for not being "black enough," my desire to reframe the images of black film and television, which I started to do when I created a series in college called Dorm Diaries, my inability to dance—these were all symptoms of my Awkward Blackness. This is an identity, I thought." — The Mis-adventures of Awkward Black Girl, Issa Rae
15. FOR WHITE FOLKS WHO TEACH IN THE HOOD...AND THE REST OF YALL TOO, BY CHRIS EMDIN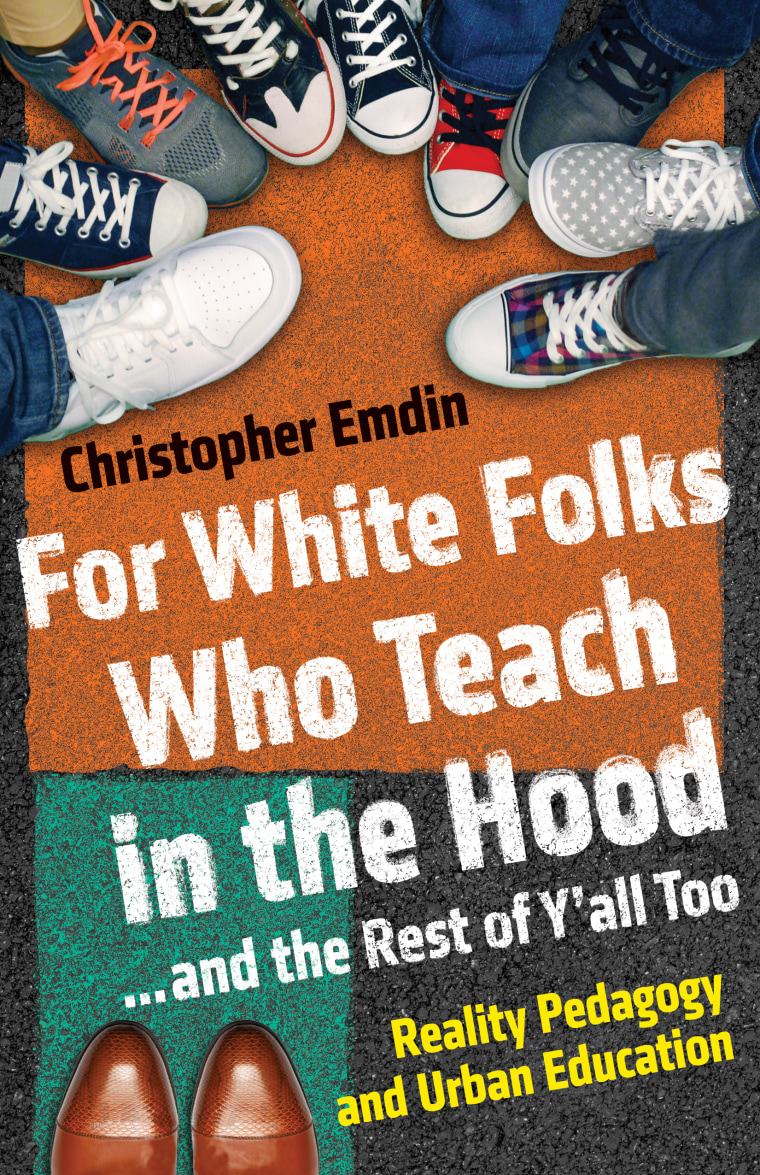 Columbia University professor Chris Emdin's forthcoming book, For White Folks Who Teach in the Hood ... and the Rest of Y'all Too: Reality Pedagogy and Urban Education, will speak to educators who are looking for practical tools to engage urban students in the classroom. Integrating the forces of art and science, Emdin offers a path forward for education in the 21st century.
16. NOBODY: AMERICA'S WAR ON THE VULNERABLE, MARC LAMONT HILL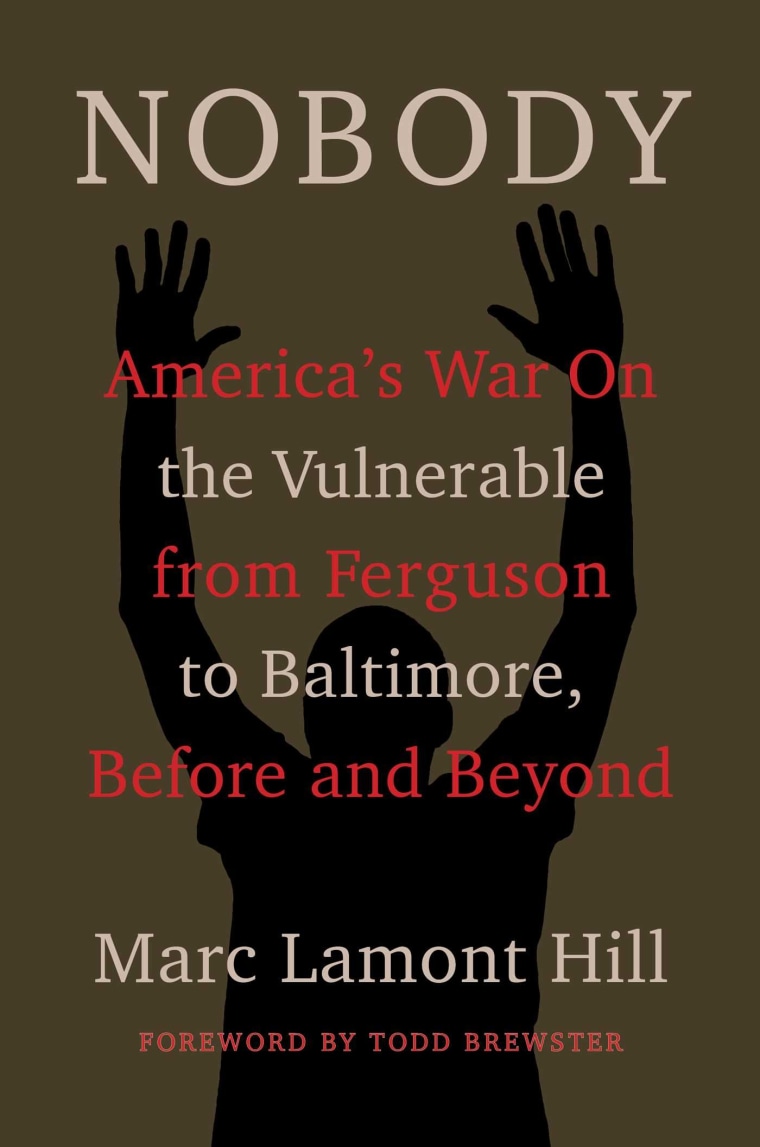 Set for release later this year, Marc Lamont Hill's book, Nobody: America's War on the Vulnerable from Ferguson to Baltimore and Beyond, presents an examination of America's treatment of what he calls, the "Nobody" class. In looking at the deaths of Freddie Gray, Michael Brown, and others, Hill reveals the larger crisis for American citizens who find themselves on the intersections of being poor and black.