During the holidays last year, Jackie Rodgers was looking for wrapping paper that reflected her family, preferably a melanin-rich Santa Claus, but could find nothing.
She searched and searched — even begging friends from major cities to join the hunt — but frustrated by the lack of images she desired, she decided to make her own. It was then, 'Greentop Gifts' was born, named after her grandfather's 'Greentop Restaurant' he managed in the 1930s and 40's in Orange County, North Carolina. 'Greentop' was a go-to place in the town for black families to come together to create great memories and she is hoping her gift company does the same.
Jackie and her husband Shaun spoke with NBCBLK before getting ready for the busy holiday season about running their new company.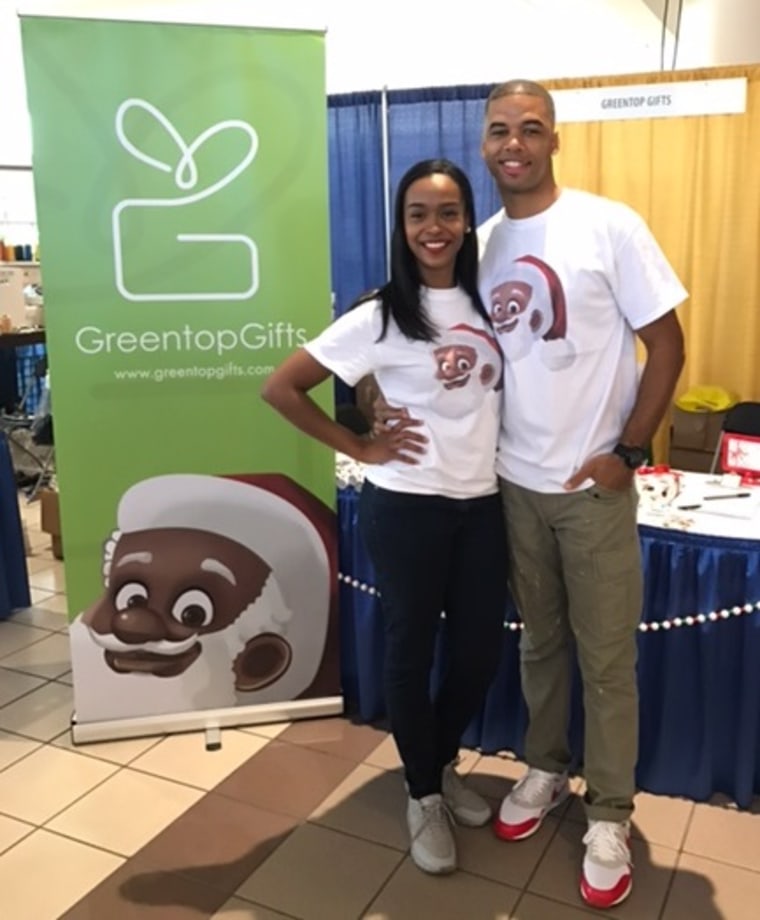 NBCBLK: How did Greentop Gifts come about?
Jackie: Last year this time I was looking for wrapping paper for our two-year-old to wrap his gifts, and I couldn't find any paper that featured a black Santa. I found white Santas and in the past, I bought them and colored them in with a colored pencil but it wasn't something that I wanted.
I was just really discouraged so I came home and told my husband that if I couldn't find wrapping paper by next year that I was just going to make my own. If I had to go to Kinko's, get on photoshop, or otherwise, I was going to figure it out. And so that's how we started this process. It was out of a void we were trying to fill for our son.
How has your education helped you in launching your business?
Shaun: Jackie went to Clark Atlanta and I went to Morehouse College. We're AUC (Atlanta University Center) alumni. Those experiences were so phenomenal and really the formative years for us, not just within the classroom, we were both business majors, but outside the classroom as well. Just learning about our neighborhoods, our communities and all the different types of people that make up our communities how they make decisions.
Then, once we started rolling out 'Greentop' that was the same base —the Clark-Atlanta, Morehouse College base —who really helped us get it out there and really showed up and showed out for us and through their support and love.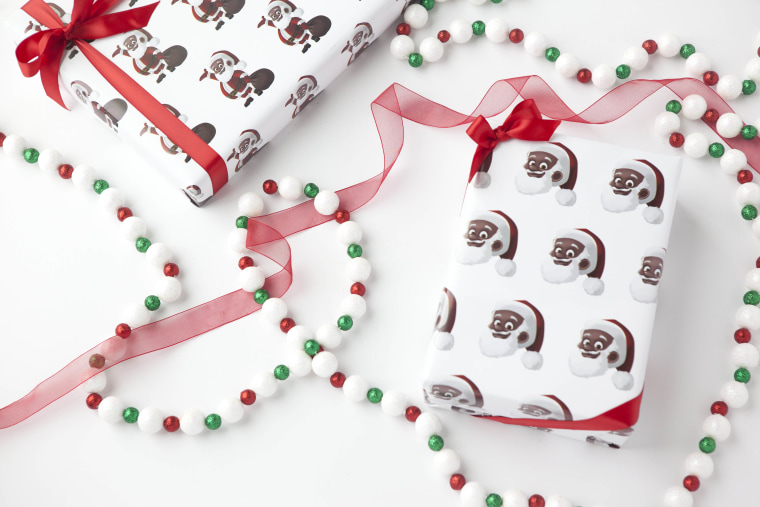 Jackie: We were both business majors and we both work in sales now. My husband started in finance and he has is MBA from Duke University. All our educational background has really helped to launch this for us because when you think of it, all our experiences in our corporate jobs helped grow 'Greentop.' In addition to that, we really relied a lot on our HBCU network with finding different vendors, from our attorney, who's an HBCU
In addition to that, we really relied a lot on our HBCU network with finding different vendors, from our attorney, also an HBCU graduate, to finding other black illustrators and graphic design artists, we tried to really make sure that we could support black businesses as much we could.
RELATED: 8 HBCU Grads Offer Advice for First Year Students
Also, with our launch in October we did a marketing dump where we attended different homecomings and passed out promotional items. We went to Clark Atlanta, Morehouse/Spelman, North Carolina A&T, North Carolina Central, and Howard's Homecomings and passed out promo items and had our brand ambassadors there. They had on the 'Clarence Claus' shirt. It was a really great opportunity for us to be at those homecoming events. As an HBCU graduate, you know important and how exciting an HBCU Homecomings are so for us to have 'Clarence Claus' there it was really great to launch our business.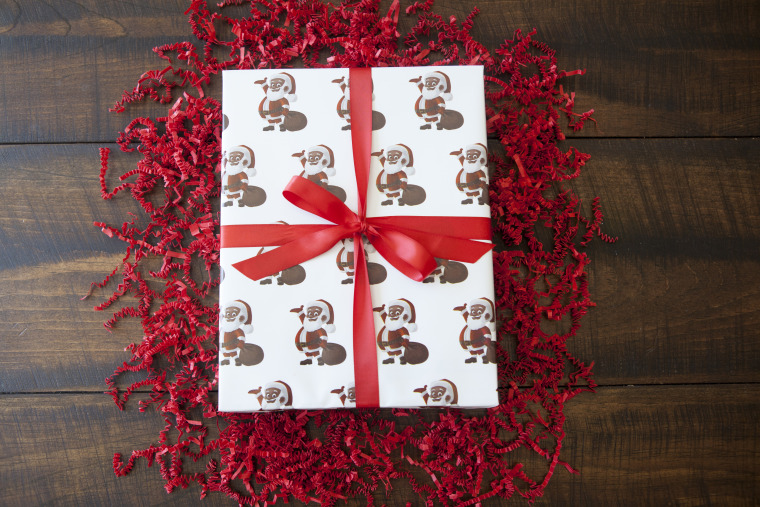 What did you have to sacrifice in order to get 'Greentop Gifts' off the ground?
Shaun: We sacrificed sleep, number one. There were many nights till 1:00, 2:00, 3:00AM building our website and researching other things out there. You have your routine — as a married couple with a child —where you come home from work, watch tv, eat dinner and play with your kid, but we had to sacrifice some of that time to get this off the ground.
RELATED: Parent Turned Entrepreneur Hopes to Woo 'West Texas Investors'
Then we had to sacrifice money. We had to put and invest money into the idea and concept. But I think for us, that sacrifice was more than worth it because we knew that we were creating something not just for us, but for all the people like us across the country.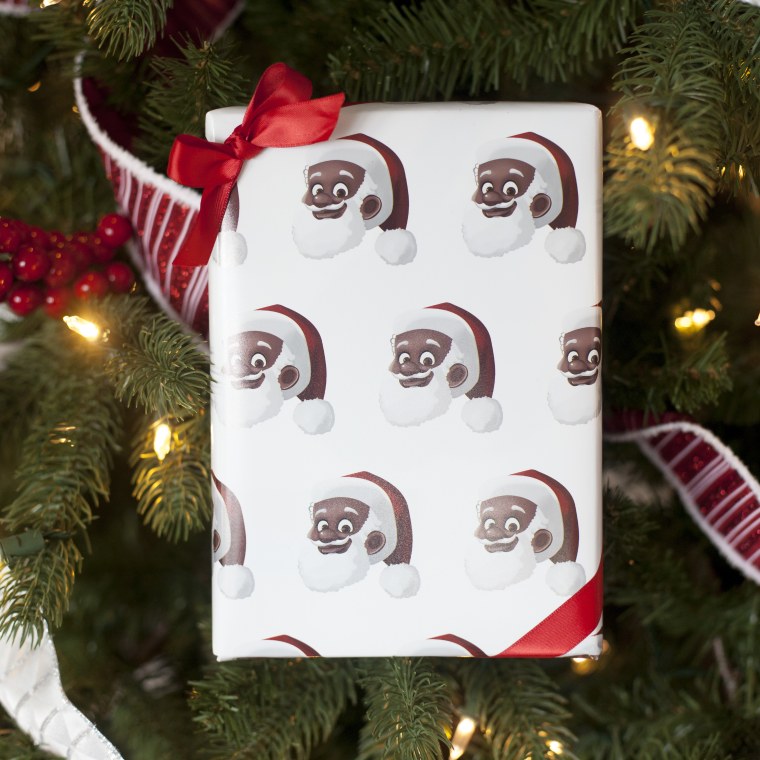 Do you plan on premiering other characters?
We do, Birthdays are huge celebrations in our families. We take every birthday as a very important one. We are going to be doing new items for next year. We've gotten lots of feedback from customers about things they've been looking for and have been unable to find currently in the market. They've been asking us 'Can you do this design?' or 'Have you thought about this?'
We've been receiving that feedback and along with things we have in the pipeline, we'll be releasing new items soon. We've also got items that will be coming out in the next few weeks as well around 'Clarence Claus.'
What else is next for 'Greentop Gifts?'
We have a newsletter that we use to reach out to our fans and consumers and that's we're we'll be announcing new items. Also, we're featured this month in the 'Ujamma Box,'' (a subscription box) we're super excited about that partnership.
Find out more about Greentop Gifts through their website GreentopGifts.com and follow them @greentopgifts.