In November of 2008, when President Obama won the White House, he also won the undying, uncritical, unflinching adoration of Black America. But Father Time is undefeated. Now, as his time in office ends, we must measure his legacy based on the tangible progress of our community under his stewardship. Here's where we are.
No honest assessment of the President's legacy can ignore the material devastation that happened in the Black community under his watch. The foreclosure crisis hit Black Americans harder than the country in general. The wealth gap widened—wealth increased in white communities and decreased in non-white communities. The median wealth for white families in 2013 was around $141,900, compared to $11,000 for Blacks. This continued value gap in financial terms easily translated to other areas, from education to health equity.
It helps to explain why our movement to make Black Lives fully Matter in the eyes of the nation hasn't succeeded yet. In the year 2016, we confirmed that even video evidence could not defend against the state's ability to take Black life without accountability, as demonstrated by the mistrial of Walter Scott's killer or the failure to indict the killers of Freddie Gray.
President Obama has blamed the lack of progress on a recalcitrant Congress. But he has pardon powers that don't require Congress at all. So far the President has used them to burnish his legacy by offering clemency to a record 1,000 individuals. But he should add the symbolism of posthumous pardons to the substance of the contemporary ones.
I've advocated for President Obama to posthumously pardon Marcus Garvey. It seems like an odd request. Garvey is long deceased and so why waste the breath needed to say, "you're pardoned."
By pardoning Garvey, he has a chance to make a strong statement for his legacy, taking a stand against the use of the law for political prosecutions against civil rights activists.
Because it would correct a grave injustice. Few know that longtime FBI director J. Edgar Hoover's career long ambition to "Prevent the rise of a 'Messiah'" began with Garvey. Soon after he joined the FBI in 1919, Hoover looked for ways to frame Garvey. The "mail fraud" charge that his agents manufactured rested on flimsy evidence, basically a single empty envelope. The charge—the false claim that Garvey's entire career was a Ponzi scheme designed to financially exploit his own people—hurt Garvey's heart.
In 1923, with a hostile judge standing watch, a hostile federal prosecutor implored a hostile all-white-male jury, "Gentleman-will you let the Tiger loose?" Garvey never had a chance. He received the harshest penalty possible under law, five years in prison and a large fine. He was jailed, then later deported in 1927.
Related: OpEd: President Obama's Farewell: A Siren to Citizenship
Years later, after a false report of his own death, Garvey read his own obituary and saw that this wrongful conviction loomed large in the telling of his life story. He had a stroke soon thereafter, arguably dying of a broken heart.
In 1976, nearly 50 years after Garvey's wrongful conviction, United States Senator Frank Church chaired an investigatory committee to investigate government spying on citizens. It reveled that the tactics that Hoover created for Garvey had reappeared in a similar pursuit of Dr. Martin Luther King and other civil rights leaders. The agency called this "COINTELPRO." The unjust and brutal tactics that began in the pursuit of Garvey will probably never die on their own. We must vigilantly highlight, condemn, and repudiate these types of surveillance practices and politicized prosecutions like the ones that felled Garvey.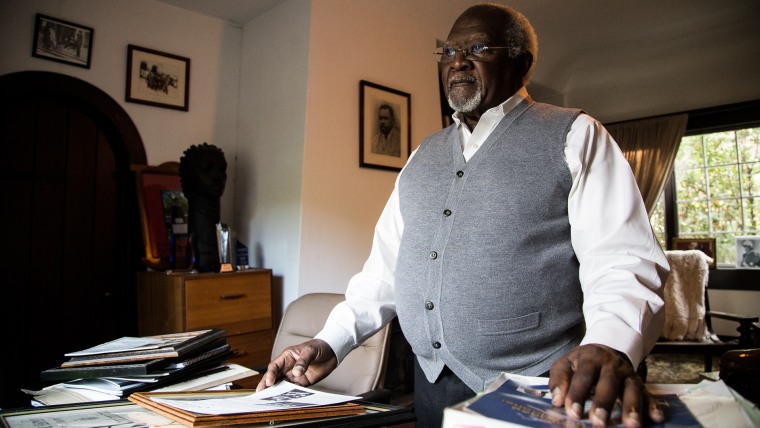 In 1987, the House Judiciary Committee, under the leadership of Congressman John Conyers, held hearings on the exoneration of Marcus Garvey. Again, in 2004, Congressman Charles Rangel began a series of annual House resolutions bringing attention to this injustice, but no pardon was issued. Now, with the Justice4Garvey effort led by his son, Dr. Julius Garvey, a groundswell of support has arisen. Those clamoring for this posthumous pardon now include the Congressional Black Caucus, the Jamaica Prime Minister Andrew Holness; and even Nelson Mandela's grandson, Ndaba Mandela.
Based on the campaign rhetoric of the President-Elect and history of his Attorney General candidate Jeff Sessions, I expect us to face a government very hostile to Black Lives Matter protesters, and willing to use the law for political retribution. For this reason, I joined a letter signed by over 1,200 law professors opposing the Sessions confirmation.
Although President Obama isn't discussing any particular cabinet appointments, by pardoning Garvey, he has a chance to make a strong statement for his legacy, taking a stand against the use of the law for political prosecutions against civil rights activists. He can reaffirm that regardless of short-term expediency, the legacy of political prosecutions never goes away, and even 100 years later people will still think about it and move to correct the injustice.
Granting a posthumous pardon to Marcus Garvey is important and will matter to his family, the civil rights community, and to the President's legacy writ large. It's the right thing to do and the right time to do it.
Justin Hansford is a Black Lives Matter Activist and law professor at Saint Louis University. He is currently a democracy project fellow at Harvard University's Charles Warren Center for American Studies and a visiting Professor of Law at Georgetown University Law Center. Follow him on Twitter @Blackstarjus