CHARLESTON, S.C. — Jennifer Clyburn Reed, the middle daughter of House Majority Whip James Clyburn, has become a one-woman welcoming committee for ambitious Democrats in South Carolina.
She visited a historic marketplace with Sen. Kirsten Gillibrand and small businesses owned by black women with Sen. Kamala Harris, set up informal meet-and-greets with voters and attended campaign events for each of the 12 different Democratic presidential candidates when they visited the state. Three campaigns asked outright for her endorsement.
Clyburn Reed's father, after all, is the senior ranking black American in Congress.
James Clyburn, a Democrat who became a member of the House in 1993, has endorsed three presidential candidates since that time: John Kerry in 2004, Hillary Clinton in 2016 and, now, Joe Biden.
The potential influence he and his family wield in South Carolina is apparent to anyone in the state with a television set. Clyburn Reed's son Walter Clyburn Reed has appeared in a Pete Buttigieg campaign ad, where Clyburn Reed describes his grandfather as his hero.
Meanwhile, his aunt, Clyburn's eldest daughter Mignon Clyburn, said she has also fielded overt and more oblique endorsement requests, in person, by phone and email. That's despite the fact that until 2018, she was a long-time government worker who has never been publicly involved in politics because of her job.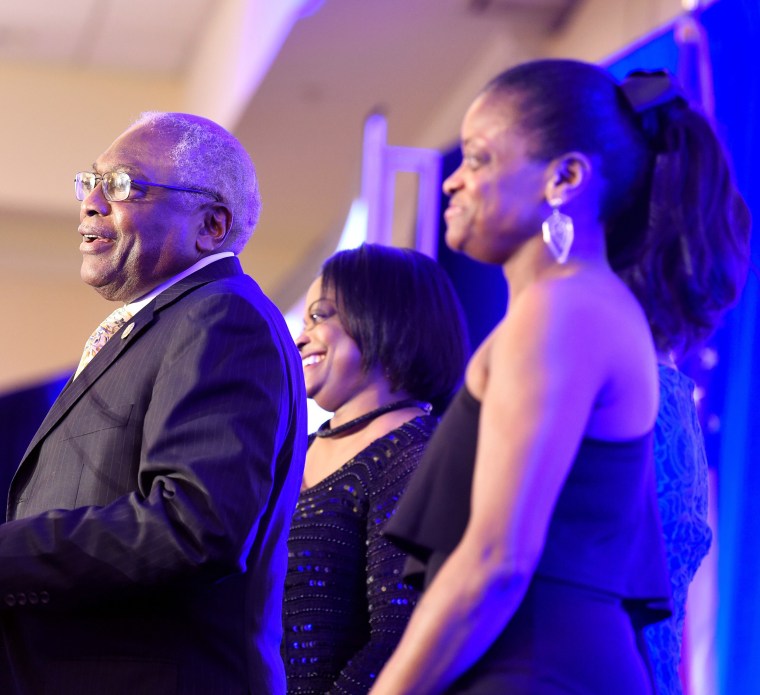 In 2016 when a Republican with very few early endorsements won the South Carolina primary and later, the White House, questions long simmering in a pot watched by those obsessed with politics reached a boil. Do endorsements matter? Do they have any impact at all?
In this election cycle, former Vice President Biden has a clear lead in endorsements from powerful elected officials, community leaders and others, but his appeal to voters has not followed the same path. So, in South Carolina, the Clyburn endorsement chase has extended from James Clyburn to several adult members of the family.
"In South Carolina Democratic politics, there is one endorsement and perhaps one name that matters more than most," said David Darmofal, an associate professor of political science at the University of South Carolina who studies voter behavior. "That's Clyburn, House Majority Whip James Clyburn and perhaps, some of his family."
Clyburn's eldest daughter agrees.
"I can not with any type of academic certainty or clairvoyance say how much a Jim Clyburn endorsement matters," said Mignon Clyburn, a former Federal Communications Commission head who now owns a consulting business and splits her time between Washington, D.C., and South Carolina. "But I can tell you, I think a Jim Clyburn endorsement, at this time, is a B-F-D. ... I think the impact extends beyond the borders of the Palmetto state."
Political observers have also noticed the Buttigieg campaign ad featuring Clyburn's grandson holding a picture of Clyburn. And, Jennifer Clyburn Reed, Walter Clyburn Reed's mother, has also been spotted at multiple Biden events in South Carolina, Darmofal said.
"I think from both those things, certain things may have been inferred by other voters," Darmofal said. "The commercial, some people thought, implied that Clyburn was endorsing Buttigieg, so it's been a bit controversial."
This year, South Carolina voters will choose from eight candidates who are on the ballot. Mike Bloomberg, a billionaire with more than $200 million in ads on the air across the country, is not a listed choice because he opted out. This week, a Bloomberg campaign aide said on MSNBC that South Carolina's primary will not matter, but Super Tuesday primaries will.
Voters have a lot coming at them, James Clyburn said. Then, last week he went to his accountant's funeral and was stopped five or six times before he could get inside the sanctuary. An older woman, seated near the front of the church asked the veteran lawmaker to lean down.
"She said, 'young man, I want you to whisper in my ear who you are voting for,'" James Clyburn said. "'You don't have to tell anybody else, I know what you are saying, but I'd like to know your plans because that's who I am going to vote for.' That said to me, I need to publicly endorse."
That was hardly the first intense primary-related conversation Clyburn, 79, has had, thanks in part to his grandson, who began working for Buttigieg last year as an organizer.
In that time, Walter Clyburn Reed has knocked on doors, coordinated and attended a variety of political events in an effort to win voters for the South Bend mayor. He also went beyond what was usually expected of an organizer by providing the voice over in a radio ad and appearing in that TV commercial.
"If you had not heard, Walter Clyburn Reed, the grandson of esteemed US Representative Jim Clyburn, is now a South Carolina Organizer for #TeamPete," a Facebook post created in August by the political organization PDX For Pete read. A second post, released by the campaign, reiterates the same point but includes a photo of Walter Clyburn Reed with Buttigieg.
"He has every right to his own ideas," James Clyburn said. "He has talked to me various times about Buttigieg. And I've told him what I thought. But those conversations are private. I will say this, I would be a sorry grandfather if I threw cold water on my grandson's dreams."
The Buttigieg campaign declined to make Clyburn Reed available for comment this week.
James Clyburn's youngest daughter, Angela Clyburn Hannibal, serves as political director for the South Carolina Democratic Party. She did not respond to multiple requests for comment from NBC News.
Mignon Clyburn doesn't engage in politics beyond the occasional donation (none so far this year) or conversation with friends and family. She operates her own consulting firm where, she said, it's important not to offend clients so that one may "entre and preneur," a play on the word entrepreneur and its French origins, which mean to connect or exist between and to undertake or engage. But she does pay close attention to South Carolina politics. This year, things are a bit different, more intense and voters, she said, more anxious.
"My sense is there are lots of people who are not satisfied with the last three-plus years and they really want change," she said. "People want choice, but people are also ready for a clear answer, a victor out of the Democratic competition. People are anxious but most of all they want victory in November."
But that doesn't negate the primary process, Mignon Clyburn said. It tests candidates and forces them to adopt ideas other contenders have made popular. One example: when Buitigieg said in a debate that the country needs "Medicare for all who want it," not "Medicare for All."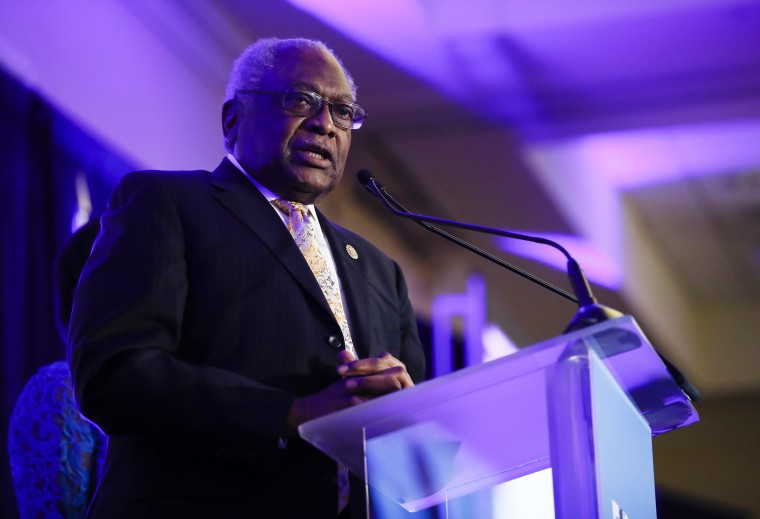 "I'm not endorsing him," she said, "but I thought, 'How brilliant is that?' This is a subject of intense interest and has created factions within the party. That phrase. I really appreciate it. That reasoning threads the needle."
Jennifer Clyburn Reed, the director of the Center for Education and Equity for African American Students at the University of South Carolina, is the member of the Clyburn family who some political observers think is most likely to run for her father's seat when he's ready to step away from politics.
"I am not a political person," she said. "I mean, I am into politics, but my main goal in life is to be a servant of the people of South Carolina, so endorsements just weren't it for me this time."
Jennifer Clyburn Reed and Mignon Clyburn declined to endorse Sen. Kamala Harris and Sen. Cory Booker, both of whom have since dropped out of the race. A third candidate who asked for her endorsement, and who Jennifer Clyburn Reed declined to identify, remains in the race.
By the end of this week, the requests for endorsement hadn't stopped, she said.
Nor have what she considers efforts to spot commitments that don't exist. A New York Times story this week drew attention to the fact that Tom Steyer's campaign rents office space from Jennifer Clyburn Reed and her husband, paying the couple about $40,000 in rent thus far.
However, to Jennifer Clyburn Reed, that is business — not an endorsement.