SAN FRANCISCO — Reparations advocates urged San Francisco supervisors Tuesday to adopt recommendations aimed at shrinking the racial wealth gap and otherwise improving the lives of Black residents as atonement for decades of discriminatory city policies, including the granting of a lump-sum $5 million payment to every eligible adult.
San Francisco's Board of Supervisors was expected to vote this week to accept the final reparations plan issued by the city's African American Reparations Advisory Committee. The city has set aside $4 million to open an office of reparations, but it has not acted on major recommendations.
Supervisors have expressed enthusiasm for reparations but stopped short of backing individual proposals. The office of Mayor London Breed, who is Black, said in a statement Tuesday that she will "continue to lift up" marginalized communities but she believes that reparations are best handled at the federal level.
San Francisco embraces its image as a sanctuary for people living in the country illegally and members of the LGBTQ community. But it is also a city that pushed out thousands of Black families from their homes in the 1950s and 1960s. Black residents are now only 6% of the population, down from 13% in 1970.
More than 200 people rallied outside City Hall before Tuesday's board meeting, demanding that the city start addressing the enormous disparities for Black San Franciscans. Rev. Amos C. Brown, who sits on the advisory committee, said that the "bill is due" and the city needs to "just do it."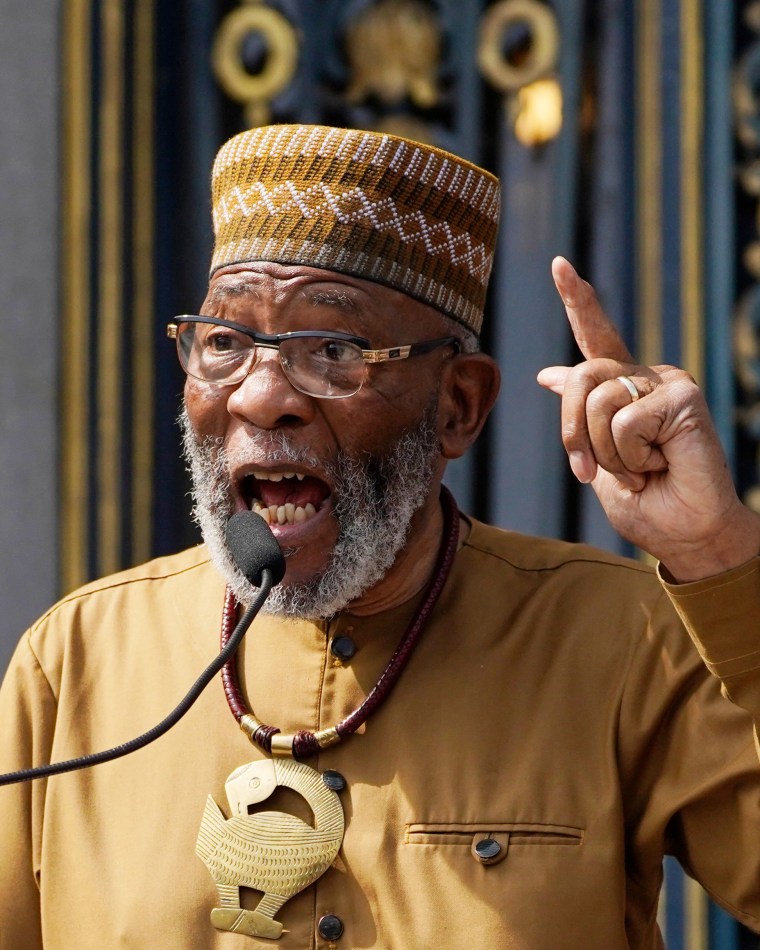 The committee's recommendations include helping Black families own homes, supplementing household incomes and the creation of a historically Black university. Advocates say Black people are owed for unpaid labor, property taken through eminent domain and policies that denied them mortgages and access to education.
Critics say the city's reparations plans are unconstitutional and would ruin the city financially. Richie Greenberg, who ran for mayor in June 2018 and received less than 3% of the vote, said in an email to the board that the reparations plan "is unlawful, and pursuing the plan regardless of this fact is a clear and purposeful wasting of the city's taxpayers' money."
California's first-in-the-nation reparations task force completed its work this summer, and its recommendations are with lawmakers for consideration.