When Tika Sumpter landed the role of Michelle Obama in "Southside With You," the new film about the first couple's love story, she says she went from a feeling of excitement to "how I am going to do this?"
"I never wanted to imitate her, I wanted to embody her essence," said Sumpter. "This is Michelle Obama you know. If you're going to do it, you have to do it right."
To prepare for the role, Sumpter studied videos of the first lady giving graduation speeches. She worked with a voice coach over skype to perfect the way Michelle Obama enunciates everything. She also read Mrs. Obama's brother Craig Robinson's memoir "A Game of Character," to gain insight on her upbringing.
"After taping, I found myself still doing a lot of the things that she would do," admitted Sumpter.
As the Obamas prepare to leave the White House in just a few months, the new film immortalizes the beginning of their storied romance—the first date.
RELATED: Michelle Obama Joins Snapchat as 'MichelleObama'
"Southside With You" is a vivid portrayal of the summer day in 1989 when a young Barack Obama (Parker Sawyers) tries hard to woo a reluctant Michelle Obama—then Michelle Robinson—on a daylong outing across Chicago, which she insists 'is not a date'.
Michelle worked as a full-time associate at a law firm, and Barack was a summer associate whom she was assigned to as a mentor. He wants her to see him as more than just a co-worker, but she doesn't think that would be appropriate.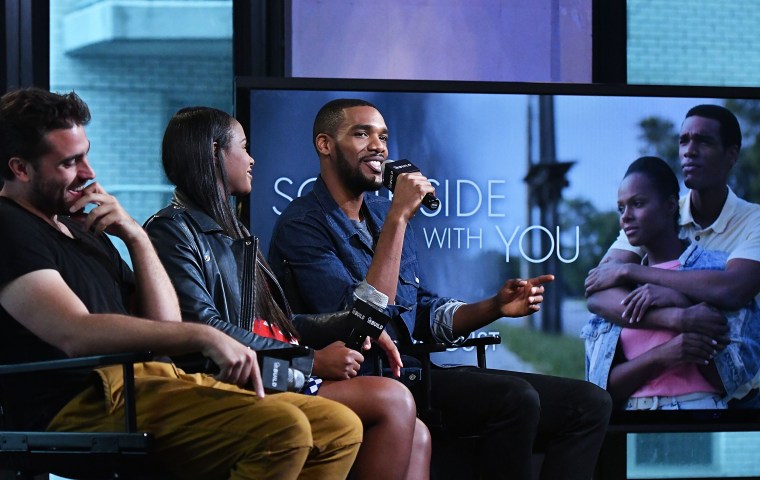 "How's it going to look if I start dating the first cute black guy who walks through the firm's doors? It would be tacky," Michelle says.
However, throughout the day as they go from an art exhibit to lunch at the park as well as a community meeting—debating everything from sitcoms and politics to ice cream versus pie —Michelle sees another side of Barack and realizes he is not "just another smooth talking brother".
They end up going to see Spike Lee's "Do The Right Thing" and share a kiss over Baskin-Robbins ice cream in Hyde Park.
First time director Richard Tanne, who launched the film at this year's Sundance Film Festival, says watching the Obamas' since their early days on the national stage, inspired him to write this fictionalized account of their first date.
"I was really struck by the way they look each other, how they flirt, how they touch each other," he said at a screening of the movie at the recent National Association of Black Journalists conference in Washington, D.C. "When I read about their first date I knew there was a movie there."
"Southside With You" paints an authentic picture of two people who are just getting to know each other, and the often awkward, yet universal experiences that come with it.
The movie is spot-on. From the casting of Sawyers and Sumpter, to the excellent cinematography that made you feel like you were right there in the backseat of Barack's beat-up car. And, of course hearing the likes of Janet Jackson (Rhythm Nation Era) and Al B. Sure, all while following the start of one of the most famous love stories as it unfolds through Chicago.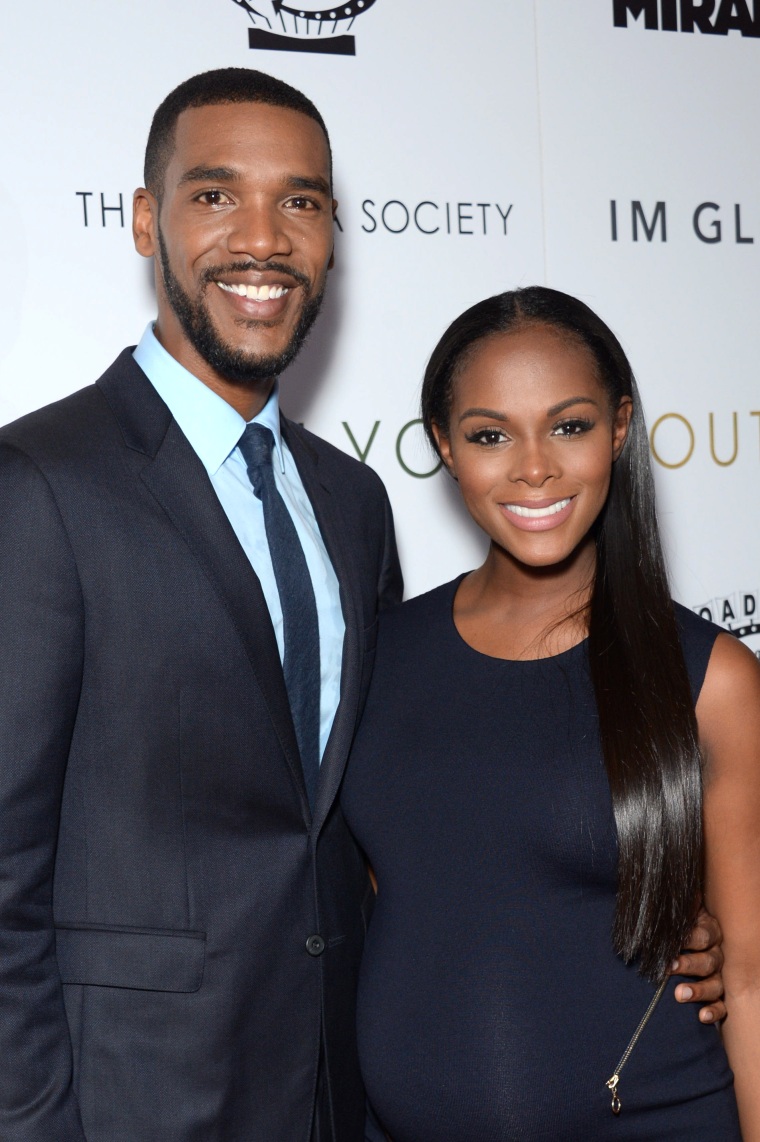 Tanne says he did his research by combing through interviews, articles and videos of the Obamas for months as well as working to get the casting and cultural aspects just right.
"I had to step outside of myself and embrace racial and cultural nuances to tell the story, said the film's director, who is white.
According to Sumpter (also a producer on the film), Tanne's genuine vision for the film showed. "It felt like I knew it. It was special," she told the audience at NABJ. Sumpter says it's how she knew right away that this was a project she wanted to be involved in even before the script was written or she had a leading role.
"At first, I thought well, 'I didn't go to Harvard. How can I relate?', but once I unwrapped Michelle Obama and went back to the girl from the South Side of Chicago, from a family who was hard working just like mine, then I got it," she told NBCBLK.
RELATED: Meet the 9-Year-Old President Obama Called a 'Clearly Good Negotiator'
Sumpter's co-star Parker Sawyers agreed when talking about how it felt to play a young Barack Obama. "The first day on set I did more of an Obama impression, but by the second day I was more comfortable and focused more on his mannerisms and who he is," said Sawyers who bares a striking resemblance to President Obama.
The co-stars tell noted that while the Obamas' do know about the film, they have not seen it. However, they hope that they do soon. "This was done with love and respect. We are hoping that Sasha and Malia love it too," Sumpter said.
Tanne hopes this romantic comedy may be the start of a return to the 'Black Love Era' because 'There are far too few black love stories on screen."
"Southside With You" hits theaters nationwide on August 26th.