Yale University has a tradition of naming classrooms after distinguished individuals associated with the school, but at an event Thursday, a classroom was officially named after Yale's first black student.
James W.C. Pennington, a former slave who escaped in 1837, studied at Yale at a time when it was illegal in the state of Connecticut for African-Americans to receive an education.
Pennington, who was also illiterate at the time, was not allowed to speak in class, use the library, or officially receive a degree. According to a press release by Yale News, Pennington later became a minister and abolitionist, writing, "There is one sin that slavery committed against me, which I can never forgive. It robbed me of my education."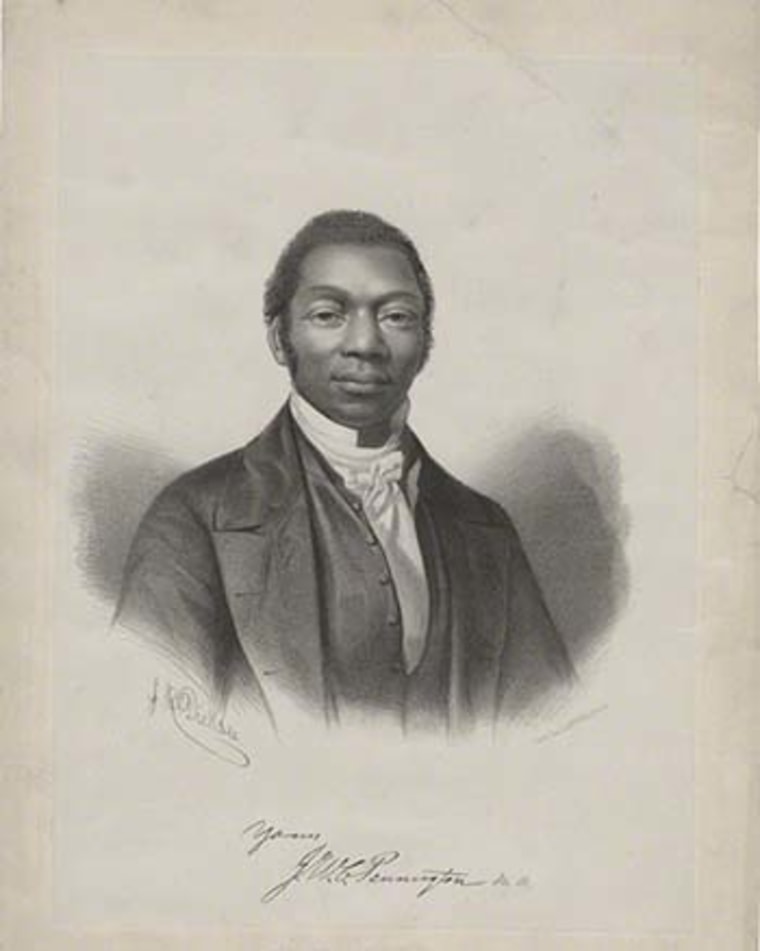 Greg Sterling, a dean of the divinity school, was a large driving force behind the renaming of classroom S100. He first announced the renaming at Yale's commencement in 2015. Racial tensions came to a head at the beginning of that school year after it was alleged that a fraternity on campus had turned away black women from their Halloween party. A letter sent from Erika Christakis, a former administrator, exacerbated the issue.
RELATED: Yale Janitor's Act of Civil Disobedience a Stand Against Racism
According to Dean Sterling, the decision to honor Pennington is not only an attempt to acknowledge the impact of African-American students throughout Yale's history, but it is also an opportunity for students to find some catharsis after a tense year.
"When I announced this decision at commencement, students spontaneously stood up and applauded, not randomly, but with vigor," Dean Sterling said. "Part of the reason this decision was made is that Yale is based on tradition and that tradition is largely, but not entirely, white. This is a way for students who haven't been able to lay claim to Yale's history to have a chance to do so."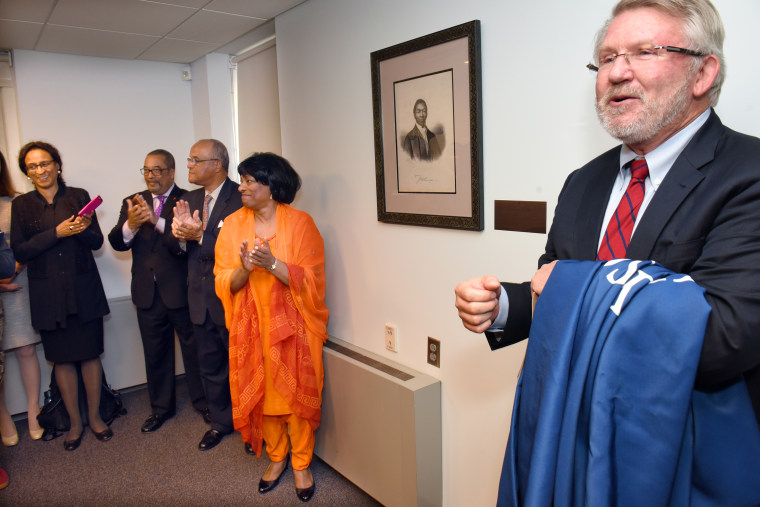 However, above all, Dean Sterling emphasizes that this is about honoring someone who fought for their education despite the circumstances.
"James Pennington was an individual who demonstrated great courage and a great deal of ability to overcome enormous odds—leaving slavery, illiterate, learning rudimentary skills from a Quaker family, coming [to Yale], and succeeding, if his subsequent career is an indication of what took place in the classroom here. I want students to understand what can be done with hard work, ability and courage."
In a speech given during the official renaming of the classroom, Dean Sterling hopes that the classroom will give Pennington's legacy a true home.
"I hope that a man whose voice was not heard will have his name repeated every day at this school."