North Korea has fired several projectiles into the sea off its east coast, South Korean officials said Monday amid concerns that Kim Jong Un's regime is preparing to conduct another test of its nuclear weapons.
"We are confirming that North Korea has fired five short-range projectiles off its northeastern coast area into the East Sea," a South Korean military officer said. "North Korea has launched 15 different projectiles on four different dates since firing the long-range missile on Feb. 7."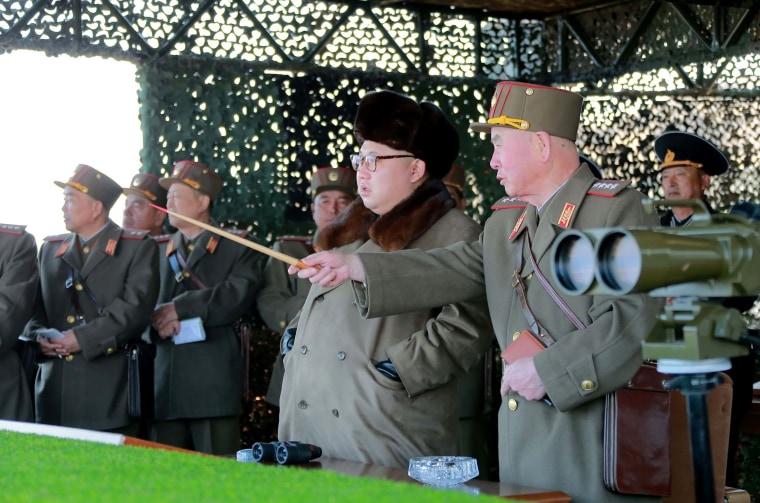 No further information was immediately available.
The launches came as North Korea has condemned ongoing annual South Korean-U.S. military drills that it sees as an invasion rehearsal.
The North conducted a nuclear test Jan. 6, followed in February by a satellite rocket launch that was widely seen as a disguised ballistic missile test.
South Korea's Unification Ministry, which is responsible for inter-Korean affairs, reportedly believes another nuclear test could be imminent.
"We believe that a fifth nuclear test can take place right away. The government is preparing for all possibilities," said ministry spokesman Jeong Joon-Hee, according to AFP.