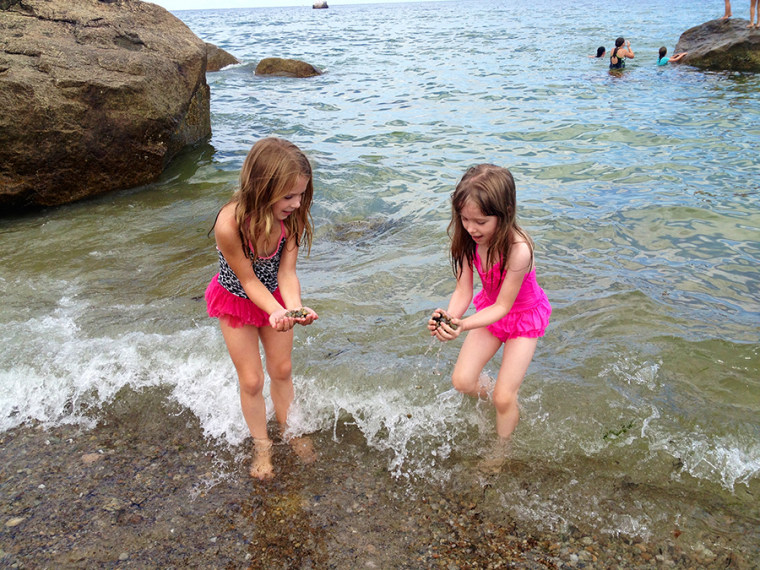 Sara Keagle, founder of TheFlyingPinto.com, is a flight attendant for a major U.S. airline and author of "The Flight Attendant Survival Guide." Through her blog "The Flying Pinto," she shares her experiences and offers you a glimpse behind the galley curtain. Sara has appeared on many morning shows including "Great Day Houston," "Charlotte Today," "FOX News in Houston," "Smart Family," "Sonoran Living," and Hallmark Channel's "Home and Family," a nationally syndicated talk show. Sara's travel advice was also featured in the October 2012 issue of O, The Oprah Magazine, in the "Best Pieces of Advice — Ever!"
Summertime's all about family adventure. As a flight attendant, I have sometimes felt a little "been there, done that." Now I get to share my travels with my husband and 7-year-old daughter — what could be better than that? As a family, we've compiled our adventure "bucket list" and it doesn't include crowded, expensive theme parks. For us- it just includes finding the best that America's "Mother Nature" has to offer.  
First stop: Alaska, the last frontier, is calling our names. We're dreaming of whales, black bears, kayaking and glaciers. While there is plenty to see in the city of Anchorage, sometimes we like to see more than a city, so a ride on the Alaska Railroad is number one on the list. What kid doesn't love a train ride? This railroad adventure has something for everyone. There are several packages to choose from, even day trips. We've decided to take the "Glacier Discovery Route." Starting in Anchorage, we'll head to the shores of Turnagain Arm, where the Beluga whales feed on wild salmon. Next on the ride is Placer Valley. This wildlife habitat is populated with bear, moose, coyotes and wolves. Along the route, we'll read children's books about Alaska and write in our travel journals. The trip continues as we ride through Spencer Glacier and ultimately end at Grand View to take in the wonder and beauty of the Kenai Mountains.  
Next, we'll head to the East Coast. Robert McCloskey's book "Make Way for Ducklings" is a family favorite for us, so we've decided to retrace the steps of Jack, Kack, Lack, Mack, Nack, Oack, Pack and Quack through the historic city of Boston. We may even discover a little history along the way — just don't tell the family! We'll start with a sailboat ride and picnic on the Charles River. Just across the way is Beacon Hill, where we can retrace the ducklings' steps through to Louisburg Square — a perfect spot to stop and read a chapter or two from "Little Women." The book's author, Louisa May Alcott, resided here in her later years. This location is so exclusive now it has its own zip code and the town homes can sell for up to $11,000,000. Next, we'll head down to the flats of Beacon Hill, march up Charles Street, and end our tour in the Public Garden among the beautiful willow trees and famous statues of the ducklings.  
Finally, what summer adventure would be complete without a trip to the beach? Our third destination is just a short, scenic plane ride away. We've decided on Martha's Vineyard, off the coast of Massachusetts. Upon landing, we'll rent scooters and tour the island. My daughter is most excited about the Flying Horses Carousel, the nation's oldest platform carousel. Oak Bluffs, which started as a site for a church revival, is now the most adorable little town — home to the famous "gingerbread cottages." My daughter, a budding artist, can't wait to set up an easel and join the many painters and sketch artists that journey here every summer. Of course, we'll end our day on the beach, building sand castles, taking in the fresh salt air and swimming in the cool Atlantic Ocean. 
There are many adventures to be had in these beautiful United States. Sometimes the right time to go is right now.