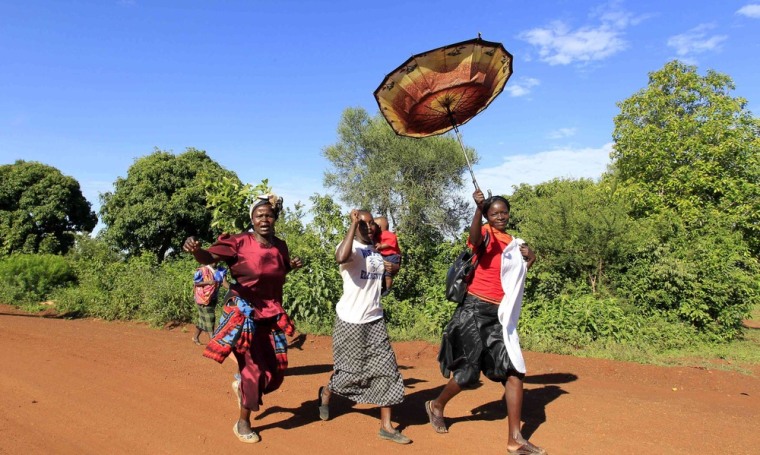 Villagers in western Kenya danced, cheered and waved branches in the air to celebrate Barack Obama's re-election Wednesday as news of his victory resonated far beyond American shores.
A crowd had gathered to watch television coverage in Kogelo, where Obama's late father was raised, and the president's step-grandmother wore a delighted smile after the result was announced.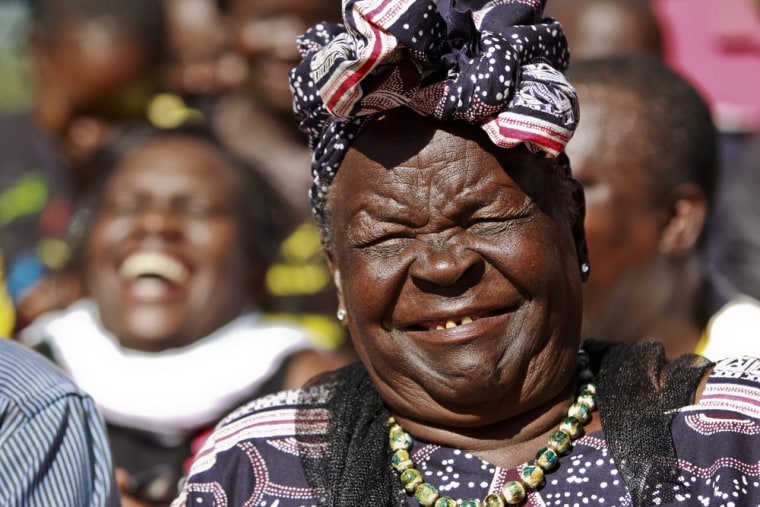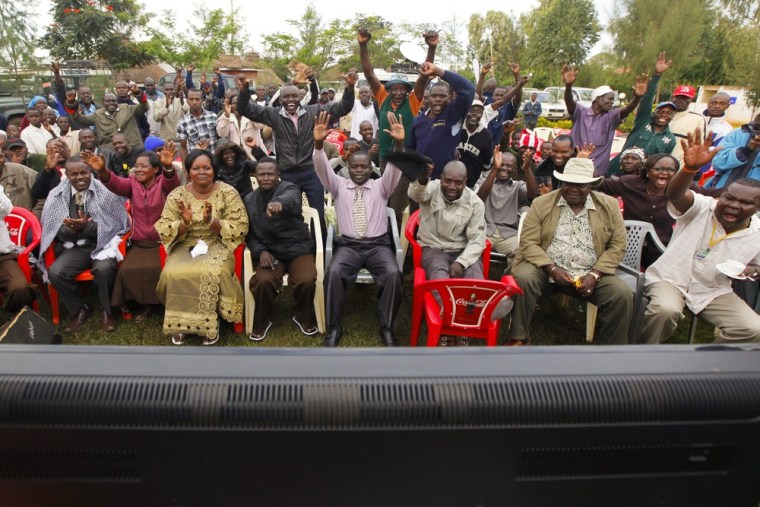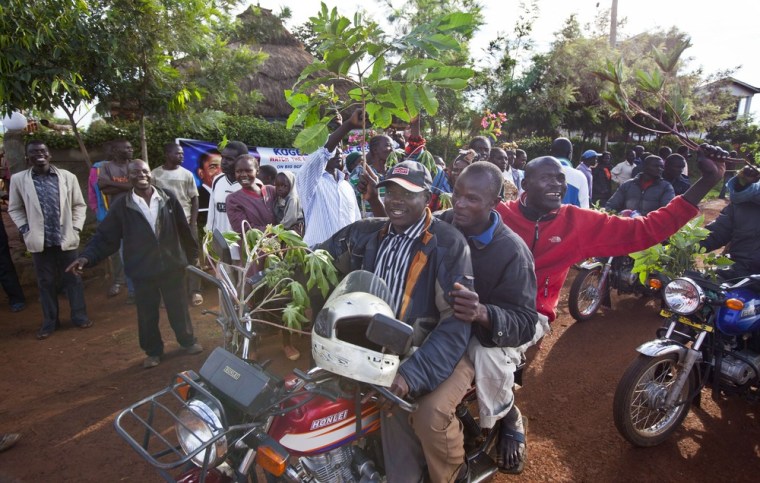 At the elementary school where Obama studied as a boy in Jakarta, Indonesia, students happily marched with a poster of the president from one classroom to another after hearing that he had defeated Mitt Romney, Reuters reported. "Obama wins ... Obama wins again," they shouted.
World leaders welcome Obama's 2nd term - but many challenges wait on his doorstep
A statue of a young "Barry" Obama, as he was called as a child, stands outside the school.  "I want to be like him, the president," student Alexander Ananta said.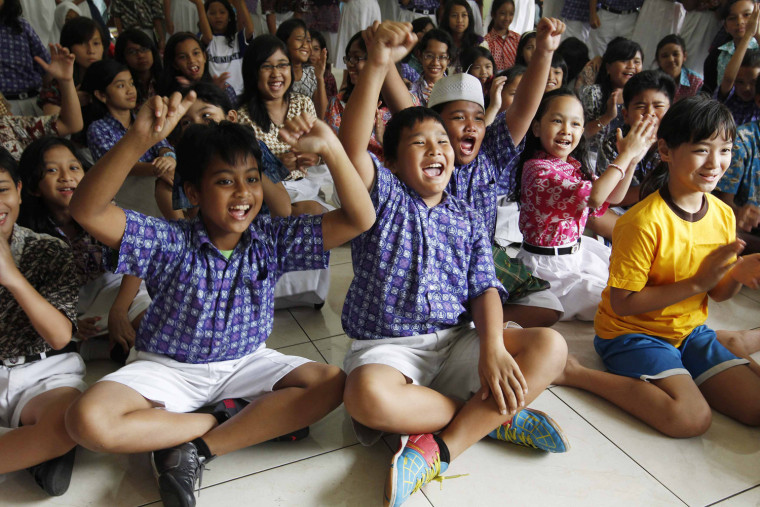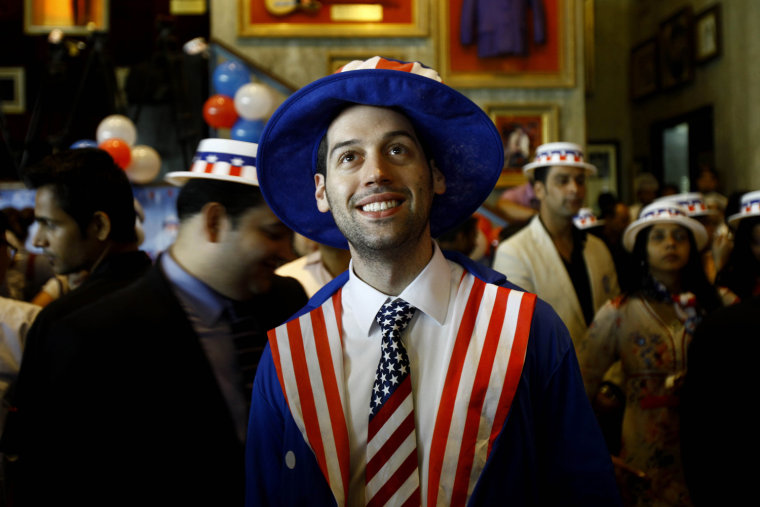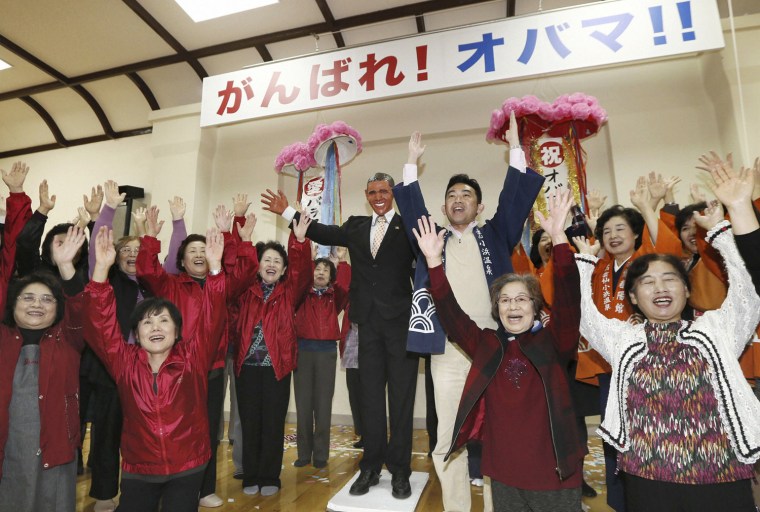 See more images related to the election of 2012.