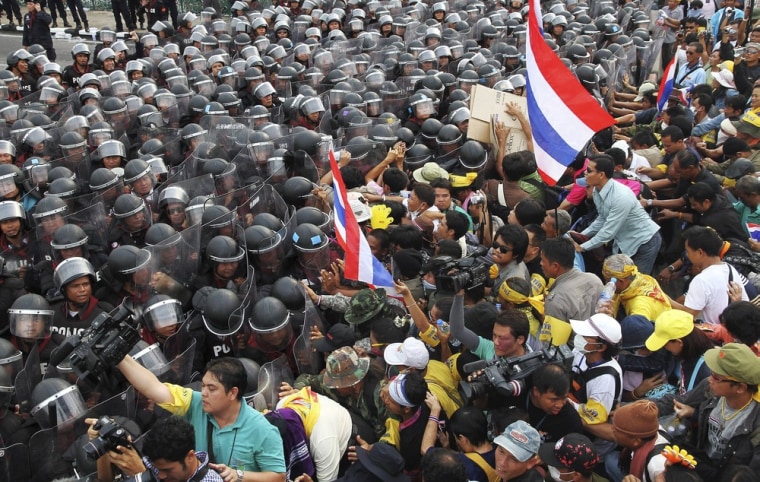 Thousands of protesters gathered near parliament in Thailand's capital, Bangkok, on Saturday, demanding the ouster of Prime Minister Yingluck Shinawatra. 
AP reported: The rally was mostly peaceful in its early stages. Police, however, fired tear gas to disperse between 50 to 100 people who tried to break through a line of concrete barricades erected on a street near the protest site.
The demonstration underscores the still-simmering political divisions that have split the country since the army toppled Yingluck's brother Thaksin Shinawatra in a 2006 military coup.
Continue reading the AP article.