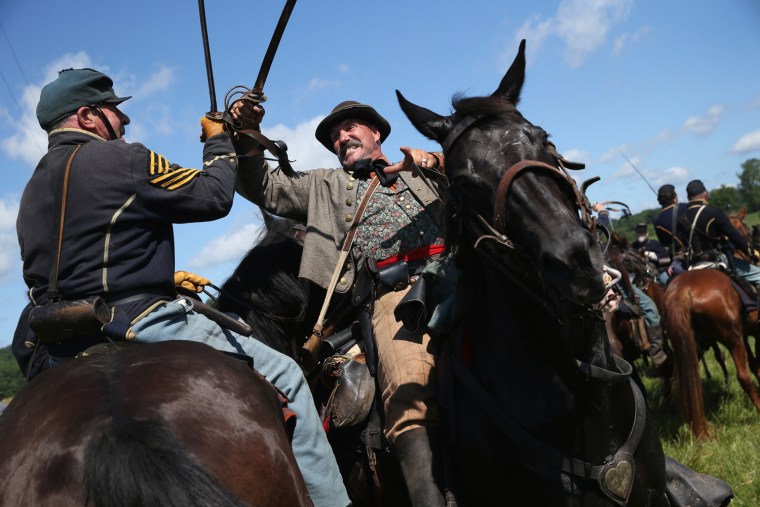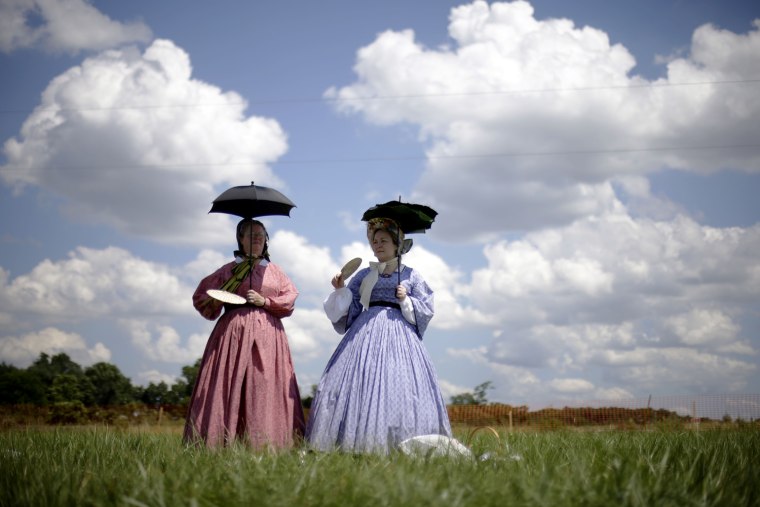 By Genaro C. Armas, The Associated Press
GETTYSBURG, Pa. — As re-enacted war raged several miles away, tourists strolled a commercial strip of Gettysburg to survey T-shirts, hats and other trinkets to commemorate the 150th anniversary of the Civil War's pivotal battle.
 More than 200,000 people — including thousands of re-enactors — are expected to visit this small south-central Pennsylvania town through Fourth of July weekend to mark the milestone. Read the full story.
Related story:Civil War general blindsided at pivotal Gettysburg battle